The Meanings Behind the BTS Character Merch — And Where the Buy the BT21 Merch
As one of the biggest boy bands in the world, BTS has plenty of collaborations and products available to their fanbase. Which characters belong to each BTS member? What's the meaning behind their animal choices? Here's what we know about the trendy BT21 characters and where to buy this merchandise ahead of BTS' Map of the Soul tour.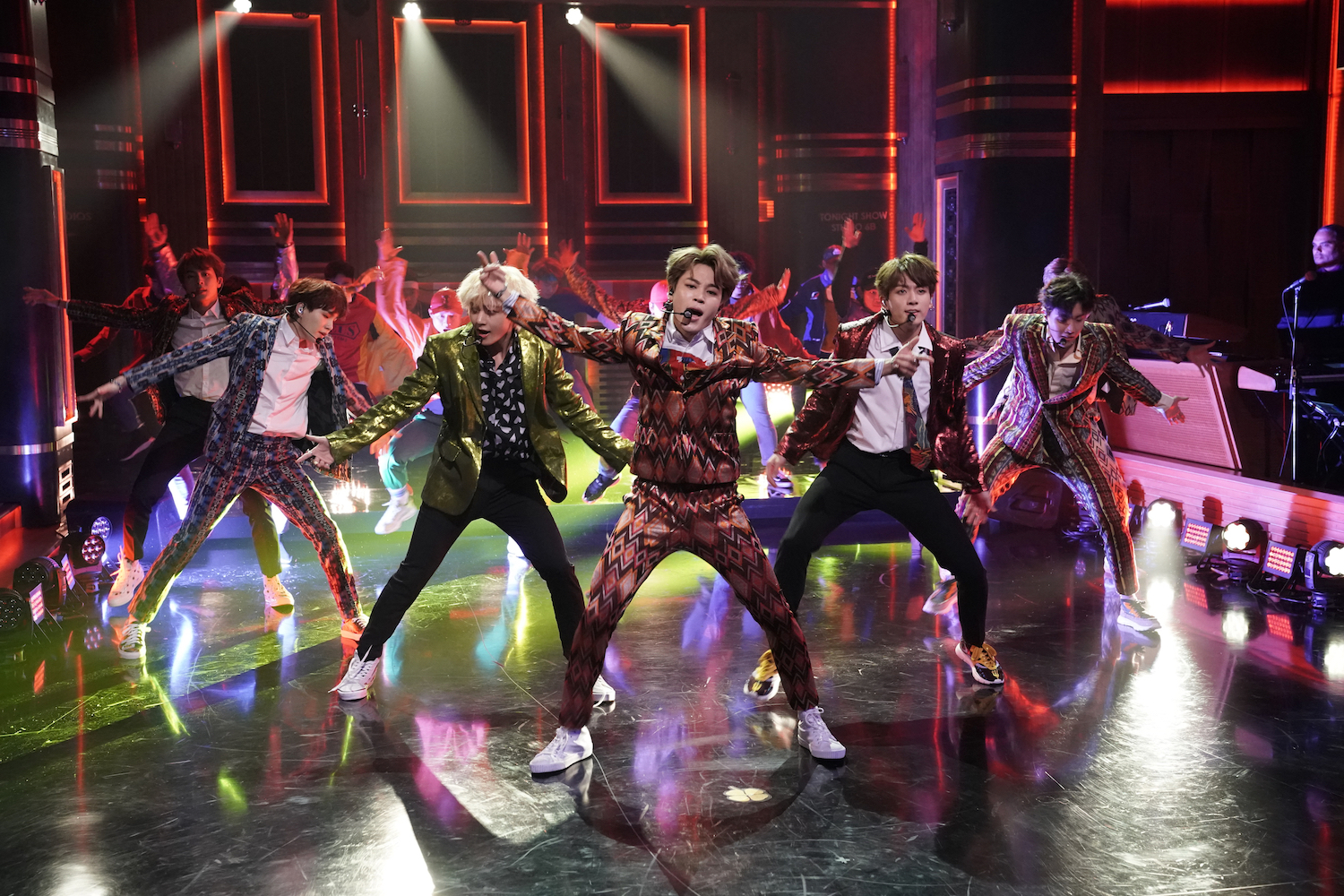 BTS collaborated with Line Friends for a number of new merchandise items
Fans can wave the BTS lightstick around at concerts but when it comes to rocking merch outside of stadiums, BT21 merchandise is probably their best bet. Thanks to the K-pop group's collaboration with Line Friends, each member of this K-pop group created their own character, which came along with a number of unique and fun products. 
These products, although some fans wear these character t-shirts and headbands during concerts, are available for purchase in-store and online. Primarily, that's thanks to the Line Friends online store, which offers other products alongside the adorable BTS merchandise.
Who are the characters of the BT21 lineup
Although BTS has been around for over seven years, according to Metro UK, "The characters were born back in late September 2017, when BTS joined LINE Friends' Creators initiative, a project where the brand work with global artists on characters and product ideas." 
There are eight characters in total named Tata, Mang, Chimmy, RJ, Koya, Cooky, Shooky, and Van. J-Hope's character, Mang, is a light blue dancing pony with a heart-shaped nose. The red heart character, Tata, is V's personal creation. 
Chimmy, a puppy dressed in yellow is, of course, Jimin's character. Jin's character is an alpaca named RJ, who often wears a parka because he gets cold so easily. RM's character, Koya, is a light blue koala with a purple nose and removable ears. 
Jungkook's aptly named character, Cooky, is a spunky pink rabbit. Suga's character, Shooky, is a brown circle figure, best friends with Jungkook's character Cooky. The final character, a gray and white figure named Van, represents the BTS ARMY.
Fans often wear BT21 merch during BTS concerts
Of course, this isn't the only BTS merchandise that's available for purchase. Some fans create and sell their own products. There's also the album packages, including the one for the recently released Map of the Soul: 7.
BTS has since branched out to work with a number of different brands, including Adidas, Filas, Samsung, and Hyundai. They even partnered with UNICEF for their "Love Yourself" campaign, raising money for the non-profit organization. 
ARMYs can see BTS perform live at their now-postponed Map of the Soul world tour. Music by BTS, including their recently released album, Map of the Soul: 7, is available for streaming on Spotify.