The Mega Star Who Outed Mindy Kaling's 1st Pregnancy
When former The Office star Mindy Kaling shocked so many with the news last week that she'd given birth to a healthy baby boy in September, it was announced via her appearance on The Late Show With Stephen Colbert.
Looking back to her pregnancy with her first child, Katherine, now 2 years old, Kaling did not have the opportunity to shout out the tremendous news for herself.
Instead, she was outed by an iconic figure she couldn't really get angry with.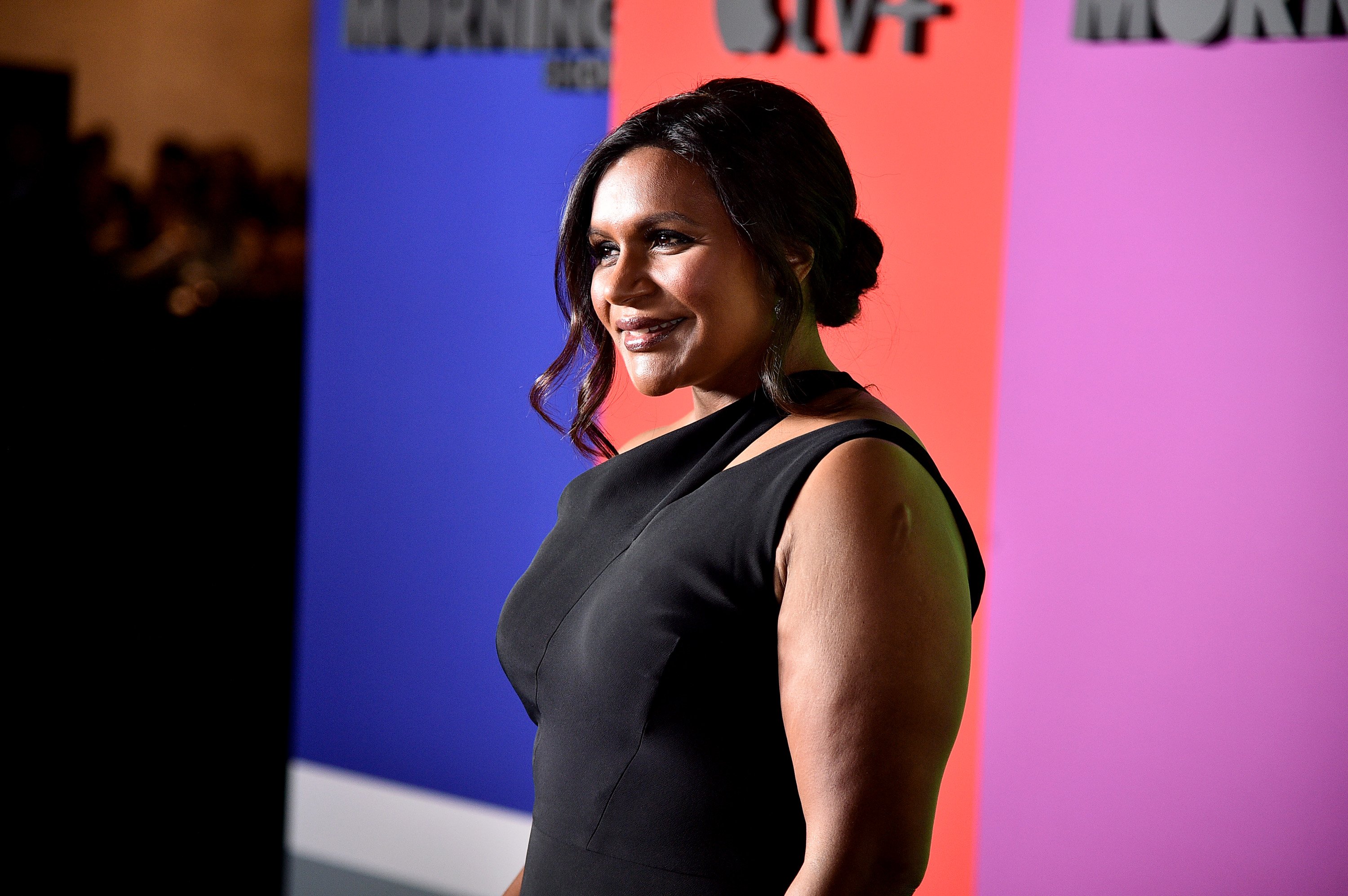 Mindy Kaling's first pregnancy was announced by Oprah Winfrey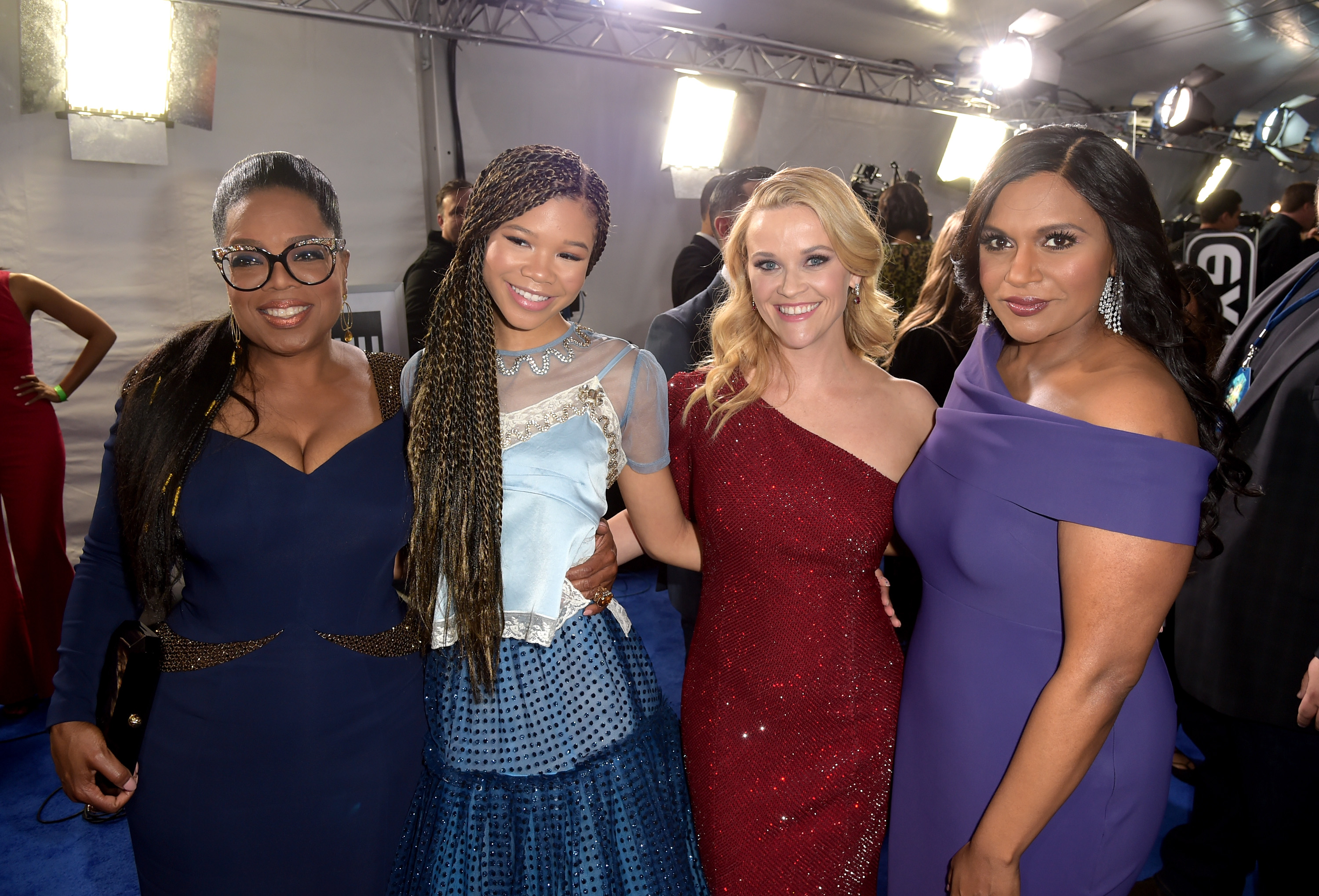 Much as with her current baby, the first time Kaling was pregnant, she wasn't the one to break the news to the world.
While Kaling was co-starring in 2018's A Wrinkle in Time with Oprah Winfrey, she was shocked when the former talk show host revealed her still-under-wraps pregnancy during a promotional junket for the movie.
The now mother of two, in a 2017 appearance on The Ellen DeGeneres Show, explained that Winfrey just blurted it out. And it being Oprah Winfrey doing the blurting, she didn't feel right about scolding her.
"She did announce it," Kaling said. "If anyone is going to announce big news about your private life, Oprah Winfrey is the person. You can't complain that much about it. And you also can't be like, 'Hey, Oprah, zip it' — because she's almost like a religious figure."
Mindy Kaling's big recent announcement
With her announcement – made really by Stephen Colbert – that she had given birth to a son, Spencer, in Sept. 2020, Kaling began receiving a torrent of good wishes from fans. The writer and producer made sure to express her sincere gratitude.
RELATED: 'Nothing Like I Imagined': Mindy Kaling Gets Vulnerable In Her New Essay Collection
"Thanks to everyone for your kind words about the new addition to my family," she said in her tweet. "Being pregnant during the pandemic was a little scary, but it made me appreciate all the doctors, nurses and medical professionals who continue to work tirelessly giving treatment to those who need it, putting their own lives at risk."
Kaling also revealed that Katherine is doing well with her little brother and greatly enjoying all of the new toys his arrival ushered in.
"Spencer is happy and healthy and his sister is obsessed with him (well, his toys)," she said. "It's been so fun having him in the house, I almost forget I'm outnumbered now. Love and grateful hugs."
Her new essay collection is another big arrival in her life
Just days before the announcement of the addition to Kaling's family, her latest written works were published. Nothing Like I Imagined, an Amazon Original Stories six-essay series, presents the actor at her most honest.
In an Oct. 2020 interview with Good Morning America, Kaling said of her new publication, "I was so scared, because I thought, 'OK, I wrote all these essays before everything that's happened: the Black Lives Matter movement, the pandemic, the election.
"I thought, 'Are people going to think that these are just light and funny, nobody wants to hear about this' but what I've found is that people who've read them are excited to have some respite from the heaviness that we're going through. And so they're enjoying it. I feel really excited about people reading it."
Kaling also noted that these new essays are her most vulnerable and honest yet.
"They're so personal and they're so honest, touching on things I haven't addressed in my past books," she said.