The 'Meghan Markle Effect' On Fashion May Not Be As Strong As You Think
Meghan, Duchess of Sussex is no longer a senior member of the royal family, but she's still making waves. The mother of one-year-old Archie Harrison is currently in LA with Prince Harry, and it is widely believed that they are planning out their future projects.
Meghan has only stepped out in public on rare occasions within the past several months, but when she did, fans were interested in what she was wearing, as always. During her time in the royal family, Meghan's style choices were relentlessly scrutinized, and now that she is an independent agent, her clothing will likely continue to draw interest.
Still, there is one fashion house that has definitely not been feeling "the Meghan Markle effect."
Meghan Markle is very invested in fashion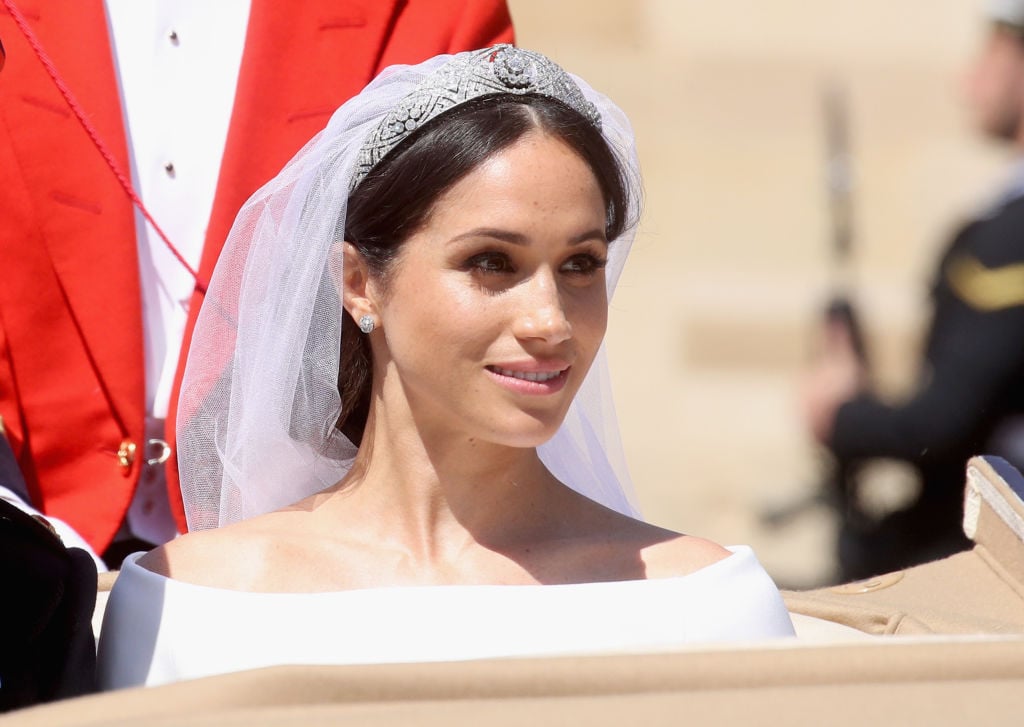 RELATED: Meghan Markle Is Going to Relaunch Lifestyle Blog The Tig, Says Royal Insider
Prior to marrying Prince Harry, Meghan was an influential Hollywood actress. She was frequently spotted on the red carpet wearing trendy looks, from daring miniskirts to glamorous dresses.
When she married into the royal family in May 2018, Meghan was forced to change up her style in order to fit the slightly more conservative standards of the royal family. Still, she didn't leave her sense of style behind her.
Markle's outfits often made headlines, and not always in a positive way. Many tabloids berated Meghan for bucking royal style trends, choosing accessories like dark nail polish and often favoring stylish pants rather than mid-length skirts. Fans loved her originality, however, and the way that she always seemed totally herself.
What is the 'Meghan Markle effect'?
Over time, Meghan's influence on the world of fashion became known as "the Meghan Markle effect."
Not only did fans of the Duchess of Sussex want to wear the same types of clothes that she did, but they began spending more time online, hunting down pieces that were similar to hers, and information about her favorite clothing brands. For instance, after Markle stepped out for her wedding reception in a classic halter-neck dress, web searches for halter-neck dresses went up forty percent.
While royal fashion has always had an influence on the economy, and on fashion trends, it certainly seemed as though with Meghan, interest reached an entirely new level. Now that she is no longer a working royal, it is likely that her style will undergo yet another shift.
Although it is hard to tell if she will end up returning to her daring Hollywood roots. She could decide to take elements from her royal fashion and combine them with updated twists.
Givenchy didn't benefit from the 'Meghan Markle effect'
The fashion industry, in general, might have experienced a boost from the "Meghan Markle effect," but this was not the case for iconic fashion house Givenchy. According to PageSix, Meghan is a huge fan of Givenchy, even choosing one of their designers to create her custom wedding dress and stepping out on several high-profile occasions wearing Givenchy creations.
Still, the report claims that while people might have talked a lot about Markle's Givenchy ensembles, they weren't rushing out to buy from the established brand. It doesn't seem as though people weren't inspired by Markle's clothes — rather, they could have been searching for lower-cost alternatives to Markle's designer duds.
Many of Markle's fans might love her style, but dropping thousands of dollars on a couture piece of clothing might not be realistic for them. Certainly, the issue doesn't seem to have affected Markle's relationship with the brand. As the report states, she is still very close to one of the fashion house's lead designers.