The Memorable 2003 Villain Role That Was Written For Demi Moore
Inside the 2003 movie role written with two-time Golden Globe nominee Demi Moore in mind.
Demi Moore has starred in several blockbuster triumphs throughout the years. From Ghost with Patrick Swayze and Whoopi Goldberg to G.I. Jane, Disclosure, and Mr. Brooks, the actor has jumped across genres.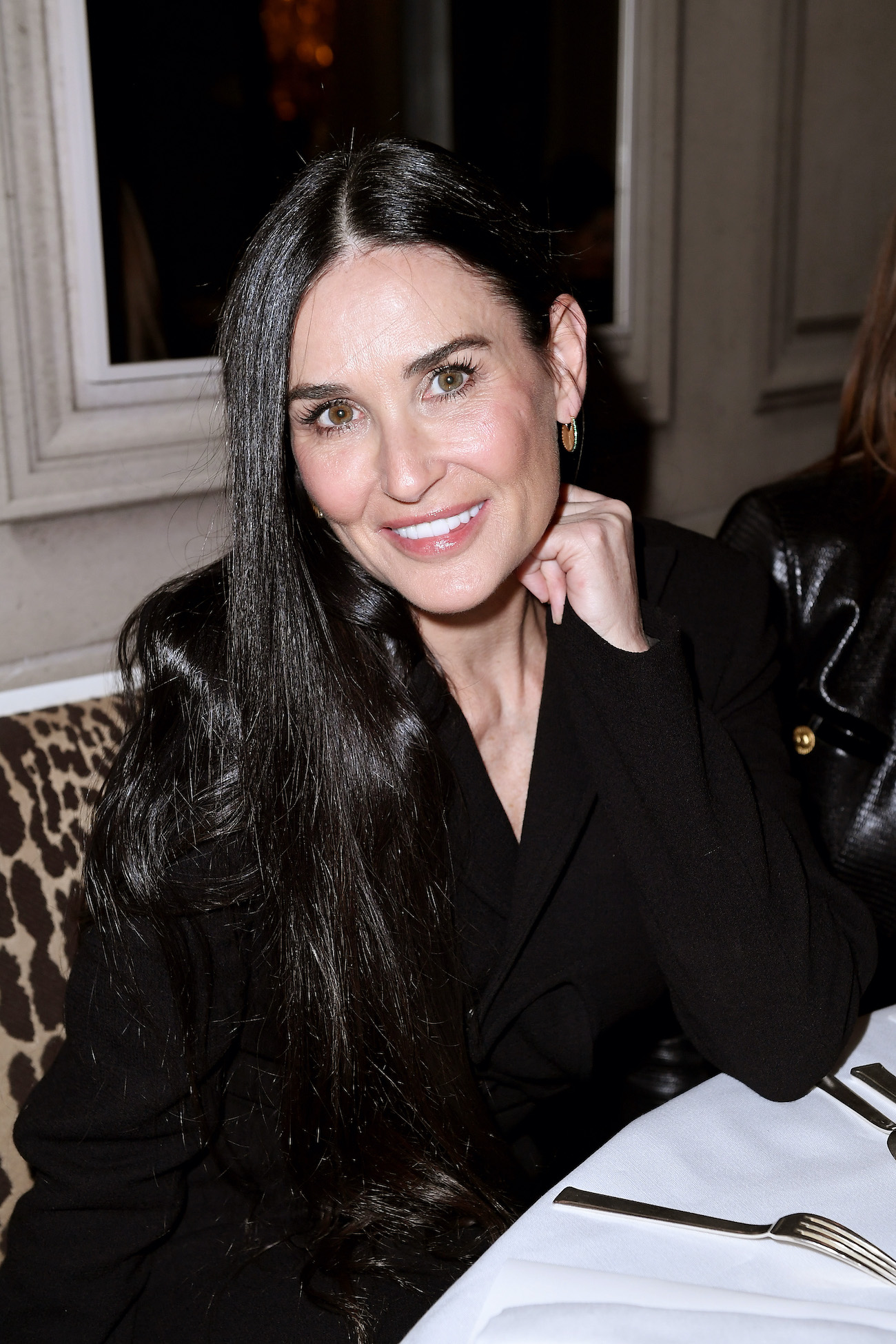 From action adventures to romantic dramas and comedies, Moore has done it all. Yet, not every role was written with the actor in mind — specifically designed for her look and approach to the art. Back in 2003, Demi Moore played the primary antagonist in Charlie's Angels: Full Throttle — a role that, according to co-star Drew Barrymore, was written for Moore. 
Drew Barrymore talks about Demi Moore and 'Charlie's Angels: Full Throttle'
During an interview upload by HollywoodArchive about the sequel to Charlie's Angels, Bernie Mac, Drew Barrymore, Demi Moore, Lucy Liu, and others involved in the production sat down to discuss the film. 
Barrymore explained that Madison Lee — the once-angel turned antagonist — was designed for Moore only. She said: 
It was only Demi Moore. The part was written for her. It was only ever supposed to be for her. 

Barrymore | HollywoodArchive
While those involved in the production knew they wanted Moore, Moore had to think about it just a little, despite being very excited to take on the role.
Moore said she had to "hold out telling" her daughters that playing such a character was a possibility. She knew if she told them that she would have received "way too much pressure at home" to take on the role. 
Demi Moore talks about Madison Lee and 'Charlie's Angels: Full Throttle'
When talking about Full Throttle, Moore focused on the "superhuman" aspect inherent to the film, noting the feelings of empowerment associated with the work. She shared: 
You're exploring a world that is going into levels that are slightly superhuman. It's very empowering. It's exciting and it's fun. 

Moore | HollywoodArchive
As for her "superhuman abilities," not only could Madison and the Angels seemingly jump several feet in the air and snap their own bones back into place, Madison was also able to predict "Carmine DeSoto's every move by using the Cosmo Bedside astrologer." In short, no ability was too far-fetched, no genius too unrealistic, as her character also won the Nobel Prize in astrophysics.
Moore enjoyed the role, and those in front of and behind the camera were happy to have her. She had the vibe necessary to stand up to the angels — to pose an equally formidable challenge. And, what better identity for an antagonist than someone who represents a direct foil to the heroes?