'The Middle': The Sue Heck Spin-Off That Never Happened
Find out why a Sue Heck/Eden Sher spin-off for ABC's 'The Middle' never took off.
The ABC comedy The Middle aired on the network starting in 2009. The comedy revolved around the Heck family living in the middle of the U.S. on a lower-middle-class income.
The series starred Patricia Heaton as mom Frankie Heck and Neil Flynn as her husband Mike Heck. Charlie McDermott, Eden Sher, and Atticus Shaffer rounded out the cast as their kids Axl, Sue, and Brick Heck.
The middle kid on The Middle – that would be Sher's Sue Heck – was rumored to have a spin-off in the works. Unfortunately, like Sue's many attempts at "trying out" for school clubs and sports, it didn't happen. Here's why.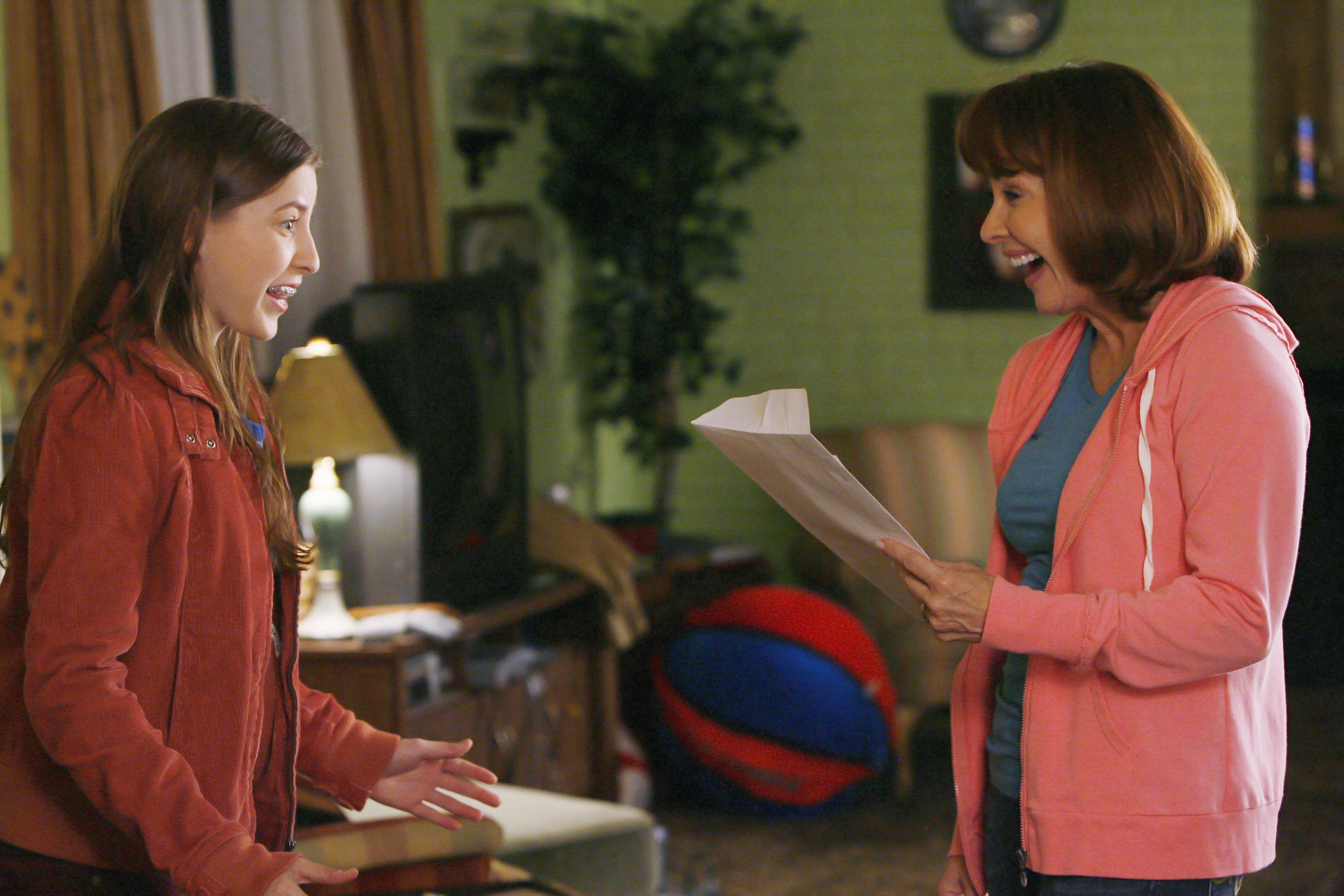 'The Middle' enjoyed a loyal fan base for 9 seasons
The comedy series was never a runaway hit for ABC but had a dedicated fan following that ensured the show an almost decade-long endurance. Something about the Heck family eking out a life with some semblance of happiness struck a chord with viewers.
Patricia Heaton told Glamour in 2012 which of the Heck kids was most, and least, like their character.
"I would say Atticus is most like Brick," she said. "Highly intelligent kid, sort of beyond mature in his years, and I think the least likely is Charlie as Axl. Axl is sort of a narcissistic, self-absorbed teen, who thinks he's the big man on campus, and Charlie is just such a sweet, shy, and retiring guy. While we were shooting, he was writing a movie that he's going to be directing next month back home, so he's not lazy at all, no matter what he told you!"
Sher on Sue Heck and unicorns
The actor, born in Los Angeles in 1991, appeared on numerous programs before assuming the role of middle child Sue Heck at the age of 17. She had a recurring part on the comedy-drama Weeds in 2006 and also appeared on shows including Sonny With a Chance (2009) and The O.C. (2007).
The character of Sue Heck, with her sunny optimism and never-give-up attitude, was one of the show's most popular. Sher spoke with Glamour about how she compared with the bubbly Sue.
"We both love to squeal, we both love to giggle, we both dance the same—the whole Sue Heck dance," Sher said. "I shouldn't admit this because it's such an absurd dance, but that's totally from my own life. It was an Eden dance before it was a Sue dance. I also love unicorns. It's like a weird animal obsession, and I don't know if they knew this prior to casting, but they've totally incorporated it! And I love them just as much as Sue does! It's totally me!"
Sue Heck's spin-off was so close to happening
Once the comedy called it quits after its ninth season, there were plans to launch a spin-off series centered around Sher/Sue Heck. Called Sue Sue in the City (referencing Sue's middle name of Sue), the series even got an IMDb page.
Developed by The Middle's creators DeAnn Heline and Eileen Heisler, the spin-off was intended to focus on Sue Heck post-university and living as a single woman in Chicago.
Unfortunately, ABC passed on the idea. Fans were so upset, a Change.org petition was started to get the new show off the ground, but to no avail.
We'll have to wait and see if the spin-off ever comes to pass. "Don't stop believing!," as Sue would say.