The Moment That 'Mortified' Carol Burnett, According to Pal Julie Andrews
Carol Burnett and Julie Andrews have been pals for decades. Whether performing together or getting into a little bit of mischief, the publics' fascination with the two performers, individually and together, is neverending. Though Carol Burnett is a comedian — willing to go great lengths for a laugh — one moment in her past reportedly left her "mortified," according to Julie Andrews.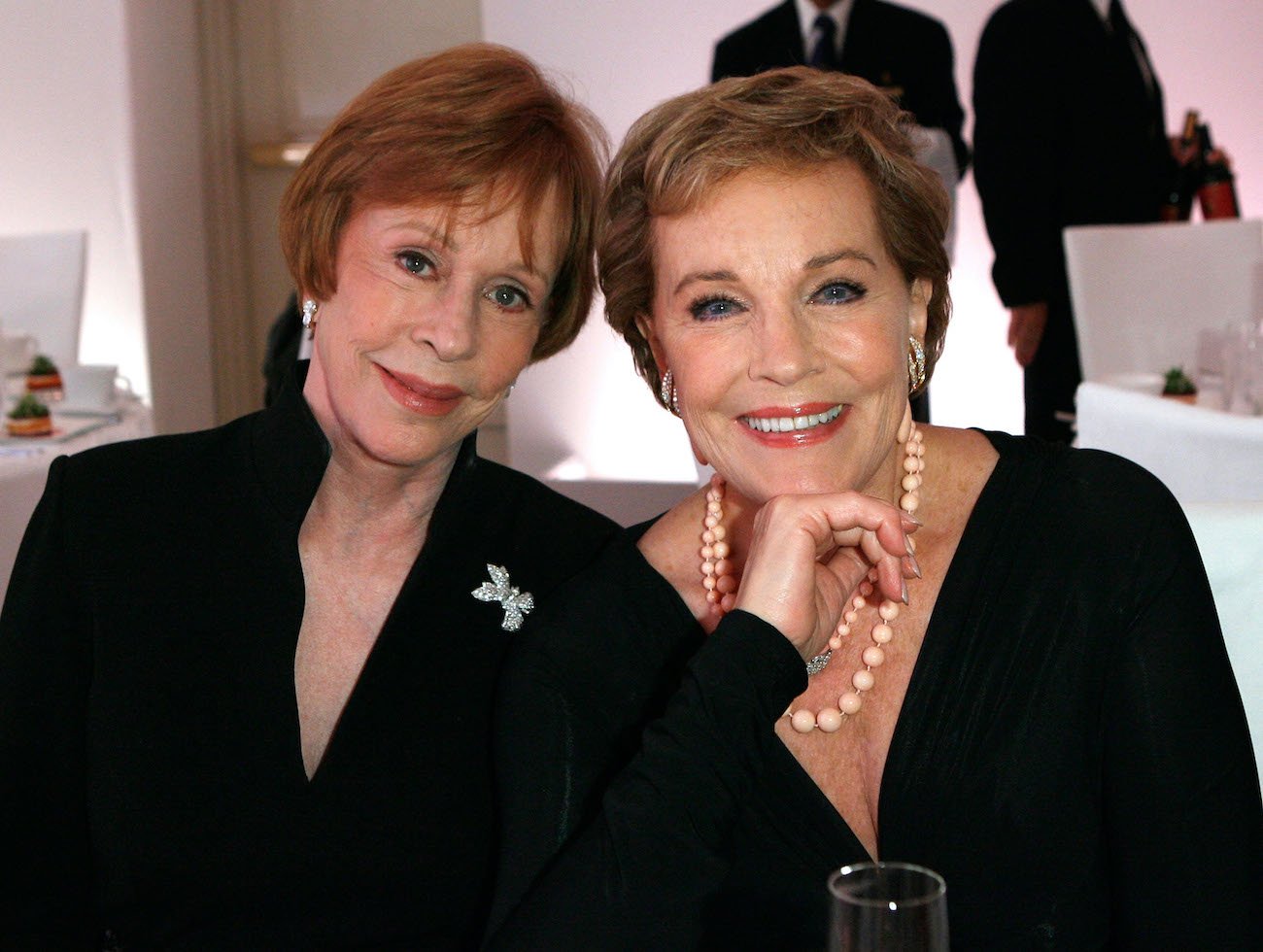 Inside Julie Andrews and Carol Burnett's ploy to make Mike Nichols laugh
It all started on Lyndon B. Johnson's Inauguration Day. Julie Andrews, Carol Burnett, and Mike Nichols (The Graduate, Who's Afraid of Virginia Woolf, Closer) were all staying at the same hotel. And, one night, Julie Andrews and Carol Burnett were waiting up for Nichols to share a cup of hot chocolate in their pajamas, as People reports. Andrews explained: 
"As we sat in the darkened hotel hallway on the sofa in front of a bank of three elevators waiting for him, we started to feel rather foolish, and we thought 'Let's do something to make him laugh.' We decided to pretend we were making out…He'd called our room and said he was coming right down, so we thought, well, the first person off the elevator would be Mike. But it wasn't…"
Though Andrews and Burnett pretended to make out to get a laugh out of Nichols, the elevator doors swung open, and several men came pouring out — none of whom were Nichols. 
The elevator was 'packed with secret service men,' and then later (maybe) Lady Bird Johnson emerged
When the elevator doors swung open, out came a swarm of Secret Service men, as all this happened the same day Lydon B. Johnson was inaugurated. Andrews explained that the elevator kept closing and opening, yet Nichols never came out. 
Andrews said that Burnett is convinced that one woman who later exited the elevator and came back to see if the two women were in fact Andrews and Burnett was Lady Bird Johnson. This was all too much for Burnett to handle. Andrews shared: 
"…Carol was laughing so hard that she went around the back of the sofa we were sitting on because we both had tears running down our faces at being so silly."

Andrews | People
Andrews explained that Caroll was a bit more shaken than the Mary Poppins star, stating:
"Carol was the one who was mortified…She crawled behind the sofa and hid. She did! And I'm thinking, 'What am I doing here, all by myself?'"

Andrews | People