The Monkees: Did Davy Jones and Mike Nesmith Hate Each Other?
Davy Jones and Mike Nesmith of The Monkees supposedly didn't get along. Is that actually the case? Here's what they said.
Some classic rock bands were famously volatile — and The Monkees were volatile in some ways. According to rumor, band members Davy Jones and Mike Nesmith did not get along. Is this true? Here's what Nesmith had to say on the subject.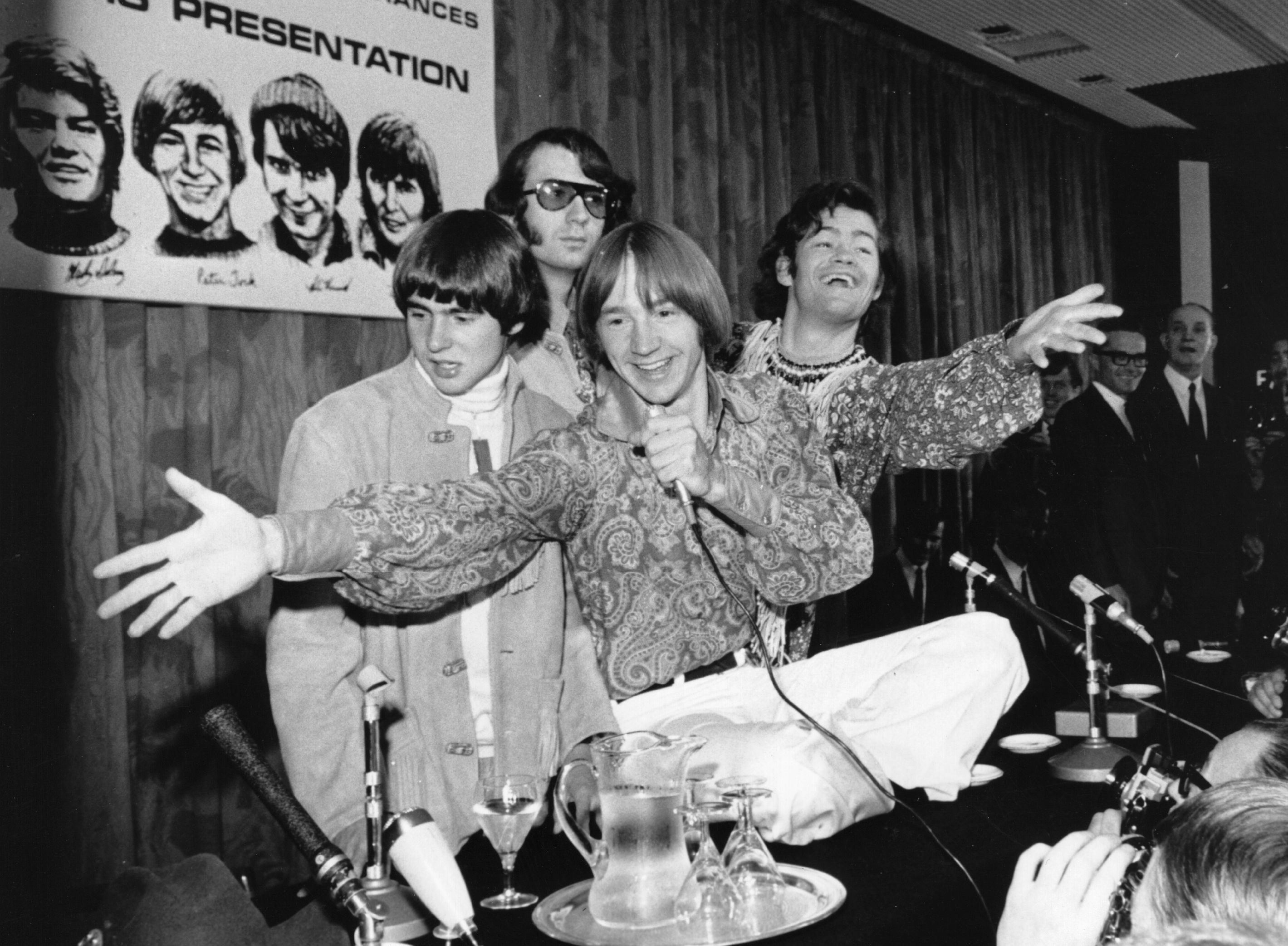 What Davy Jones said about Mike Nesmith
The Monkees were a band whose appeal was predicated on the idea of friendship. Their sitcom portrayed them as a group of friends who stuck together in some very wacky circumstances. So were Jones and Nesmith truly friends — or was their friendship a fiction created for television?
It's not clear. According to the book Total Control: The Monkees/Michael Nesmith Story, Jones said Nesmith was "rude, arrogant, belligerent, and aggressive, and that was on a good day."
What Mike Nesmith said about Davy Jones
However, Nesmith remembers things differently. In an interview with Rolling Stone, Andy Greene asked Nesmith if the rumors he couldn't get along with Jones were true. He replied "Well, some people would say that one or both of us were fractious and just couldn't get along with anybody. I'll leave that somewhere on the doorstop or the threshold of the Davy and Mike friendship, but I don't know… We were all friends on some level, very casual work-space partners. We enjoyed, to a degree, playing music." In a separate Rolling Stone interview, Nesmith discussed the issue further.
"I mean… people start to spin out these speculative issues," Nesmith said. "They make them into more than they are, and they ask you questions that they think are salient or to a point, and I'm always surprised. It's like, 'Where do you get this stuff? You just obviously don't have a clue.' I mean, I can see how people can build a case for almost anything they want to be true. In science, it's called a 'confirmation bias.'"
For the record, Nesmith worked with Jones long after The Monkees disbanded in 1970. Specifically, they both lent their musical talents to Justus, The Monkees' 1996 reunion album Justus. Justus has a pun title ("just us") which refers to the fact that The Monkees took control of their creative direction on that album. It doesn't sound much like the band's 1960s output, showing they had range.
This member of the band 'was The Monkees'
Perhaps Nesmith showed his greatest affection for Jones after Jones' death in 2012. According to Rolling Stone, Nesmith said Jones "was The Monkees" He said Jones and Mickey Dolenz were the heart of the band's sitcom, likening them to comedians Bob Hope and Bing Crosby, who were known for their Road to… movies.
In addition, Nesmith praised Jones' sense of humor and his laugh. Nesmith felt Jones could tell jokes as well as the members of Monty Python — an incredible compliment. In a way, this comparison feels fitting, as The Monkees and Monty Python gave us pop-surrealist television shows. It turns out Nesmith's friendship with Jones was more than a plot point on a sitcom.