The Most Bizarre Thing About Prince Charles' Home
Prince Charles isn't in the spotlight as much as other senior royals, but that doesn't mean fans don't take a huge interest in his life. The prince recently made headlines when he named Katy Perry an ambassador of the British Asian Trust Charity. This unlikely choice caused some controversy, but we do know that Prince Charles feels he is doing the right thing. As Perry does her part to reduce child trafficking, we take another glimpse into Prince Charles' life.
It is not too often that we get a look inside royal homes, and we can only imagine just how luxurious they are. This is not to say that there aren't some unusual aspects that the rest of us wouldn't even consider, which is exactly the case with the future King of England. It is true that the royals do some things that we can't even begin to explain, and it's safe to say that one of the things we learned about Prince Charles most definitely takes the cake.
What we know about lavish royal residences
The members of the royal family have homes that would make anyone green with envy. The Queen, for instance, has not one, but six places that she calls home, and they are all pretty spectacular. She spends most of her time at Buckingham Palace, and according to Hello! she has some pretty swanky digs. The palace has over 775 rooms, including the Throne Room, the Picture Gallery, and the White Drawing Room. Prince William and Kate currently reside at Kensington Palace in apartment 1A, which, from what we have seen, looks pretty incredible. 
Where does Prince Charles live?
It is a known fact that there are several family estates where the royals live, and Clarence House is the main residence of Prince Charles when he is in London. So, what it is like? Well, for starters, there is a beautiful tree-filled garden, and while the house has undergone extensive renovations, Charles has chosen to keep some of the rooms exactly as they were years ago. Some of the space is dedicated for staff, while there is also official office space that is used. The Morning Room contains historic artwork, a fireplace, and priceless china plates and ornaments. There are also wonderful rooms with red and gold color schemes, and a wonderful dining room decorated in yellow and gold with plenty of ornate accents.
Where else does Charles have homes?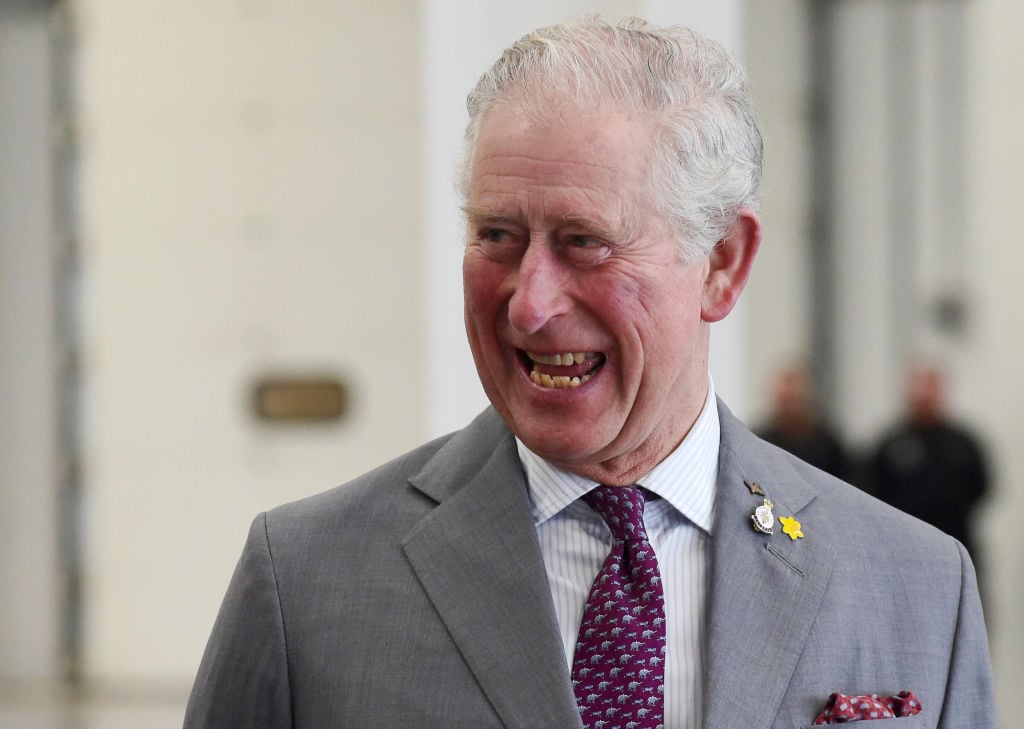 Clarence House is not the only place where Prince Charles spends his time. According to Heart, the future king also has residences in Wales and Scotland. His family home is called Highgrove House, located in Gloucestershire, and it is where he spends a great deal of time when he is not carrying out royal duties. In addition to that, Charles has a private residence in Scotland on the grounds of Balmoral Castle. What else? The prince can always retreat to his Welsh home in Llwynywermod, or his quaint lodge in Transylvania, Romania. It sounds like quite a selection of houses to choose from!
The most bizarre thing about Prince Charles' home
So, what is the strangest thing about Prince Charles' Scottish estate? Well, he just so happens to be a big fan of squirrels, and he is just fine with letting them into the home to run around and enjoy the surroundings. According to Boredom Therapy, it was Prince William who revealed this unusual secret about his dad and let everyone know that he not only lets them into the house but has named a bunch of them as well.