The Most Difficult Stephen Sondheim Songs to Perform: Another Hundred People Did What?
Stephen Sondheim — a living legend in the Broadway space — is a genius composer and lyricist, capturing what it means to be human via precise vernacular and perfect rhyme. Sondheim revolutionized Broadway, bringing a complexity of emotion — inner turmoil, regret, sacrifice, bitterness, and reflection — to a medium which was previously quite flamboyant, resting on a foundation cemented via simple conflict resolution and light numbers.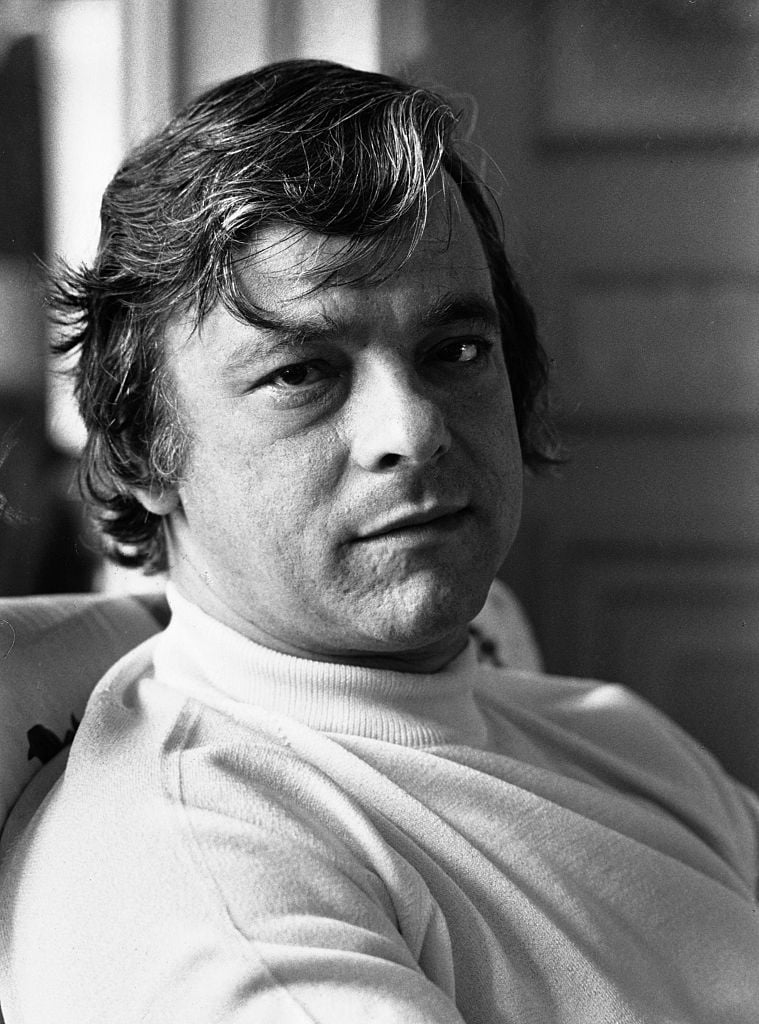 If you possess any knowledge regarding Sondheim, his numbers are not light, as they often strike with poignancy, bringing to the forefront the sincerity we often shy away from. And, sometimes, to strike that perfect chord, he asks his performers to do the impossible — to remember sesquipedalian language and deliver at remarkable paces — all while attending to the frequent changes in key. Below, please find the most difficult Sondheim songs to perform. 
1. "Getting Married Today" from 'Company'
If you can remember the lyrics and keep up with the rapid pace inherent to "Getting Married Today," you're already winning the Sondheim game. Sondheim presents a woman defined by indecision and characterized as "Crazy Amy —" afraid to wed, yet madly in love, she takes us through the hamster wheel spinning off its hinges in her mind, and the rollercoaster of emotions going topsy turvy in her gut. Here's a glimpse of the gravity conveyed via the kinship between psychological distress and multi-syllabic words strung together via telegraphic phrasing and fast pacing:
Listen everybody, look, I don't know what you're waiting for

A wedding. What's a wedding? It's a prehistoric ritual

Where everybody promises fidelity forever,

Which is maybe the most horrifying word I ever heard of,

Which is followed by a honeymoon, where suddenly he'll realize

He's saddled with a nut, and want to kill me, which he should.

MusixMatch 
2. "Giants in the Sky" from 'Into the Woods'
You're lucky if you get more than one chance to breathe during this number. Yet, the performer must not only keep up with the rapidity, but he must also often strike a much higher note at the end of each long string of words, making this a challenge in terms of both breadth and pitch. Though Jack has just discovered the giants in the beanstalk — and the song is light and fantastical — the execution is no light task. 
3. "Kiss Me" from 'Sweeney Todd: The Demon Barber of Fleet Street'
"Kiss Me" is easily one of the most complicated duets in Broadway history. Both singers alternate singing, often contributing multiple words at a time, while perfectly overlapping and interweaving throughout the number's entirety. In short, if anyone comes in a bit too late, or forgets a single article in a sentence, the audience will notice, as the duo's dynamic will consequentially falter.

4. "Another Hundred People" from 'Company'
"Another Hundred People" will test your memory, as the song itself focuses on the anonymity and way of life inherent to a New York City life. Can you establish a bond when you meet the friends of friends you never know at parties? Can you live in a city of strangers where some operate within the chaos, as others just observe it? Sondheim captures the city sentiment lyrically and melodically, as he creates a sense of impermanence, confusion, and never-ending transience:
Another hundred people just got off the train

And came up through the ground

While another hundred people just got off of the bus

And are looking around

At another hundred people who got off of the plane

And are looking at us

Who got off of the train and the plane and the bus

Maybe yesterday

MusixMatch