The Most Influential People in Sarah Michelle Gellar's Life Are Her Family
Sarah Michelle Gellar is beloved by millions of fans as the iconic Buffy in the TV series Buffy the Vampire Slayer.
As a popular actress since the nineties, Gellar has managed to stay relevant for the past several decades, working in acting projects as well as lending her time to business ventures.
Still, Gellar's biggest priority remains her family, including her husband, Freddie Prinze Jr. and their adorable children.
As she recently revealed in an in-depth interview, she turns to them for inspiration on a regular basis.
How did Sarah Michelle Gellar become famous?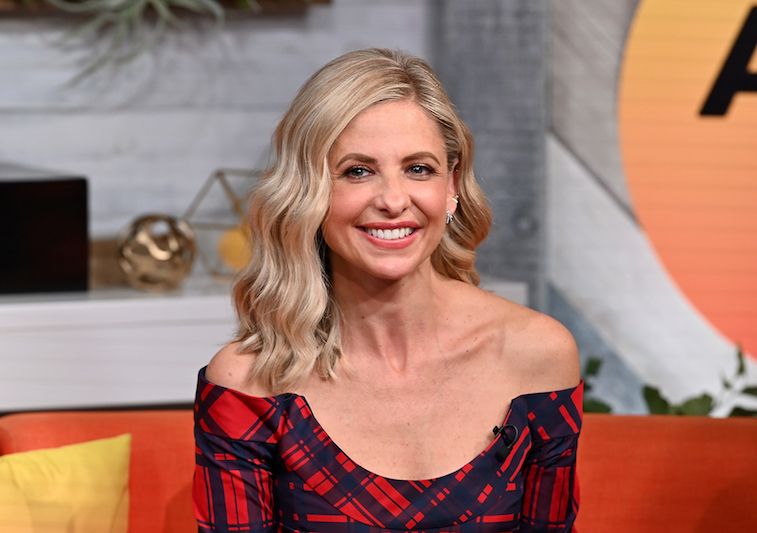 Sarah Michelle Gellar was born in New York in 1977. She was discovered at the age of four by a talent agent when she was at a restaurant with her family. Gellar's intelligence and precocious nature soon started earning her acting jobs, and she began appearing in television commercials.
After building her portfolio by working on commercials for Burger King and other businesses, Gellar started appearing in television shows such as Crossbow. A few of her early movie roles include parts in Funny Farm, High Stakes, and Over the Brooklyn Bridge.
In the mid-nineties, Gellar shot to fame after landing a role in the popular soap opera All My Children. Her work in the series brought her to the attention of several big-time producers, and eventually, she scored the part that would make her career — that of Buffy in Buffy the Vampire Slayer. Gellar became a worldwide star, appearing in major motion pictures all throughout the late '90s and early 2000s.
In the past few years, Gellar has mostly stepped back from film acting in order to concentrate on her television work and business ventures — but she is still a beloved star.
Sarah Michelle Gellar's marriage to Freddie Prinze Jr.
Right around the time that Sarah Michelle Gellar became a well-known film presence, she met the love of her life, Freddie Prinze Jr. The two first crossed paths when they co-starred in the popular horror film I Know What You Did Last Summer in 1997.
The two started dating and worked hard to keep their relationship out of the spotlight. In 2002, Gellar and Prinze Jr. tied the knot in a private ceremony in Mexico.
Gellar and Prinze Jr. have worked together several times over the years, even playing each other's on-screen love interests on a couple of occasions. Still, their proudest collaborations would undoubtedly be their two children.
Gellar gave birth to the couple's first child, a daughter named Charlotte in 2009 and a son named Rocky in 2012. While they work hard to keep their children's lives private, Gellar is the first to admit that her family is the most important thing to her.
The 'most influential' people in Sarah Michelle Gellar's life
In a recent interview, Sarah Michelle Gellar opened up, revealing twenty-five things that people might not know about her. She revealed that she doesn't get much sleep and that if she gets six hours of sleep in a row, it "excites her most."
She also admitted that her go-to recipe is anything involving kale and that bad grammar is her biggest pet peeve.
Gellar also stated that her kids are, without a doubt, the most influential people in her life. She stated that "I love to see the world through their eyes, and hear the questions they ask."
Certainly, her husband is included in the most influential category, although she didn't specifically call him out. In Hollywood, where scandal and drama are often part of the marital package, Gellar's family life is refreshingly normal and perfectly sweet.