The Most Powerful Female Voices Broadway Has Ever Heard
When it comes to preparing the pipes for a Broadway performance, different stage performers cite various tips and tricks to keep their voices in good health; from teas and lozenges to excruciatingly dull, yet necessary, vocal rest, taking the house down every night is no easy feat. It requires determination, practice – and most of all – sheer and undeniable talent.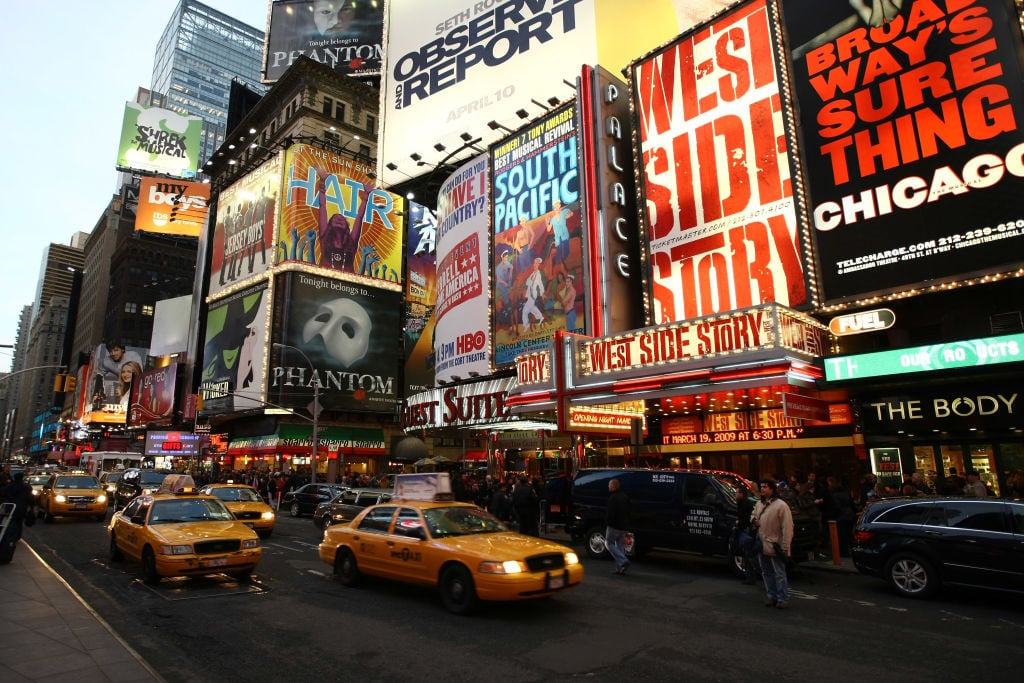 While there are many pop icons who boast incomparable vocal ranges and effortless power – Whitney Houston, Christina Aguilera, Aretha Franklin, Celine Dion – this list will focus on the Broadway singers who vibrate the walls of a filled-to-the-brim NYC Broadway stage without batting an eyelash.

From those who have "Defied Gravity" to those who leave us flabbergasted with the "Memory" of their performances, certain Broadway leading ladies seem to stand above the rest when it comes to vocal control and power.

Betty Buckley

Betty Buckley is an American actress and singer most known for playing Grizabella in the original Broadway production of Cats. The build-up to the iconic climax witnessed in her rendition of "Memory" is steady and impressively piercing, as her pensive delivery preceding the "big moment" retains the perfect amount of power.

Buckley does not hold herself back in preparation, nor does the powerful echoic sound strung from the start take away from the moment she utters "touch me!" Jennifer Hudson will have some big shoes to fill with this one when the movie remake hits theaters this December. Buckley also won the Tony for her performance in the role in 1983.

Audra McDonald

Audra McDonald, at only 48 years old, has won the Tony for Lead Actress twice, and three times for featured actress. Three of the five total times, she snagged the award for her work in musicals: Carousel in 1994, Ragtime in 1998, and Porgy and Bess in 2012. Her voice is, like that of most Broadway Singers, crystalline clear, as she enunciates every single syllable strung across her often operatic, vibrational delivery.

Audra McDonald has admitted in the past that she does not like vocal categories for she doesn't want to get "boxed in." She is able to effortlessly handle very low notes, and then quickly jump back to notes requiring a strong head voice.

Stephanie J. Block

Stephanie J. Block is currently playing one of the three main Chers in The Cher Show on Broadway; however, the actress previously appeared on Broadway in 9-5, Wicked, Anything Goes, The Boy From Oz (opposite Hugh Jackman), and The Mystery of Edwin Drood. If you've seen Stephanie J. Block on Broadway in the last 15 or so years, chances are she was playing the lead.

Stephanie J. Block is often called upon for roles requiring a great deal of vocal projection – Elphaba in Wicked, Reno Sweeney in Anything Goes, etc. – for viewers who come to see these productions expect a certain level of volume, regardless of how pitch-perfect your voice is. However, this girl has no pitch issues either. Block has explained in the past that most pop musicals require a 3-octave range, which has demanded great practice on her part.

Patti LuPone

The one. The only. The legend. Patti LuPone. Patti LuPone has won the Tony Award twice for lead actress in a musical. She won in 1980 for playing Eva Peron in Evita, and again in 2008 for starring in Gypsy: a Musical Fable. However, she has been nominated in the category five times.

Patti LuPone is one of those Broadway stars that no one dares to cross, for her talent is undeniable and considered an unattainable benchmark for many aspiring young Broadway performers. Her voice has a captivating and harrowing quality to it; she draws you in – vocally, yes, but also as an actress – and holds your attention until the very end of any number she performs.

Honorable Mentions

Idina Menzel: Many who have seen her more recent Broadway outings and performances feel that her voice has lost the glorious quality it once retained; however, Maureen from RENT still deserves a shout-out.

Barbra Streisand: she feels like less of a Broadway star. Because she is more accurately labeled as a recording artist, she snagged an honorable mention. However, she can compete with the best of them!

Bernadette Peters: she is often called upon for softer vocal roles. While slaying roles demanding great power with ease (The Witch from Into the Woods), a list discussing Broadway legends – one in which power is not the sole focus – would feel like a more appropriate place to honor this queen. Her rendition of Not a Day Goes By will bring anyone to tears.