The Most Romantic Jane Austen Movie and TV Adaptations, Ranked
Romance is in the air. It's Valentine's Day weekend, and what better way to get in the spirit of the holiday than by curling up on the couch and watching one of the many big- or small-screen Jane Austen adaptations. After all, love is at the center of all the English author's books (though there's more to them than just romance). So, in that spirit, here's our totally unscientific ranking of the most romantic Jane Austen movie and TV adaptations. (Note: For simplicity's sake, we're leaving out Austen-inspired works and loose adaptations like Bridget Jones' Diary, Bride & Prejudice, and Clueless.)  
5. 'Northanger Abbey' (2007) 
Catherine Morland (Felicity Jones) is a hopelessly romantic teenager who gets a real-life lesson in love (and the dangers of letting your imagination run wild) in this 2007 movie, which adapts Austen's satire of the gothic novel craze. On a visit to Bath with some family friends, she makes a questionable new friend named Isabella (Carey Mulligan) and falls in love with Henry Tilney (JJ Feild), who is sweet, charming, and has a biting sense of humor. He's also willing to overlook that his would-be girlfriend suspects his father of murder. Thankfully, Catherine eventually learns that actual romance isn't exactly like what you read about in books. Northanger Abbey might not be one of Austen's best-known works, but the top-notch cast makes this adaptation a must-watch.
Streaming on the PBS Masterpiece channel on Amazon Prime Video.
4. Pride & Prejudice (2005) 
The 2005 version of Pride & Prejudice isn't universally beloved — at times, it has a vibe that's more Jane Eyre than Jane Austen. But if you're of a certain sensibility, it's hard to beat the dreamy, foggy landscapes and gorgeous sunrises in this movie, which stars Keira Knightley as Elizabeth and Matthew Macfadyen as Mr. Darcy. The dramatic mid-movie proposal scene, which takes place in the pouring rain, makes it clear that Darcy and Elizabeth attraction isn't just about clever banter. 
Streaming for free on Peacock.
3. 'Sense and Sensibility' (1995)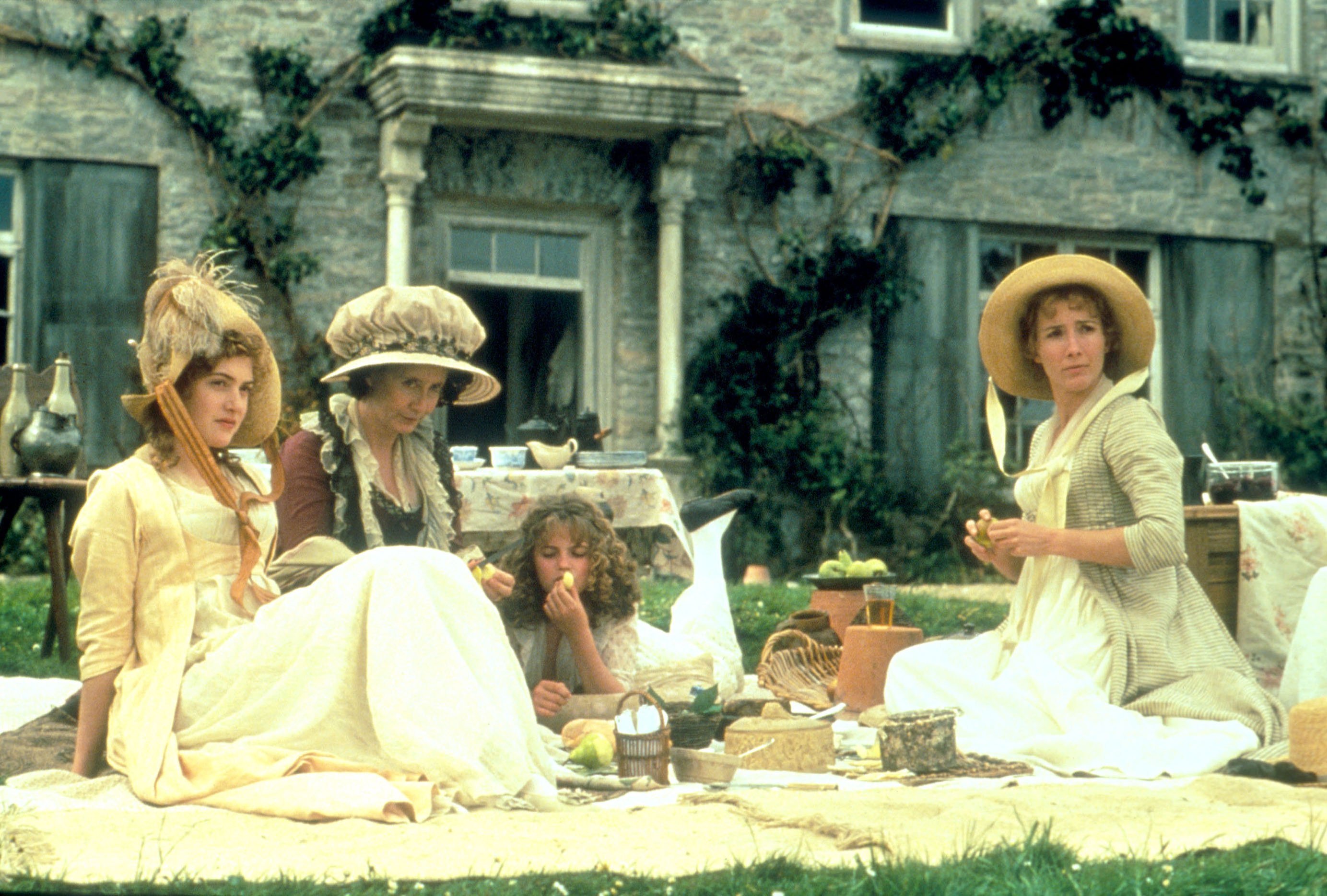 1995 was a big year for Austen adaptations. The first of three entries on our list from that year is Sense and Sensibility. Emma Thompson starred in (and wrote the screenplay for) this funny and romantic movie about two sisters — the sensible Elinor (Thompson) and the impassioned Marianne (Kate Winslet) — who struggle to find love and happiness after their father's death leaves them (relatively) impoverished. Alan Rickman plays Colonel Brandon, who is secretly in love with Marianne, even though she only has eyes for the rogueish Willoughby (Greg Wise). Hugh Grant plays Elinor's love interest. Just try to not to cry when he (finally!) proposes to her at the movie's end. 
Streaming on Starz.
2. 'Persuasion' (1995)
Persuasion was the last novel Austen completed before her death at age 41. In this adaptation, Amanda Root plays Anne Elliot, who at 27, is one of the oldest of the author's heroines. She missed out on her chance at love when she was younger, when a friend convinced her to reject a proposal from Captain Frederick Wentworth (Ciaran Hinds). He returns, having made his fortune in the Napoleonic Wars, but will he and Anne be able to rekindle their affection? There's something undeniably romantic about this story of older and wiser people getting a second chance at love. Just try not to swoon when Wentworth finally declares his true feelings for Anne via a covertly delivered letter.
Available to rent or buy on Amazon Prime Video.
1. 'Pride and Prejudice' (1995) 
Is it the faithfulness to the original text that makes the 1995 miniseries version of Pride and Prejudice so beloved? Or is it Colin Firth's (Mr. Darcy) now-notorious wet shirt scene? In any case, this is many fans' favorite Austen adaptation. From Elizabeth (Jennifer Ehle) and Darcy's awkward first meeting at a ball, to his ill-advised, insult-laden marriage proposal mid-way through, to their final realization they were meant for each other, this six-episode series will make you believe true love does, in fact, exist.
Streaming on Hulu and HBO Max.
Check out Showbiz Cheat Sheet on Facebook!