The Most Surprising Connections Between 'Seinfeld' and 'Curb Your Enthusiasm'
Curb Your Enthusiasm and Seinfeld are two of the funniest sitcoms ever made and they both have one important person in common. Larry David teamed up with his friend and fellow comedian Jerry Seinfeld to create the so-called "show about nothing" back in the late 80s.
The 73-year-old television producer could have easily lived on syndication payments from the series and never worked again. Instead, he struck gold twice by helping to create the critically acclaimed HBO comedy, Curb Your Enthusiasm.
Both shows had different premises, audiences, and goals. But besides just the same mastermind behind them, Seinfeld and Curb Your Enthusiasm had quite a few things in common.
The creators of 'Seinfeld' and 'Curb Your Enthusiasm' star as themselves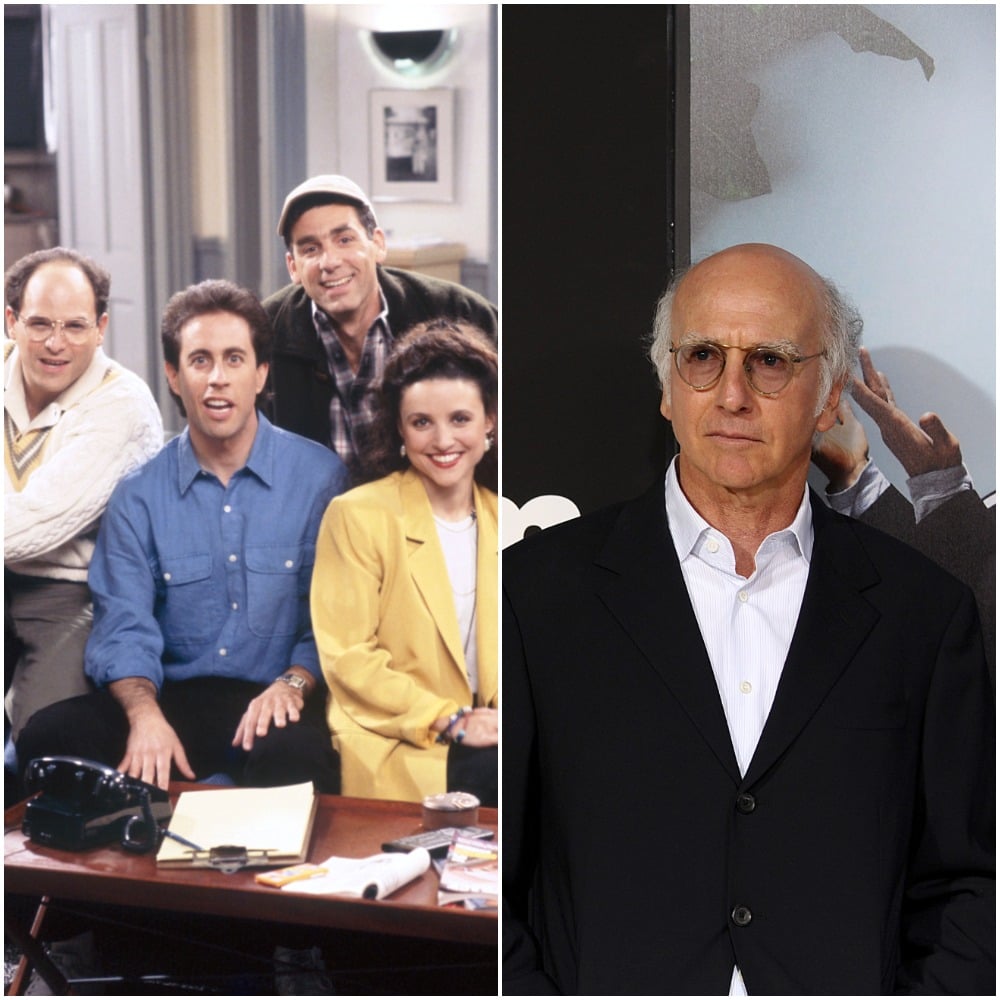 Seinfeld focused on Jerry Seinfeld, a stand-up comedian working in New York City. The real-life comedian plays a fictionalized version of himself, but many of the events from the show were based on events from his actual life. David and Seinfeld came up with the idea for the series while walking around the city making fun of everything they encountered.
Similarly, Curb Your Enthusiasm stars David as a fictional version of himself and the co-creator of Seinfeld. Most of the show deals with his personal life, not work, but it's reminiscent of Seinfeld because it's grounded in the creator's real-world experience.
And even though David wasn't a main character on Seinfeld, he was said to be the inspiration behind the character George Costanza. He even puts on George's sweater vest and glasses during season 7 of Curb Your Enthusiasm, TV Guide reported.
Both shows attempt to make a show — and fail
RELATED: 'Seinfeld' Almost Never Happened Thanks to 'Not Funny' Pilot Episode Everyone Hated
David liked to poke fun at the people who said he'd never succeed.
On Seinfeld, Jerry and George pitch a television show called Jerry! to NBC. And then on Curb Your Enthusiasm, Larry almost gets a fictional show greenlit by ABC until he messes everything up by cutting the hair off a doll that belonged to the child of a network executive.
Both Seinfeld and Curb Your Enthusiasm did a great job writing what they knew about. In this case, that meant pitching wild ideas to the network.
'Curb Your Enthusiasm constantly referenced 'Seinfeld'
David's new series was more modern but that didn't keep Curb Your Enthusiasm from referencing bits from Seinfeld. For example, in season 8's "Car Periscope," the wild invention they use to see traffic ahead was conceived on Seinfeld. It came about when Jerry imagined his future life and heard Kramer pitching the idea for that exact invention.
At the time, Jerry thought it was a wild idea. But in Curb Your Enthusiasm the gadget works well for its intended purpose.
They kept some of the same jokes and phrases
Then there was season 10 of Curb Your Enthusiasm which made jokes about people saying, "Happy New Year!" way too late after the holiday. This was a direct reference to Seinfeld in "The Dinner Party" when Elaine and Jerry discussed that exact same phenomenon.
David used the phrase "pretty, pretty, pretty" on Curb Your Enthusiasm which was identical to the character George Steinbrenner from Seinfeld.
David never pretended Seinfeld was irrelevant and used it as inspiration on his newer show. Fans of both series appreciated the small Easter eggs sprinkled throughout that recalled their favorite retro comedy.