The Movie Matthew McConaughey Knew He Had To Do for His Son
Matthew McConaughey has starred in major blockbuster after major blockbuster. Though making a name for himself in the rom-com space — in films like Fool's Gold, How to Lose a Guy in 10 Days, and Failure to Launch — he has since gone on to star in many Oscar-worthy films, snagging the most coveted prize for Dallas Buyers Club. Though choosing movies that give the actor a chance to stretch his performance muscles, McConaughey seems to take a few factors into consideration when signing the dotted line.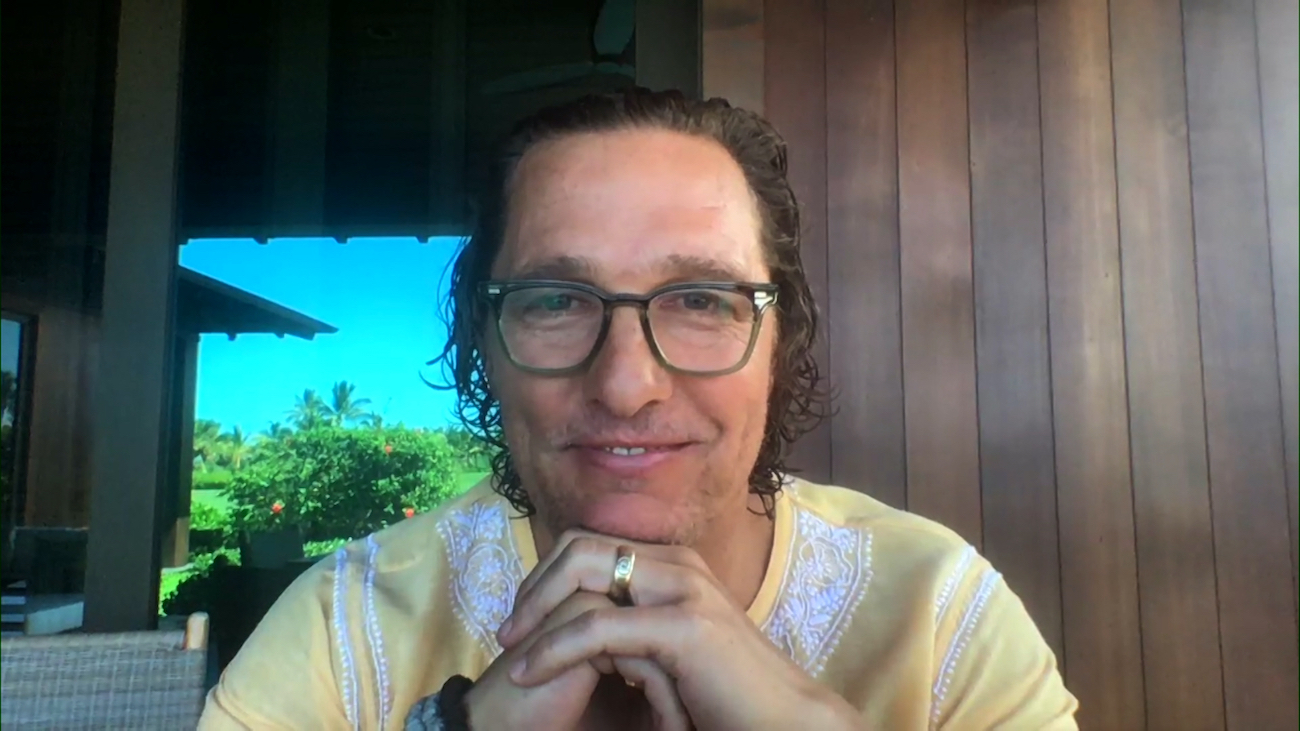 During an interview for Popcorn with Peter Travers (posted by ABCNews), McConaughey discussed his film career, honing in on his then-recent turn in Christopher Nolan's sci-fi drama Interstellar. He explained why he had to do the movie for his son. 
What is 'Interstellar' about? 
McConaughey took on the leading role in 2014's Interstellar; the film is set in the future when a global crop blight and second dust bowl have rendered the earth nearly uninhabitable. 
Professor Bland (Michael Caine), a renowned NASA physicist, recruits a former NASA pilot, Cooper (McConaughey), as well as a couple of researchers to travel into space — tasked with determining which of three possible planets will be humankind's next destination. 
The film was hailed as of the most beautiful films shot in recent years and went on to receive adulation for McConaughey and Jessica Chastain's father-daughter dynamic, which served as the heart of the film. The film was thought-provoking and suspenseful, yet also quite heartwrenching in its depiction of a family shattered for the greater good. 
Why Matthew McConaughey had to do 'Interstellar' for his son 
When asked what made him choose to star in Interstellar, McConaughey said: 
"My first, my gut instinct was, "oh, I'm gonna do this for my son, Levi." He was really into space travel, asking me all kinds of questions…explaining the solar system to him.

So I started to share these things that I had learned that I hadn't talked about since I learned them in school…" 

Matthew McConaughey | Popcorn with Peter Travers
McConaughey went on to explain that this film "blows the roof off" his "son's wonder," and approaches and outpaces all ideas and dreams about what's possible — what humans can do.
McConaughey also noted that he was interested in working with Nolan, and felt like the film was "more personal" and "more intimate" than many other films of its kind. As mentioned above, the relationship between a father and his daughter carries the film, despite the narrative focus on intergalactic exploration.