'The Mummy' and 5 More Brendan Fraser Movies Streaming Right Now
Brendan Fraser fans remember him best for 1999's 'The Mummy.' But here are 5 more movies from the beloved actor that are currently streaming right now.
For years, Brendan Fraser has been one of those actors fans have been hoping to see make a comeback. Now that he's set to appear in an upcoming Martin Scorsese film, Fraser seems poised to re-enter the spotlight soon. So fans who are eager to revisit some of his past movie roles should probably jump at the opportunity to do so as soon as possible. Here are a few Fraser movies — including The Mummy — streaming right now.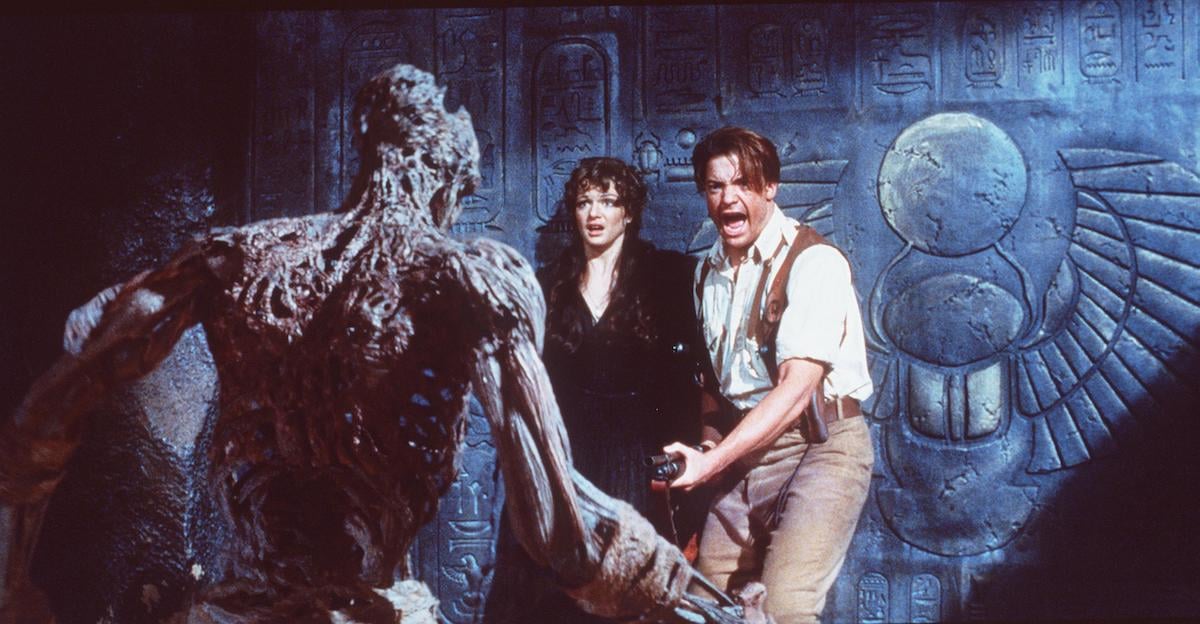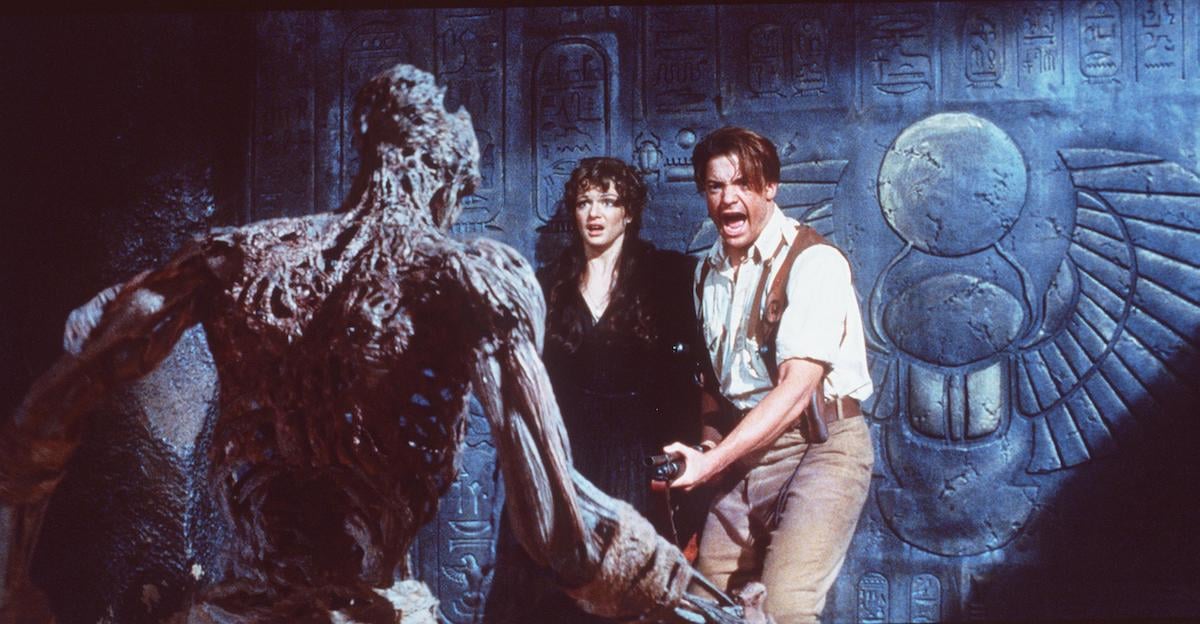 'George of the Jungle' (1997)
Live-action adaptations of animated series don't always work. However, the goofy, self-aware tone of George of the Jungle — now streaming on Disney+ — does. The story is very much a riff on Tarzan. But Fraser's so committed to the lunacy, he makes the title character a charismatic lead. Likewise, Leslie Mann and Thomas Haden Church deliver standout performances as George's love interest and romantic rival, respectively.
'Gods and Monsters' (1998)
Many Fraser fans might have missed this one. And given that his character isn't the lead, it's easy to overlook it as a vehicle for him. However, Fraser holds his own opposite Ian McKellen in an Oscar-nominated role as Frankenstein director James Whale. More than just a biopic, Gods and Monsters is a great showcase for Fraser's underrated skills as a dramatic actor. And HBO Max subscribers should give it a long-overdue watch.
'Blast from the Past' (1999)
In this underrated gem, Fraser plays a man who has spent his entire life raised in an underground bunker. He emerges in the modern world and immediately falls for Alicia Silverstone's character. Hilarity ensues, as the pair — cheekily named Adam and Eve — become friends and possibly something more. A box office disappointment released mere months before The Mummy, Blast from the Past is a sweet story now on Hulu.
'The Mummy' (1999)
Speaking of Universal Monsters, this reboot of the classic title creature launched Fraser and co-star Rachel Weisz into mainstream stardom. The Mummy earned more than $400 million worldwide way back in 1999, according to Box Office Mojo. And in the process, it became one of the first movies to start the summer movie season in early May. Both this film and its 2001 sequel, The Mummy Returns, are now streaming on HBO Max.
'The Quiet American' (2002)
Based on Graham Greene's 1955 novel, The Quiet American is far from the mainstream Hollywood movies that comprise most of this list. However, it's a worthy watch for Fraser fans looking to dig a bit deeper into what he can do on screen. The actor plays a young doctor who gets caught up in an unlikely love triangle with a British reporter (Michael Caine) and a Vietnamese woman (Do Thi Hai Yen). It's now streaming on Paramount Plus.
'No Sudden Move' (2021)
This brand-new release from director Steven Soderbergh stars an ensemble cast led by Don Cheadle and Benicio del Toro. The story follows a group of criminals recruited by a mysterious figure (Fraser) for a job that goes awry. Although Fraser (again) isn't the lead of this one, No Sudden Move — now streaming on HBO Max — is a good opportunity for fans who haven't seen him in a while to see what's up to on screen these days.