'The Munsters': Original Pilot Didn't Include Yvonne De Carlo
In 1964, The Munsters made their debut on the CBS Network. The TV series follows the lives of a funny and ghoulish clan of monsters. The family matriarch Lily Munster (Yvonne De Carlo) was a pivotal character on the show. But if the producers had kept with their original idea, neither Lily nor De Carlo wouldn't have been involved.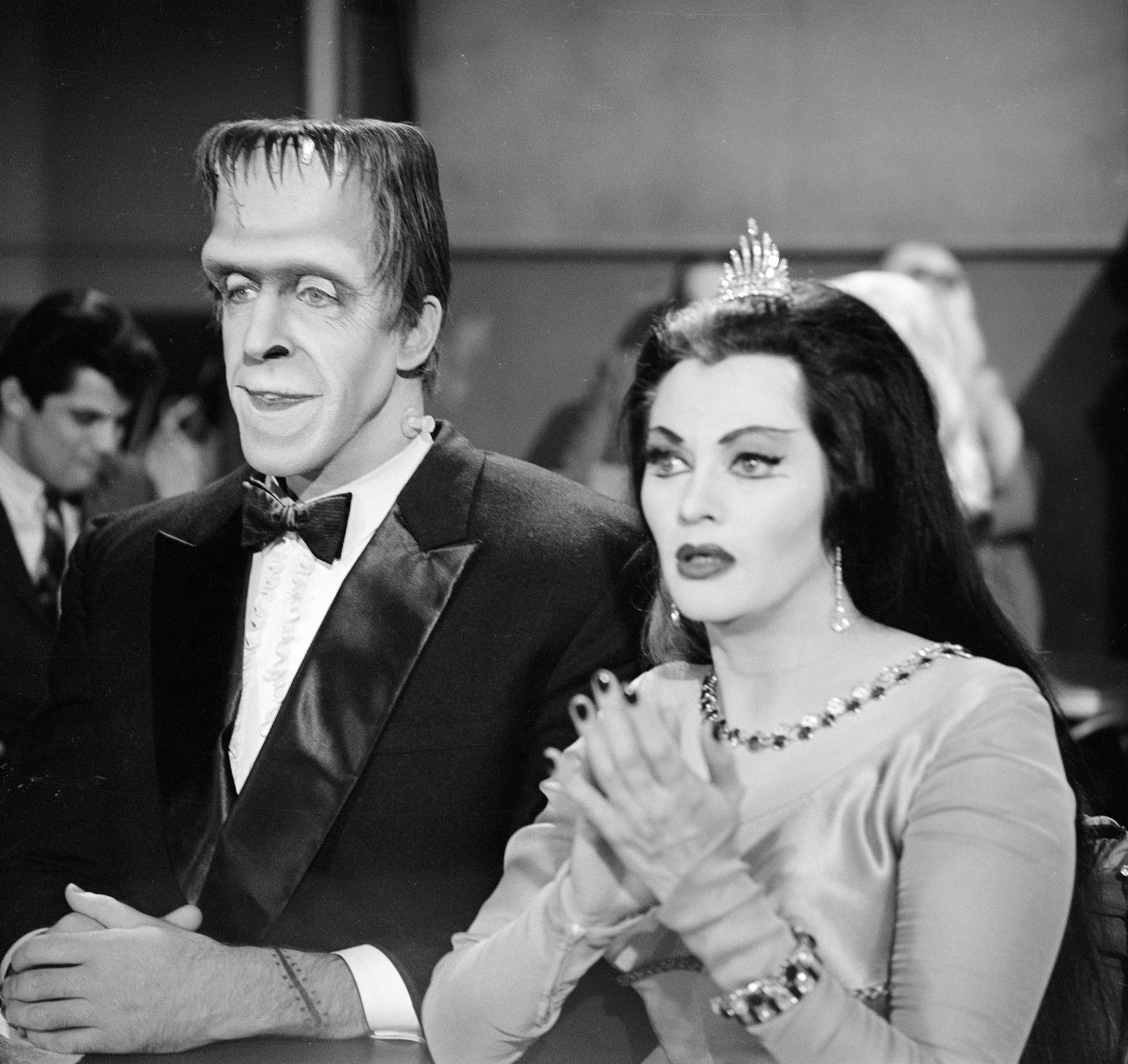 'The Munsters' matriarch was originally called Phoebe
As with many other TV programs, The Munsters underwent numerous changes before its premiere. The original pilot featured many cast members, including Fred Gwynne, Al Lewis, and Beverly Owen. As for the show's vampire matriarch, she had a different name and look.
Joan Marshall was initially cast as Phoebe Munster, the wife of Herman Munster (Gwynne). The character had long dark hair and wore a black dress. However, CBS executives thought Phoebe looked too much like Morticia Addams from The Addams Family. After their pitch, producers made alterations to the character.
De Carlo was brought in to replace Marshall as the newly created Lily. However, the decision was met with skepticism from Gwynne and Lewis. According to IMBD.com, De Carlo's film background had the rest of the cast worried she wouldn't fit in. But she proved them wrong with her flair for comedy.
Lily Munster's personality
When cast as Lily, De Carlo was told to "play Lily as a sort of mixed-up Donna Reed character." As fans saw throughout many episodes, Lily is a doting wife and mother. She's always caring for her son Eddie Munster (Butch Patrick) and having heart-to-heart talks with her niece Marilyn Munster (Owen).
After a hundred years of marriage, Lily and Herman are still madly in love. However, she does get annoyed with some of her goofball husband's antics. Although Lily has a calm demeanor, she tends to lose her temper.
Other casting changes made to the show
Lily isn't the only character to undergo a casting change. After their original pitch to the CBS Network, The Munsters producers recast Eddie. Initially, Nate Derman was to play the young werewolf. Derman's portrayal was deemed too bratty, but Patrick's performance as the well-mannered Eddie fit perfectly.
Another huge casting switch came in the first season when Pat Priest replaced Owen as Marilyn. Owen left the show to move back to New York and marry her fiancé. Despite the changes, The Munsters went on to have a successful two-year run and become a TV classic. Yet, one has to wonder how the show would've been with the original cast.