'The Munsters': Rob Zombie Gives Movie House Set Update
Rob Zombie took to Instagram to give another tease for his upcoming reboot of 'The Munsters'. This time around, he's giving a sneak peek at the set of the legendary home at 1313 Mockingbird Lane.
The Munsters' original sitcom run went from 1964-1966. The story follows the life of a family of monsters. However, they live their lives as a typical American family. There have been attempts to revive the sitcom, although they haven't been particularly successful. Horror filmmaker Rob Zombie is making a movie reboot based on the television show. Peacock will be its home on the same day that the movie hits theaters.
Rob Zombie teases 'The Munsters'
Zombie regularly engages with his fans on Instagram. The actors being cast haven't officially been announced, although that hasn't stopped the filmmaker from sharing what he can with his followers. Zombie has already released set blueprints, wardrobe designs, and Grandpa Munster's wig. However, people have been wondering one major question: who will be wearing the wig? Hopefully, that news will be announced soon.
These Instagram posts have generated a solid amount of hype. Zombie's followers enjoy seeing these special behind-the-scenes peeks. Plot details have been kept under wraps, but fans are able to see the reboot's aesthetic that Zombie is aiming for.
1313 Mockingbird Lane set
The previous tease of The Munsters set was very early in the process. Now, Zombie is giving a peek at the set that's a little further along. It's no longer just a bunch of wood, but other external details are well on their way. The carpenters and painters are hard at work to get the job done.
Zombie has an abundance of details to get right, but he noted how he's working on achieving that. "The crew is hard at work bringing 1313 back to life," Zombie wrote. "As you can see the iconic house is beginning to emerge. This talented group of carpenters and painters are trying to recreate every little detail perfectly."
He concluded the post by writing, "Stay tuned for more news," so it's safe to assume that he'll be posting more updates in the future.
How does 'The Munsters' fit in with Rob Zombie's filmography?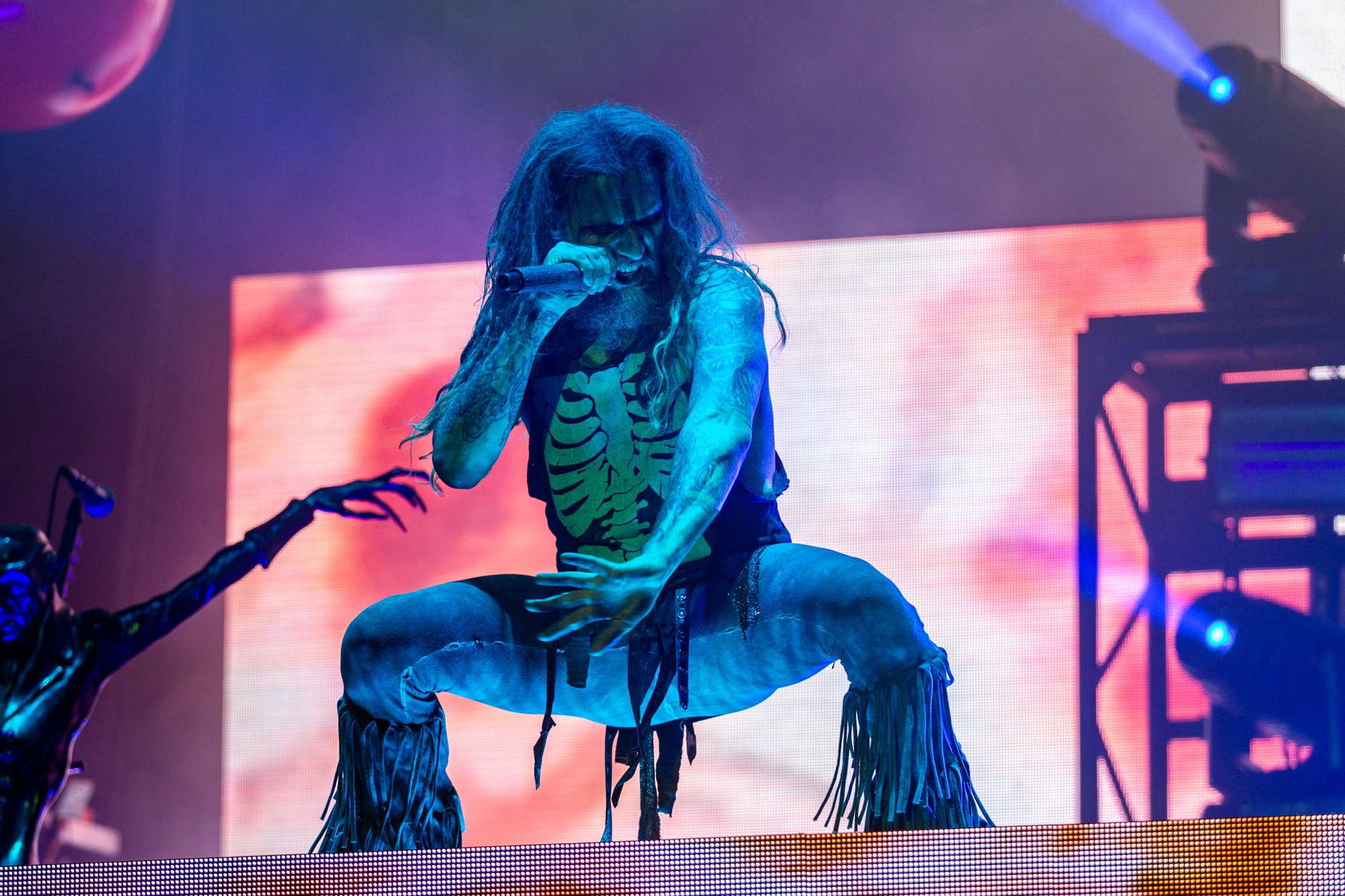 Zombie is primarily known for his music and his horror movies. He even directed his own music video for Dragula, which is based on Grandpa Munster's car. House of 1000 Corpses is his first feature film, which has gained a cult following. However, he truly impressed audiences with the sequel titled The Devil's Rejects.
He took a step into the mainstream by making a Halloween reboot in 2007 and a sequel in 2009. However, he's switched back to his indie roots with movies such as The Lords of Salem and 31. His most recent film is a follow-up to The Devil's Rejects with 3 From Hell. It's clear that he's currently putting all of his energy and focus on The Munsters.
Zombie is both writing and directing The Munsters. Some critics worry that he'll incorporate the more vulgar writing found in some of his previous movies. However, he's typically applauded for his visual style, which could make for an intriguing take on The Munsters. Stay tuned for more information on the reboot.