'The Munsters': Yvonne De Carlo's Co-Stars Weren't Friendly Toward Her
When it comes to unique and classic TV shows, The Munsters is on the list. Although the sitcom only lasted two years, fans loved the story of a family of monsters fitting in with ordinary people. Lily Munster (Yvonne De Carlo) is the Munster matriarch who often deals with the chaos from her husband, Herman Munster (Fred Gwynne). Although De Carlo was beloved by TV fans, she wasn't exactly welcomed with open arms by her co-stars.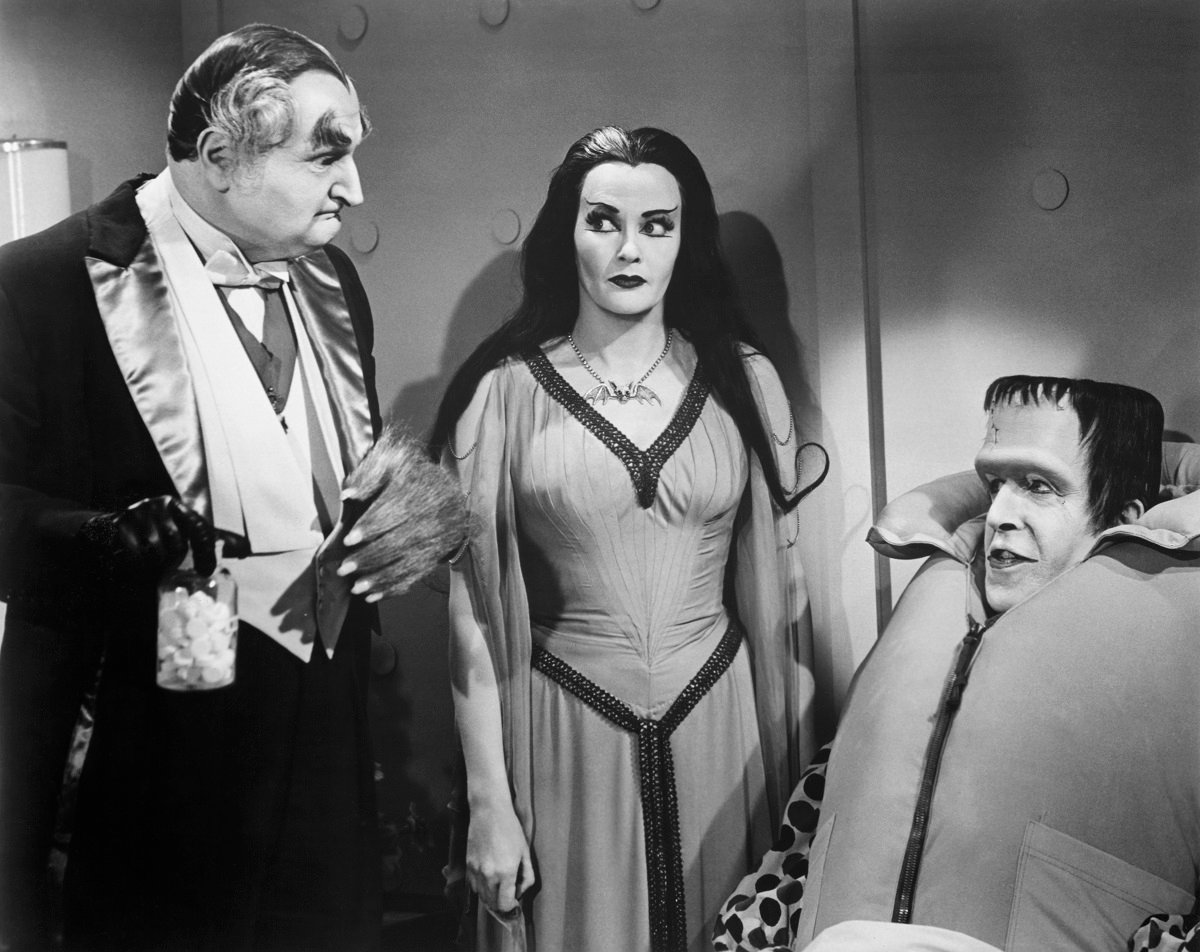 Fred Gwynne and Al Lewis were unsure about Yvonne De Carlo as Lily Munster
When casting for The Munsters, producers chose Gwynne as the lovable but goofy Frankenstein patriarch. Meanwhile, Al Lewis was cast as Grandpa, the Count Dracula of the family. Gwynne and Lewis were close friends and worked together on the series Car 54, Where Are You?
However, when it came to their relationship with De Carlo, the two men were less than friendly toward her. According to MentalFloss.com, the reason is was due to De Carlo being a film star. Gwynne and Lewis believed she wouldn't fit in with the world of TV comedy. However, De Carlo proved them wrong, and eventually, all of them became friends.
Yvonne De Carlo's film career before 'The Munsters'
Throughout the 1940s and 1950s,' De Carlo was a fixture in Hollywood films. Her early work consisted of Hurricane Smith, Hotel Sahara, and Calamity Jane and Sam Bass. Her most significant movie role came starring with Charlton Heston in the 1956 classic The Ten Commandments.
Although De Carlo was a famous film star, like many actors she fell on tough times. By the 1960s, film projects had dried up, and she was in debt. But in 1964, her luck changed when she was offered the role of Lily. According to FoxNews.com, De Carlo was thrilled to play the iconic character, which did wonders for her career. "It gave me a new, young audience I wouldn't have had otherwise. It made me 'hot' again, which I wasn't for a while," she was quoted as saying.
Lily Munster is Yvonne De Carlo's most famous role
Although De Carlo's had plenty of film credits, her role as Lily is her most famous. De Carlo spent many hours in hair and makeup to transform into The Munsters' character. As for her character's personality, De Carlo had a difficult time getting into the groove. According to FoxNews.com, producers told her to "play Lily as a sort of mixed-up Donna Reed character and not overdo anything."
De Carlo played Lily for two seasons before the show's cancellation in 1966. She would reprise her role in the films Munster, Go Home! and The Munsters' Revenge. De Carlo's performance as Lily is still viewed by longtime and new fans thanks to reruns of The Munsters.