The Must-Haves Giada De Laurentiis Always Keeps in Her Fridge
Find out about the essentials Giada De Laurentiis says she likes having in her fridge at all times.
Celebrity chef Giada De Laurentiis loves to cook with a variety of items in her Italian kitchen, but there are just a few that she depends on having in her refrigerator at all times.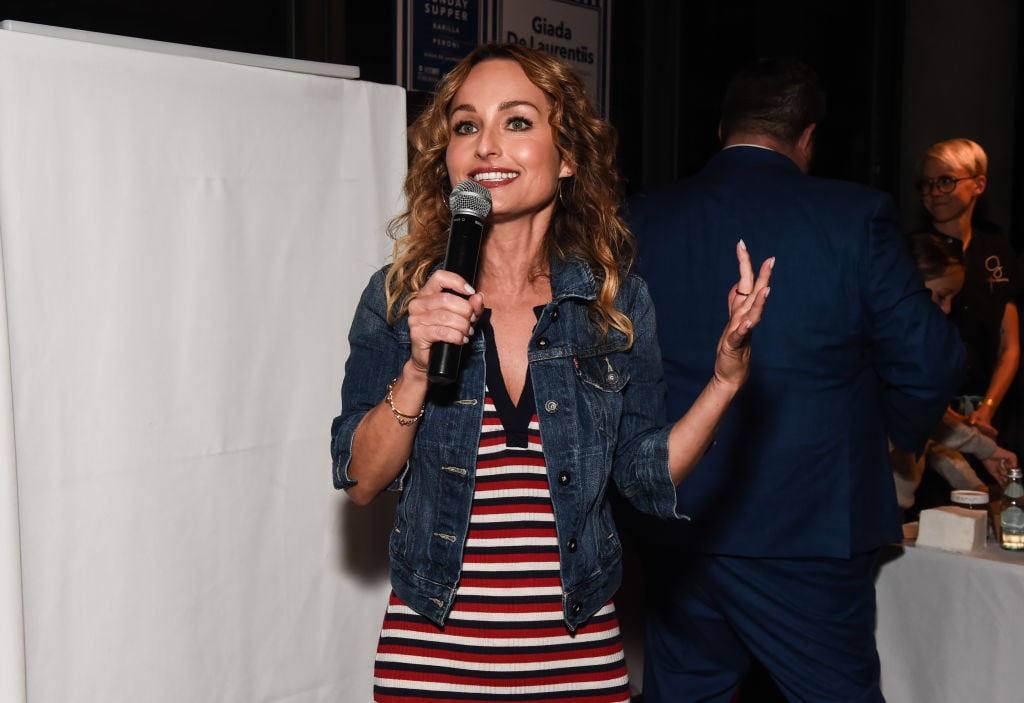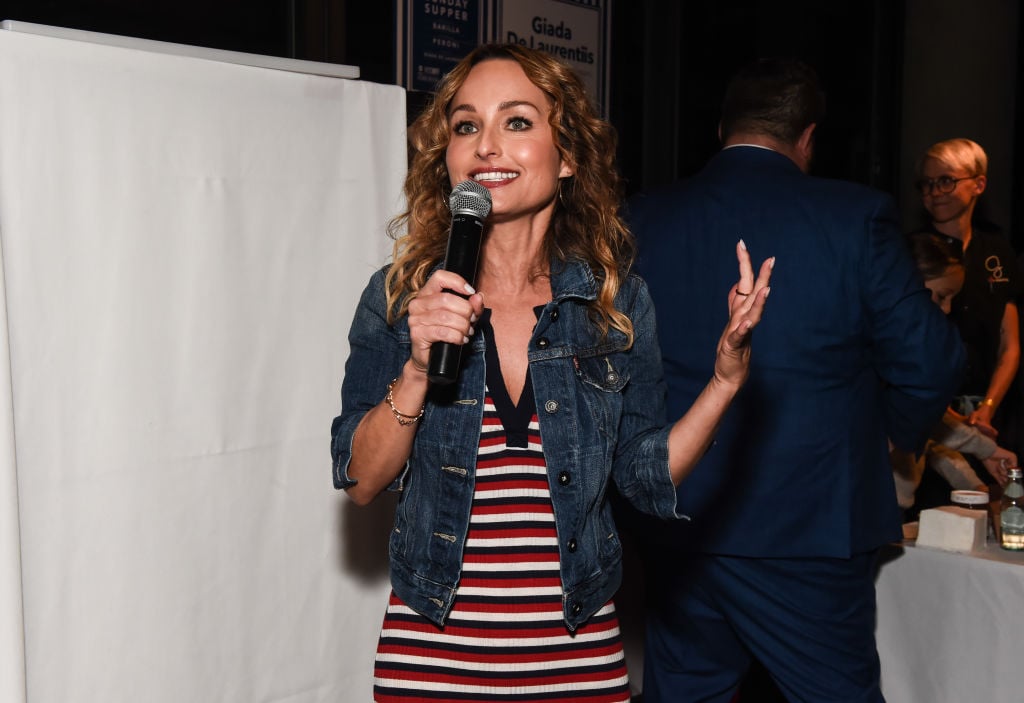 She loves keeping fresh fruit and vegetables, of course, for herself and her daughter, Jade.
But there are specific items that need to be in the fridge for the De Laurentiis household to move along smoothly on a daily basis.
Dark chocolate
The trained chef loves to keep chocolate in her refrigerator or freezer. For her, it allows the treat to become a slowly enjoyed delicacy that, instead of being gobbled up, can be savored instead.
"I love any kind of frozen chocolate chip," she told Canadian Living in 2014, "basically I keep my chocolate in the freezer because it takes longer for it to melt so I can eat less and enjoy it more."
"I love chocolate-covered espresso beans, chocolate-covered almonds and chocolate-covered cranberries and lastly…. Junior Mints… frozen."
Parmigiano-Reggiano cheese
The Roman-born De Laurentiis insists as well on having a wheel of good-quality Parmigiano-Reggiano cheese in the refrigerator at all times. This crumbly, nutty, and salty-sweet cheese is a perfect accompaniment in everything from salads to roasted vegetables to chicken Parmesan.
De Laurentiis herself enjoys using something too many people throw away – the rind of the cheese – to make an ultra flavorful broth, Parmesan Brodo. Slow simmered all day, this broth is worth the wait.
As the 49-year-old stated on her website, Giadzy, "This flavorful broth takes tons of dishes to the next level, from stews and soups to risotto and more. Use this broth in place of vegetable or chicken stock in any recipe that could use the oomph of umami Parmigiano flavor. You can request for just parmigiano rinds at cheese counters in grocery stores – or just stock up on your own and freeze them!"
Tooth whitener
De Laurentiis has shared that she learned self-care by watching the women in her life care for themselves. "My mom was very good about self-care, my grandmother was very good about self-care," she said at Creative Culture's Self-Care Summit in Los Angeles in July 2019. "I watched them, and I became very diligent at a very young age about taking care of my skin, using sunscreen and just keeping it healthy all the time."
Part of her self-care is tending to her brilliant smile. And so she keeps her tooth whitener in the fridge as well. The celebrity chef has a massively famous smile and works hard to keep her pearly whites beaming.
In fact, while she was learning to be a television chef, De Laurentiis' producer, Irene Wong, taught her to smile through every burn, the lifting of every heavy kitchen item, and as she tasted food throughout each episode.
That kind of constant smiling required extra care for her teeth. She explained to Bon Appetit in 2016 why she keeps her teeth whitener in the fridge.
"The cool temperature makes it last longer. My dentist told me they can lose their potency with the fluctuations in room temperatures."
It's clearly working for her, so it works for us!
Read more: Celebrity Chef Giada De Laurentiis' Weird Favorite Childhood Dish – That You Might Have To Try