'The Nanny': Fran and Mr. Sheffield Weren't Supposed to End Up Together
The Nanny was a popular '90s sitcom starring Fran Drescher. Few '90s TV fans can forget her memorable laugh or her chemistry with Maxwell Sheffield, her onscreen boss played by Charles Shaughnessy. But did you know that Fran and Mr. Sheffield weren't supposed to be an item? Let's take a closer look at how they did end up getting married and why the show's creators thought it was a mistake.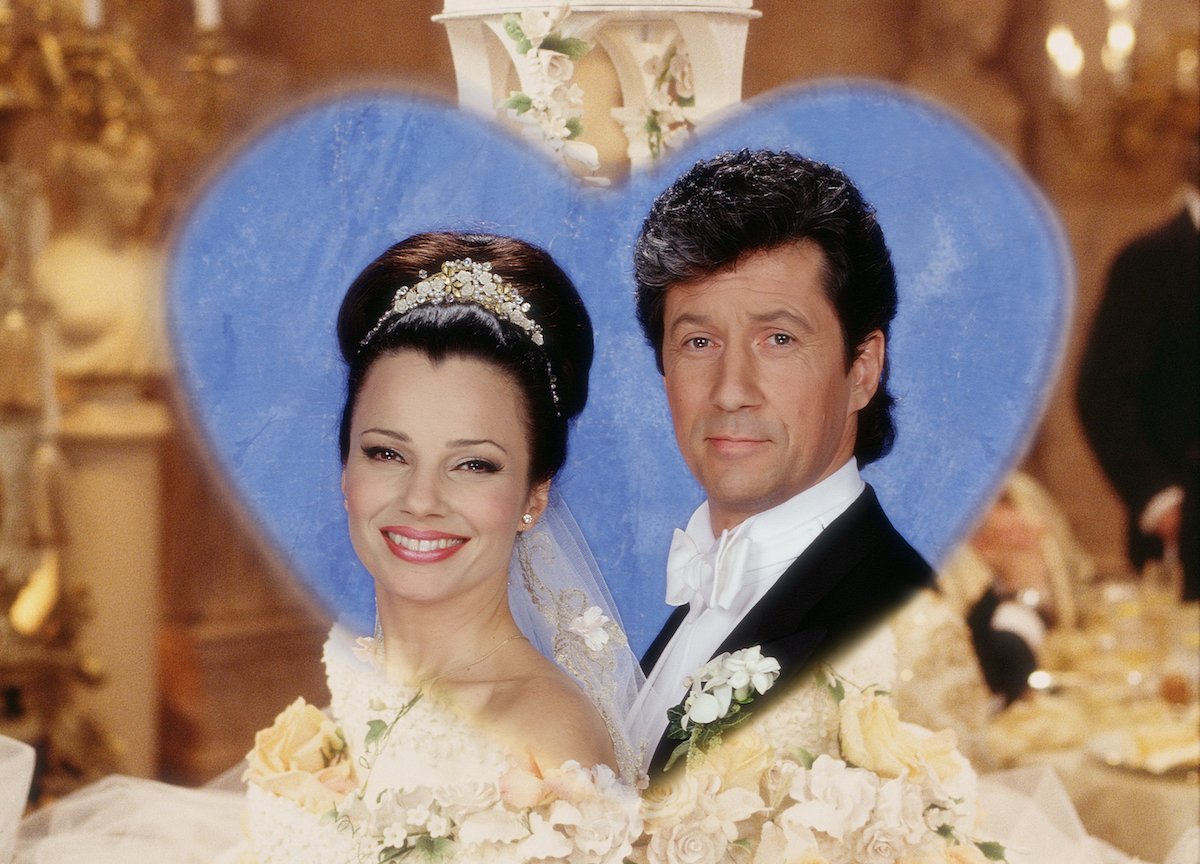 What was 'The Nanny' about? 
The Nanny was one of the most iconic CBS sitcoms of the 90s. Drescher starred as a Queens beautician fresh off a breakup. Desperate for a place to live, she ends up moving in as the live-in nanny of a well-to-do Manhattan family from wealth, the Sheffields.
The patriarch, Maxwell Sheffield, is a posh British aristocrat with three children. He lives with his butler, Niles, and is often joined by his haughty coworker, CC. 
The fish out of water story was what made the show great. Another element of the show that helped it stand out was the romance between Fran and Mr. Sheffield. 
The love story of Fran and Mr. Sheffield
At the show's outset, Fran and Sheffield are not an item. In fact, CC attempts to woo Sheffield at every turn. Ironically enough, she would end up with Niles the butler.
But it was Fan and Sheffield that made for the show's most everlasting duo. Though the pair had an irresistible "Will they or won't they?" dynamic throughout most of the show's run, eventually, they end up together. 
This was problematic for the show, according to Drescher. As reported by the Daily Mail, Drescher's ex and series co-creator Peter Marc Jacobson said that this spelled doom for the series because it removed some of the mystery behind their relationship: 
"When a show is built around a love that can't happen, sexual tension, you have to keep it that way…

As much as you want the people to get together, as soon as they do, people start tuning out."
Is that right? It's hard to say. You could argue that Friends was never really the same after Ross and Rachel paired up. And while The Office had a long run on NBC, many would contend that it peaked in season three before Pam and Jim got together.
The show ended its run fairly shortly after Fran and Sheffield married, so it's fair to say it had run its course. But if the show's creative team had their say, the pair may have never even got together at all. 
Fran and Mr. Sheffield weren't supposed to end up together
Network executives have a habit of getting what they want when it comes to any TV show. After all, they own the film equipment and airwaves, so what they say typically goes. In the case of The Nanny, this was also true.
According to Mental Floss, the original plan for the show was to not have Fran and Sheffield get together. CBS disagreed with the decision. When the show was nearing the end of its run, the network gave the producers what amounted to an ultimatum: marry them or hit the road.
Jacobson said the network made themselves clear: 
"And [CBS executives] called us and said, 'Look, if you get them married and it does well, we'll put you on for another year. If you don't want to get them married, we'll cancel you.' So we looked at each other and said, 'Well, we're having a wedding.'"
It may seem like the wedding was a mistake, but it's clear that it was the only way to prolong the show's run.