'The Nevers': How Laura Donnelly Filmed Amalia True's Epic Underwater Fight Scene
'The Nevers' star Laura Donnelly breaks down her underwater scene.
The Nevers continues to showcase more of Amalia True's powers as the season progresses. In the third episode of the HBO series, the touched widow throws down in an epic underwater battle against the Beggar King's unsinkable hitman.
But according to actor Laura Donnelly, who plays The Nevers' Amalia True, the intense scene required lots of prep. And being a first-time diver, she initially felt nervous about being underwater for so long.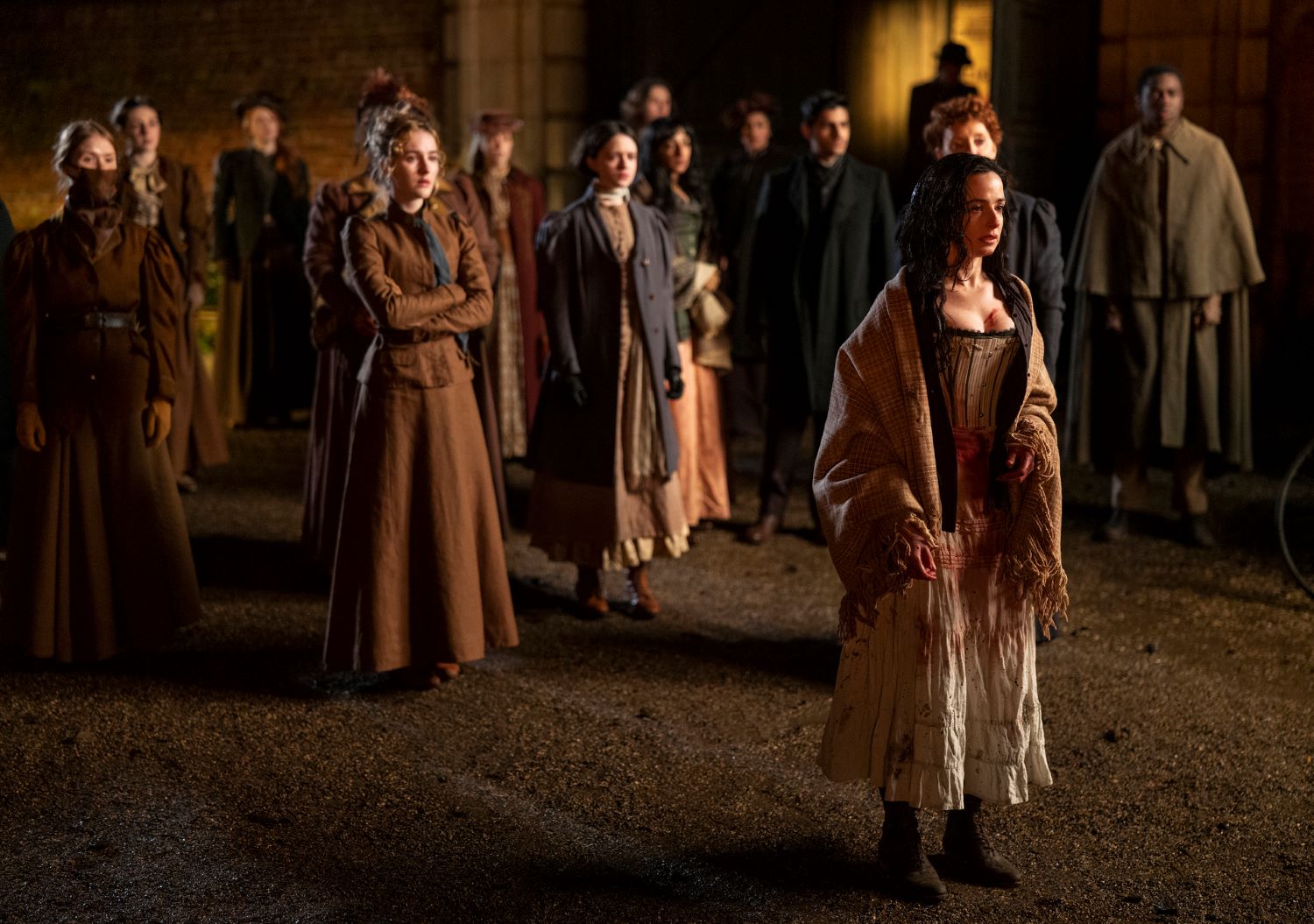 'The Nevers' star Laura Donnelly loves fight scenes
Donnelly is a dramatic actor, previously known for her work on Outlander and in the theater production of The Ferryman. But as Amalia True in The Nevers, the actor is taking on a fierce new superhero role — something she admits is right up her alley. 
"[Amalia is] amazing, complex, damaged," Donnelly told SYFY. "But it's really fun to play a character that was going to stretch me dramatically, in terms of my acting, but also allow me to do fighting, which I just love doing. [The series] seemed to just have everything in it that I could possibly want all in one part."
She had to learn how to dive for that epic fight scene in Episode 3 of 'The Nevers' 
In "Ignition," the third episode of the season, Amalia True is tracked down by the Beggar King's (Nick Frost) towering hitman, Odium (Martyn Ford). When she is thrown into the river, Odium walks on water and tries to kill her. But after a harrowing fight, Amalia manages to strangle Odium on the surface while she swims underwater. 
According to Donnelly, she had no prior experience diving or working underwater. So she had to prep for weeks before filming the scene. 
"It was not easy, but it was so much fun," Donnelly said in a recent interview with Digital Spy. "I had never done anything of the sort before. We spent a week shooting that in the underwater tank at Pinewood Studios. So I had to learn from the ground up."
"I had two days of learning how to dive, of learning how to use all the breathing apparatus – with the goggles and everything," she continued. "And then I had to learn how to let all of that go, and to just be five meters underwater without any of that — It's very alien to be that far underwater, so it was a very, very steep learning curve for me."
Laura Donnelly was nervous about filming the underwater shots
In her chat with Digital Spy, Donnelly admitted that she was nervous about filming the underwater scenes.
"It was scary at first, and I don't tend to get scared by anything that's physically challenging like that," she said. "One of the best bits about that was that I had been nervous; I didn't feel like I was fully comfortable, and like I was ready for a week of spending 10 hours a day in that situation."
But after putting on Amalia True's dress for rehearsal, Donnelly's nervousness dissipated. 
"Once it was not Laura underwater, and it was Amalia – at that point, it was like a magic trick," she revealed. "The costume just completely changed my view on the whole thing, and I felt completely comfortable."