'The Nevers': How Many Episodes Is the HBO Series?
HBO's new sci-fi series, The Nevers, premiered on April 11, and fans are already hooked. The show set up an intense supernatural mystery with its very first installment, leaving many wondering how many episodes of The Nevers will air this season.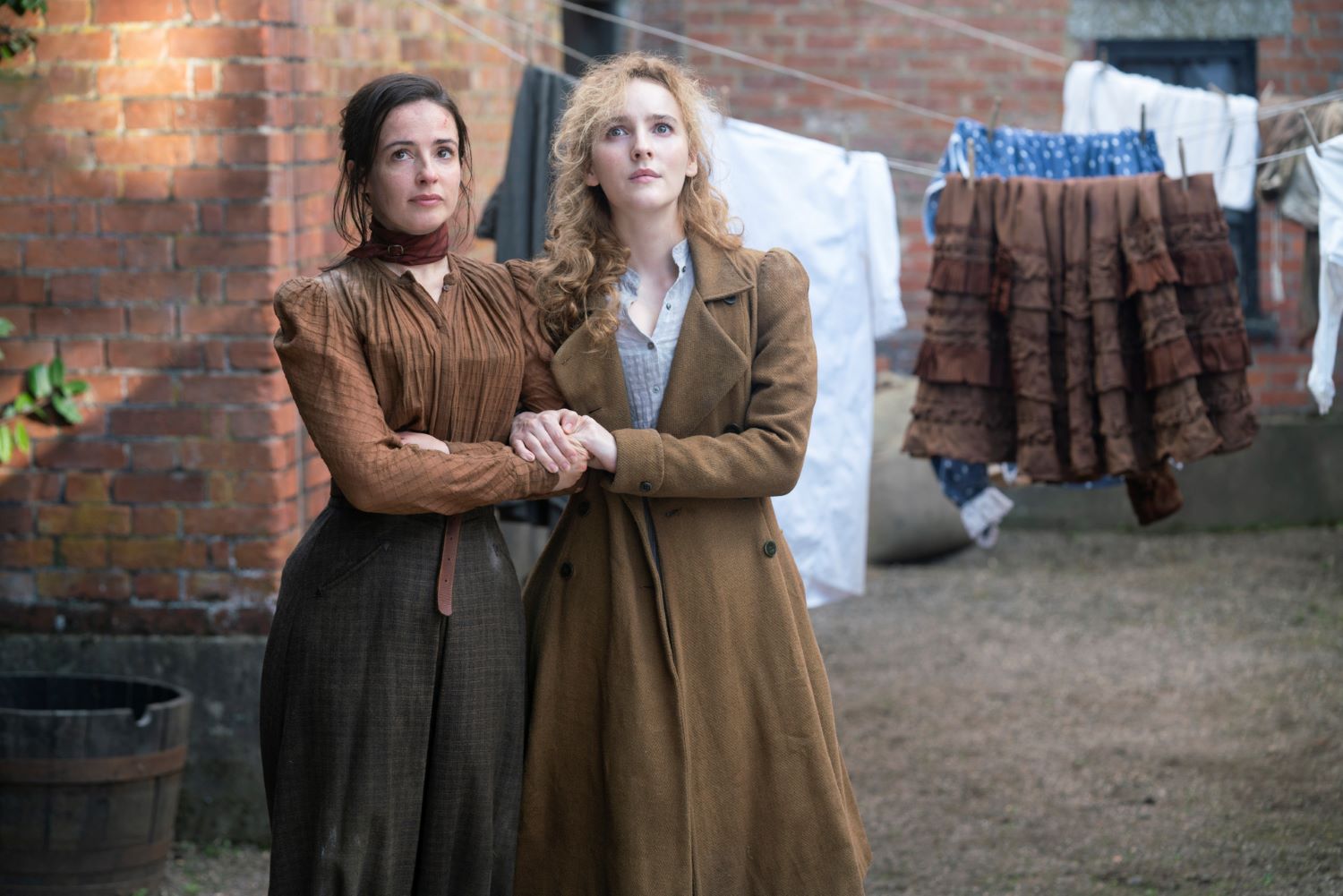 How many episodes is 'The Nevers'?
In 2018, HBO ordered a 10-episode season of the Joss Whedon production but later upped that number to 12. However, due to the pandemic, the season has been split into two parts.
"We knew the original was going to be ten episodes long," HBO and HBO Max chief content officer Casey Bloys told The Wrap. "We were shut down by the pandemic through Episode 5."
"In September, we got back up to shooting, finished Episode 5 and 6," he continued. "And there was kind of a natural narrative break at six. So that was the thought then was to air six episodes. So at least we had something to put out there for subscribers and fans."
The first part, which hit HBO on April 11, will air with six episodes that will drop weekly on Sunday nights. So fans can expect the mid-season finale to air on Sunday, May 16. A release date for Part 2 — which is also six episodes — has not yet been announced. 
What is 'The Nevers' about?
The Nevers follows a group of women living in Victorian London and begins manifesting superpowers with no explanation. Laura Donnelly plays Amalia True, a widow with psychic abilities who runs an orphanage for the "Touched" and takes it upon herself to protect them.
"In the last years of Victoria's reign, London is beset by the "Touched": people – mostly women – who suddenly manifest abnormal abilities – some charming, some very disturbing," the HBO synopsis reads.
"Among them are Amalia True, a mysterious, quick-fisted widow, and Penance Adair (Ann Skelly), a brilliant young inventor. They are the champions of this new underclass, making a home for the Touched while fighting the forces of… well, pretty much all the forces – to make room for those whom history as we know it has no place."
Joss Whedon stepped down after Part 1 was complete
The Nevers was created, written, and produced by Whedon, who also directed three season-1 episodes. But in light of the allegations of past directorial abuses against him, the showrunner decided to step down when Part 1 was complete. In November 2020, he gave Cinemablend the following statement:
This year of unprecedented challenges has impacted my life and perspective in ways I could never have imagined, and while developing and producing The Nevers has been a joyful experience, I realize that the level of commitment required moving forward, combined with the physical challenges of making such a huge show during a global pandemic, is more than I can handle without the work beginning to suffer. I am genuinely exhausted and am stepping back to martial my energy towards my own life, which is also at the brink of exciting change.

Joss Whedon, Cinemablend
After helming the first part of season 1, Whedon handed the reigns to Philippa Goslett. New episodes of The Nevers air Sundays on HBO and HBO Max.