Will 'The Nevers' Star Claudia Black Return for Part 2?
HBO's fantasy drama, The Nevers, introduced Claudia Black as Stripe, aka Zephyr, as the person living in Amalia True's body in its mid-season finale. The character is a thrilling addition to the series. And for fans wondering whether she'll return, here's what Black revealed about her future on The Nevers.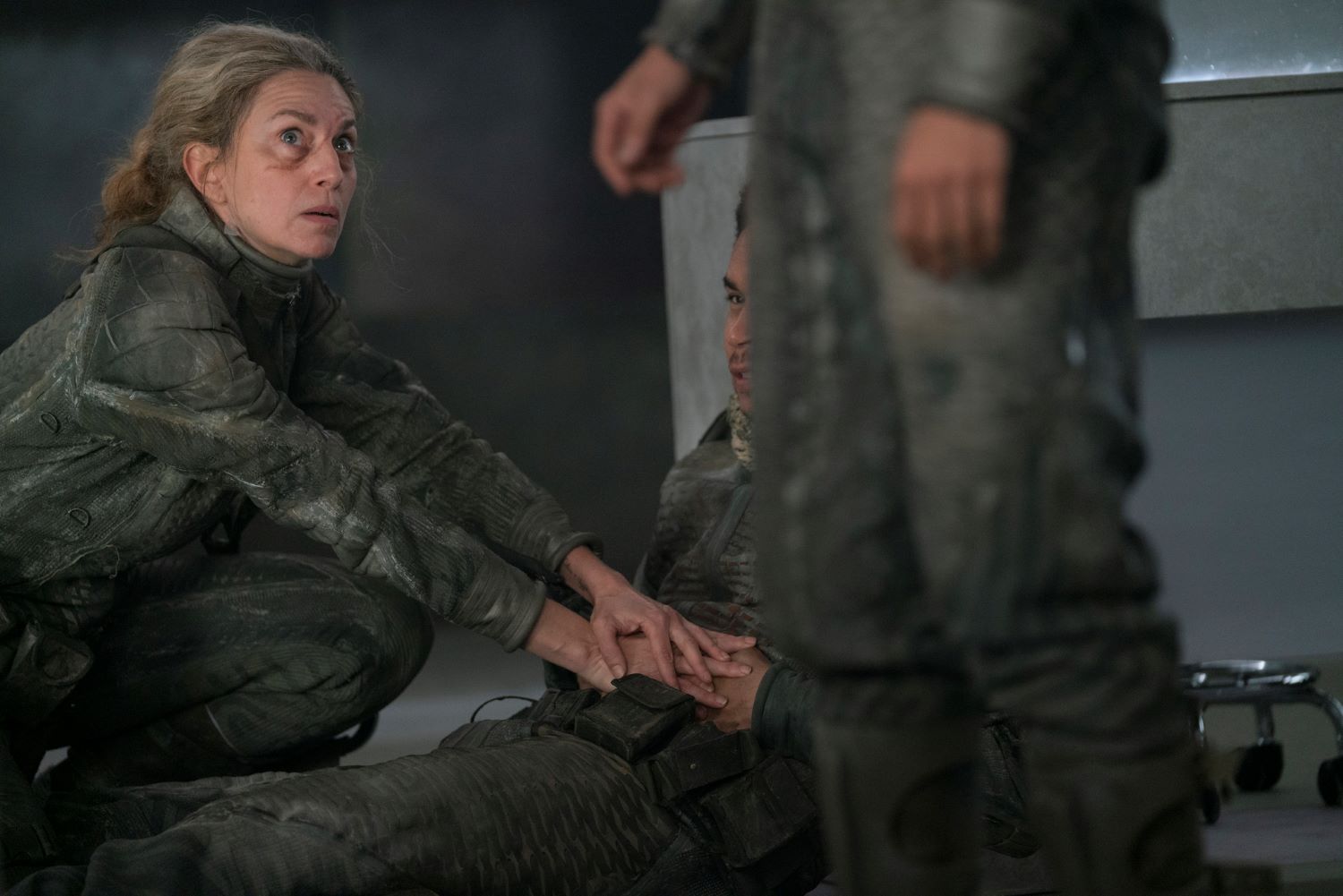 Claudia Black is from the future on 'The Nevers'
Episode 6 of The Nevers, "True," dives into Amalia True's (Laura Donnelly) origin story. Flashbacks reveal her identity as Stripe (Claudia Black), a soldier who works for the Planetary Defense Coalition and is charged with protecting the Galanthi.
While on a mission to save the last of the Galanthi, Stripe loses her entire team. Tired from spending decades at war and believing the world is doomed, she consumes poison and dies. But via the Galanthi, her soul is transported to the past and into Amalia's body.
RELATED: 'The Nevers' Star Elizabeth Berrington Reveals Why Lucy Betrayed Amalia and the Touched
Claudia Black doesn't know if 'The Nevers' will bring back Stripe
Stripe was featured in a flashback from one event in time. But it would be interesting to see more of her backstory as The Nevers continues.
The show switched hands — from Joss Whedon to Philippa Gossett — after episode 6. And in a recent interview with Collider, Black suggested she doesn't know if the new showrunner has any plans to bring her character back.
RELATED: 'The Nevers': How Laura Donnelly Filmed Amalia True's Epic Underwater Fight Scene
Well, given what we've already discussed about the character and her place in this world, I don't know really what the chances are. I honestly don't know. I don't know if it was originally Joss's intention, but I think he had certainly mentioned to someone that he was sort of looking for ways to continue with me. And now that Joss is gone, I don't know if the same intentions will be there. I just don't know how much of this was mapped out on the page, and how much of this was sort of been carried around in his head, alone. I don't know any of that.

Claudia Black, Collider
But she's hopeful 'The Nevers' new showrunner may decide to write her character back in
While Black is in the dark about her future on The Nevers, she isn't ruling out any possibilities. In her chat with Collider, the actor revealed she'd been called back for shows, despite believing her characters were written out.
RELATED: 'The Nevers': Augie's 'Touched' Bird Powers Will Keep Growing
"I'm normally wrong about this stuff — I'll go, "Oh wow, this is a recurring role. How cool, this is going to go on forever,'" Black said. "And the times that I've thought that the character hasn't because the show got axed or something happened."
"Something happened to the child of whom I was the parent, and so then my storyline finishes," she continued. "That sort of stuff would happen. The times where I've been most doubtful and been like, 'Oh, they can't possibly bring me back, are when they have. So I'm the wrong person to put money on in having the answer to that, to be honest."