'The Nevers' Star Elizabeth Berrington Reveals Why Lucy Betrayed Amalia and the Touched
'The Nevers' star Elizabeth Berrington on Lucy's betrayal
HBO's Victorian/futuristic fantasy series, The Nevers, shocked fans when it revealed Lucy Best as the mole working with Lord Massen in episode 4. It was hard to understand why she would turn against her own. But in a recent interview, actor Elizabeth Berrington revealed what made Lucy betray Amalia True and the Touched.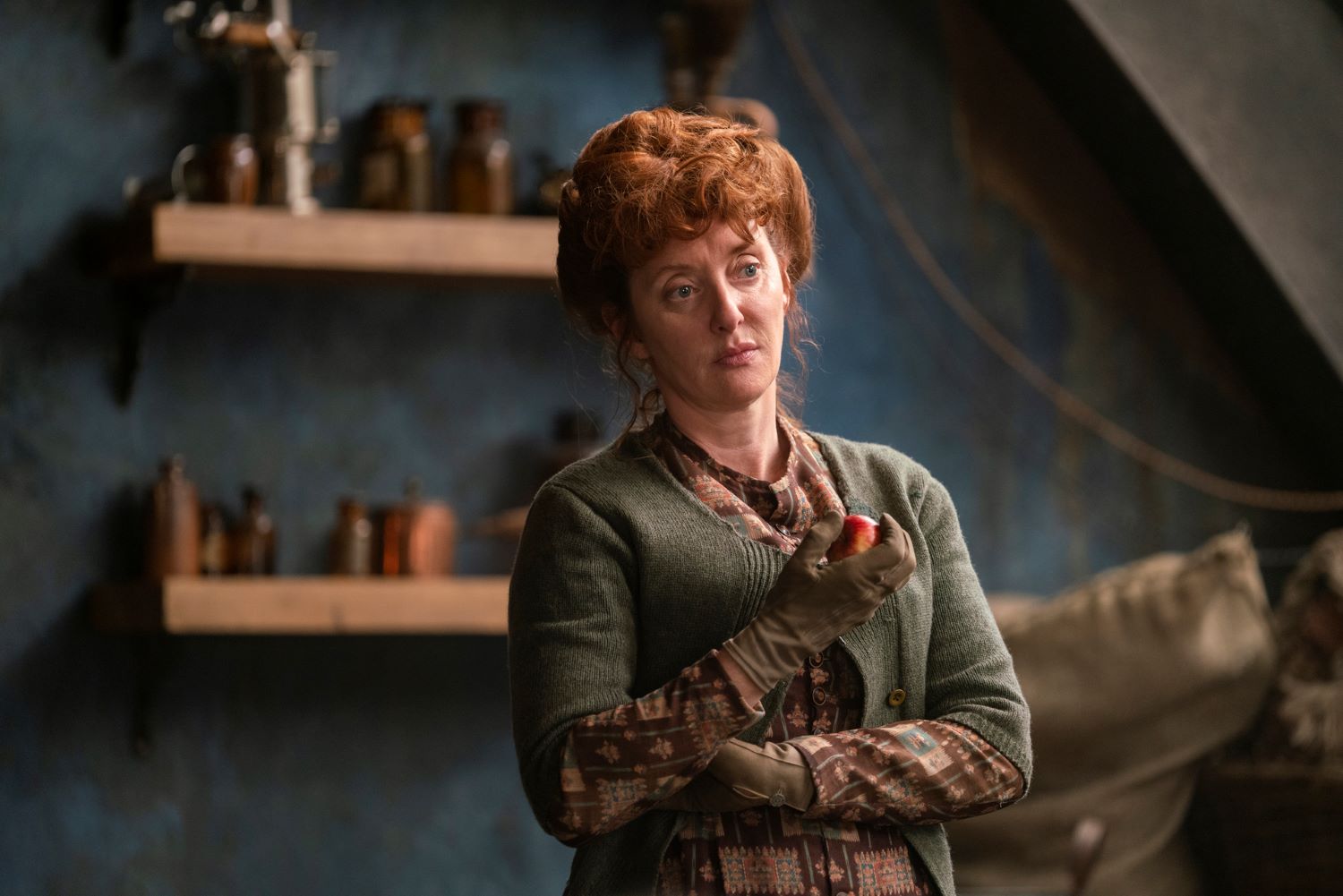 Lucy reveals herself as the Mole on 'The Nevers'
In The Nevers fourth episode, "Undertaking," picks up with the Touched reeling from Mary Brighton's (Eleanor Tomlinson) murder in the park. Amalia True (Laura Donnelly) suspects someone at the Orphanage is feeding information to Lord Massen (Pip Torrens), and believes the same person is inadvertently responsible for Mary's tragic death.
While paying a visit to Lord Massen, Amalia notices his hunting trophies and recalls a conversation in which Lucy (Elizabeth Berrington)mentions his office being filled with them. She puts two and two together and realizes Lucy must be working with Massen as a double agent. 
Later that evening, when Lucy misguides Amalia and Penance (Ann Skelly) to a fake warehouse, Amalia confronts her. The two tussle, but when Amalia sees how much Lucy cares for the elephant brooch Penance gave her, she lets Lucy go.
By the end of season 1, part 1, all we know is that Lucy has left town. And it's still unclear if she'll come back to London to redeem herself.
'The Nevers' star Elizabeth Berrington says Lucy's betrayal is due to her own past trauma
This season, The Nevers fans learned that Lucy's powers of super strength manifested right after she had her baby boy. And upon picking him up, she tragically crushed every bone in his body and killed him. According to Berrington, it's this trauma that led Lucy to hate her powers. 
"She's tormented by her power," Berrington said in a recent interview with Collider. "She's only revealed to Penance about when she realized she had the power because she'd done this dreadful damage to her baby. That's really shocking. 
Berrington also noted that it was this pain that caused her to work with Massen, with the hopes that he'd find a cure. But unfortunately, it is also what drove her to betray her friends at the Orphanage.
"And then, there's a duplicity to her behavior and what she's doing in the orphanage and who she's in cahoots with," the actor explained. "She's been made a promise by Massen that he can cure this power that she has, or this affliction, I suppose. That's how she's seeing it, at that point, having killed her baby. That's why she's gone on the double agent route."
"She's tormented and she's lost everything," Berrington added. "She's lost these new companions and this new family, and she's been kicked out of town and ostracized."
'The Nevers' star was sad to see Lucy betray her friends.
When talking to Collider, Berrington suggested that she was just as upset as fans when she found out that Lucy was the mole. And she says the rest of the cast also felt a shock when creator Joss Whedon let them in on the twist.
"I was sad when Joss [Whedon] first told me that that was gonna happen," Berrington said. "Very early on, when you read those scripts and connect with them, you can feel the bond between them all. I do remember our little chat, the day he revealed to a few of us who was a double agent and some of the girls were like, "Really?!" That was tough."
The Nevers is currently streaming on HBO Max.