The New 'Run BTS!' Episode Has BTS Dubbing Disney Movies and Fans Can't Get Enough
Run BTS! has been a stellar form of entertainment since it first premiered in 2015, but some episodes stick out above the rest for BTS fans. Episode 109 is one of those episodes.
In the episode of the variety web series, Jin, Suga, J-Hope, RM, Jimin, V, and Jungkook dubbed Disney movies. Ever since the Run BTS! episode aired on July 21, ARMY cannot get over the members' voice acting skills and natural humor.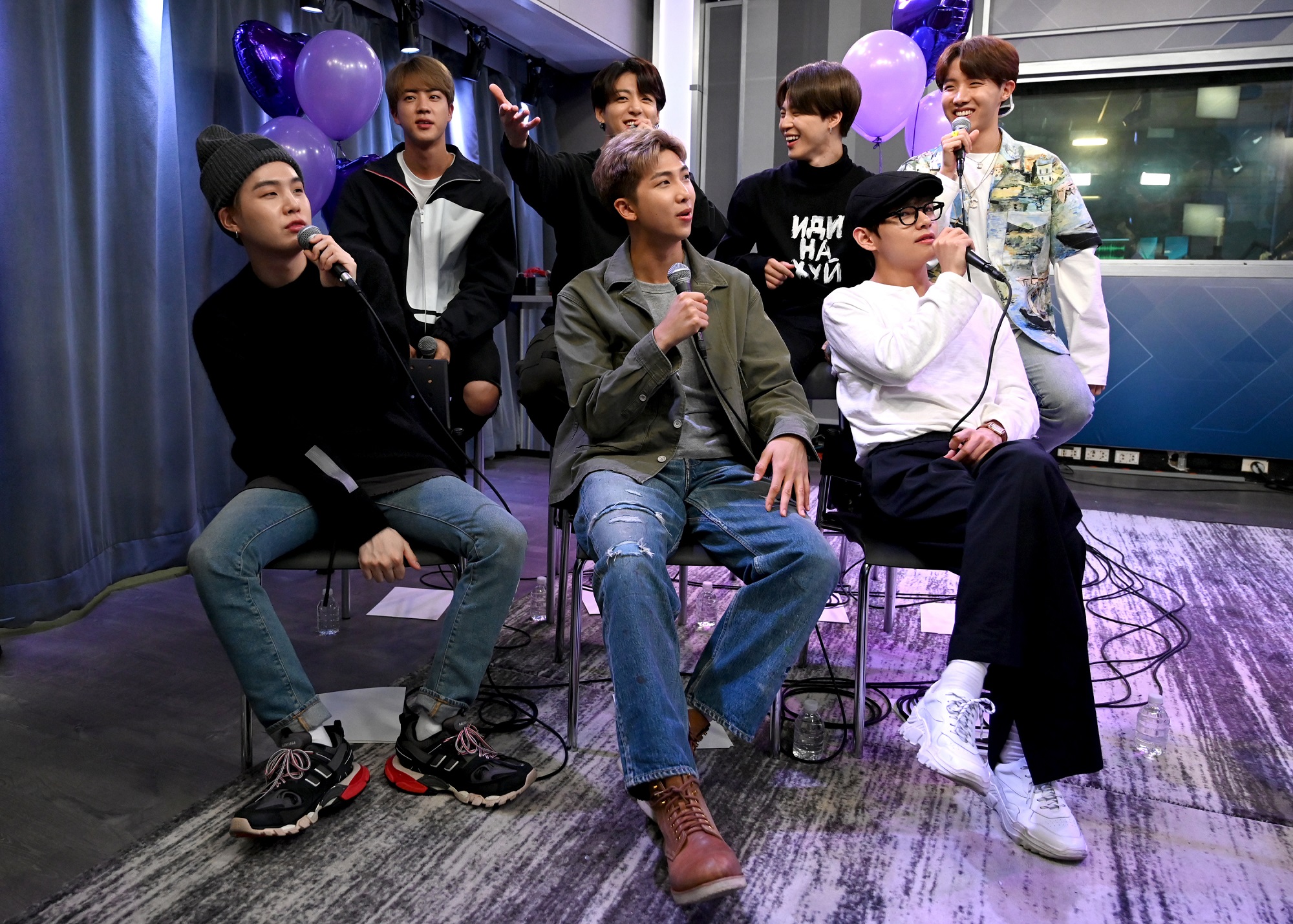 The group dubbed three Disney movies on 'Run BTS'
For the Run BTS! episode, the band members worked with Korean voice actor Ah Jih-wan. Together, the members dubbed scenes from three different Disney movies: The Lion King, Toy Story, and Zootopia.
The first scene the members dubbed was a scene from The Lion King where Scar and the hyenas plot to kill Mufasa. In the scene, J-Hope voiced Scar, Jin dubbed Banzai, Jimin portrayed Shenzi, and RM played Ed. Right away, Jin, J-Hope, RM, and Jimin showed expert voice acting skills. In particular, J-Hope lowered his voice to fit Scar and Jin lost himself in the role of Banzai.
Next, the members took turns dubbing a scene from Toy Story where Buzz Lightyear meets the toys. Suga portrayed Woody, V voiced Buzz Lightyear, and Jungkook dubbed Rex. Suga's "안녕" as Woody had all of BTS complimenting how much he sounded like the character. The members then switched up their roles and Jungkook dubbed Buzz Lightyear, RM played Woody, and Jimin portrayed Rex. 
RELATED: Jungkook's 'Toy Story' and 'Zootopia' Voiceover During 'Run BTS' Proves He Should Be Cast in a K-Drama
The last Disney film BTS dubbed was Zootopia, and the group dubbed a scene of Judy and Nick visiting the DMV that is run by sloths. Jimin voiced Judy, Jin dubbed Nick, Jungkook played Flash, and J-Hope dubbed Priscilla.
Jimin's voice acting received special attention
On Twitter, Jimin's portrayal of Judy caught the eye of Zootopia co-director Jared Bush. It all started when a fan shared a video from the Run BTS! episode with Bush.
"Hello @thejaredbush , here is clip of Global Artist PARK JIMIN from Korean Boy-Group @BTS_twt doing voice-over for Zootopia character Judy. He did voice-over in Korean language delivering exact weight Judy's character holds. Hope you see this. Thank you," the fan tweeted.
Bush saw the fan's tweet, and replied that Jimin's voice work was impressive and he would love to work with him.
RELATED: BTS: The Co-Director of 'Zootopia' Loves Jimin's Voice Work
"I am super… impressed… with you… Jimin… your Judy… reads are… perfect. When can we… work together?! @[email protected]_twt (and thanks @BUSANBOY___TWT for the link!)," he tweeted.
Fans love the new 'Run BTS!' episode
It's safe to say that Episode 109 of Run BTS! quickly became a favorite episode to BTS fans. On social media, ARMY expressed how blown away they were by BTS's talent.
"the way run bts would've been 'watch these idols hilariously learn new things each week' but bts are just naturally good at everything so it became 'watch these idols discover their new talents each week,'" a fan tweeted.
One fan tweeted, "bts genuinely irk me a little…like you're already So Immensely talented at a plethora of things yet now now you're going to add voice acting into your repertoire ?!?!?!"
"the way their voices fit the characters!?!? BIGHIT PLS GIVE US VOICE ACTING BANGTAN IN AN ANIMATION PLS @BTS_twt," wrote a Twitter user.