'The Notebook': One of the Most Romantic Scenes Has a Huge Blooper in It
The Notebook, starring Ryan Gosling and Rachel McAdams, is the perfect film to watch whenever in need of a good sob-session. Everything from the storyline to Allie and Noah's everlasting passion is enough to leave us heartbroken for weeks to come.
Yet in order to ground us back to reality a bit, look no further than the film itself. Because in one of the most romantic scenes in the movie, there is a pretty big blooper that takes us out of the whole thing.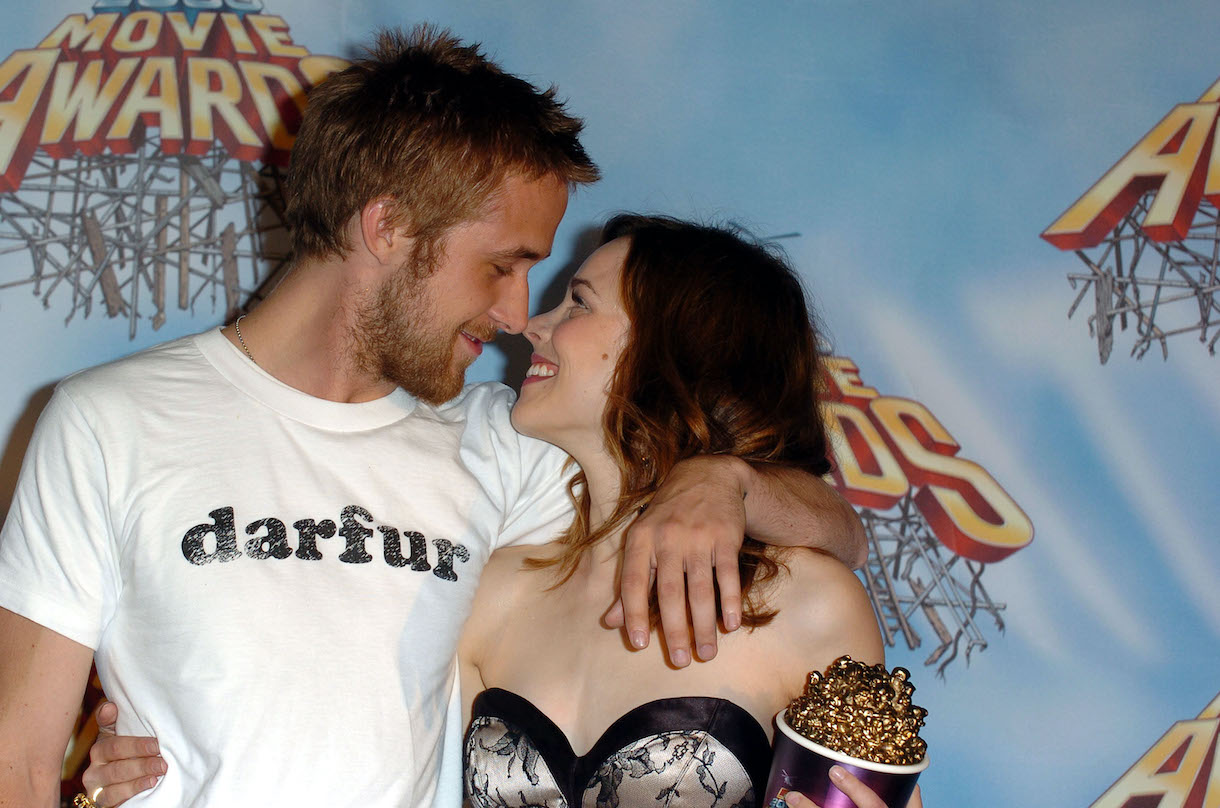 Ryan Gosling almost got Rachel McAdams kicked off the set of 'The Notebook'
Talk about romance! Right??
Believe it or not, there was so much off-screen tension between Gosling and McAdams that he tried to get her kicked off the set. According to director Nick Cassavetes, this incident occurred with 150 other people involved in the scene, so it's fair to assume that it happened during the carnival where Noah first meets Allie.
And just like their characters, Gosling and McAdams failed to get along at first.
"Maybe I'm not supposed to tell this story, but they were really not getting along one day on set. Really not," Cassavetes told VH1. "And Ryan came to me, and there are 150 people standing in this big scene, and he says, 'Nick come here.' And he's doing a scene with Rachel, and he says, 'Would you take her out of here and bring in another actress to read off camera with me?' I said, 'What?' He says, 'I can't. I can't do it with her. I'm just not getting anything from this.'"
But life imitates art because Gosling and McAdams ended up sharing a passionate romance following The Notebook.
The blooper from 'The Notebook' occurs during one of the most romantic scenes
RELATED: Ryan Gosling Says His Relationship With Rachel McAdams Was 'More Romantic' Than 'The Notebook'
While this film is brimming with intimate moments, one of the most memorable is when Noah hangs from the Ferris wheel as he insists Allie goes out with him. While this occurs, you can clearly see Gosling's mic on the back of his shirt… Oops!
Another blooper from the same carnival scene occurs while Allie is playing on the bumper cars with her friend. Instead of her friend calling her by her character's name, she shouts "Rachel!" which is the actress's name. Oof.
'The Notebook' almost didn't get made (until they found Rachel McAdams)
According to a behind-the-scenes video about The Notebook, the movie wouldn't be made unless they found the perfect woman to play Allie.
While director Nick Cassavetes knew that Ryan Gosling was excellent for Noah, if they didn't find a female lead with the perfect chemistry alongside Gosling, there would be no point in the film being made at all.
"We tested 10 actresses with Ryan," said producer Mark Johnson during a behind-the-scenes interview. "Nine of them were very well known. We went around with a video camera and looked for people that were working and interrupted them from their movies, and some of them were really, really great. But when Ms. McAdams came in and read, it was apparent that she was the one."
Thanks to McAdams (as well as Gosling,) the movie is now the highest-grossing Nicholas Sparks film to date.