'The Notebook': Ryan Gosling Explains the Unfair Truth Behind His Breakup With Rachel McAdams
Shortly after filming The Notebook, Ryan Gosling and Rachel McAdams entered a romantic relationship. Just like their characters Allie and Noah, Gosling and McAdams' courtship was filled with passion.
Yet sadly, the couple broke things off after only two years of dating. And according to Gosling, there was an unfair reaction to their split from fans, whom he claims were "mad" at him.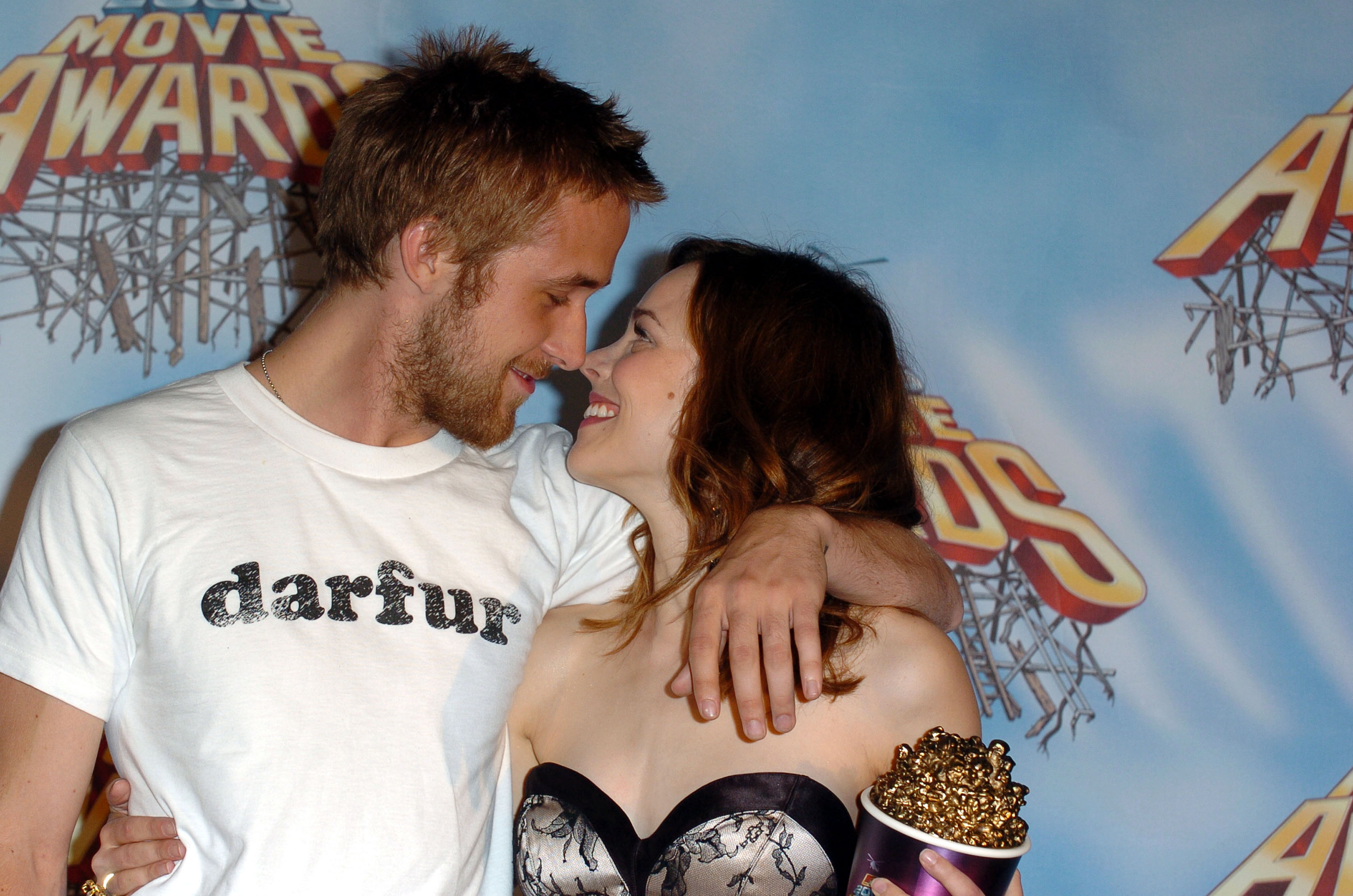 Ryan Gosling and Rachel McAdams dated from 2005-2007
Before entering a romantic relationship, Gosling and McAdams were co-starring in the Nicholas Sparks film, The Notebook. Like the characters they portray in the movie, Gosling and McAdams didn't always get along. In fact, their relationship was so tumultuous behind-the-scenes, that Gosling asked director Nick Cassavetes if they could bring in another girl for the role of Allie.
"Maybe I'm not supposed to tell this story, but they were really not getting along one day on set," Cassavetes told VH1. "Really not. And Ryan came to me, and 150 people are standing in this big scene, and he says, 'Nick come here.' And he's doing a scene with Rachel, and he says, 'Would you take her out of here and bring in another actress to read off camera with me?' I said, 'What?' He says, 'I can't. I can't do it with her. I'm just not getting anything from this.'"
Yet just like the characters they play, they went from bickering all the time to developing a deep passion for one another. As a result, the actors began dating for two years. They even planned on getting married, according to a close source.
But sadly, their relationship ended due to their ever-growing fame.
"When both people are in show business, it's too much show business," Gosling told GQ. "It takes all of the light, so nothing else can grow."
Fans of 'The Notebook' were furious with Ryan Gosling after their breakup
RELATED: 'The Notebook': Britney Spears and Tom Cruise Could Have Starred in the Movie
According to Gosling, there were several downsides to his split with McAdams. Not only was he heartbroken about the breakup, but so were all the die-hard fans of the Nicholas Sparks movie. And according to Gosling, it was "creepy" how entitled people felt to their intimate relationship.
But the worst part of the split was that Gosling had to console fans when he was the one who really needed the consoling.
"Women are mad at me," Gosling said of their split. "A girl came up to me on the street, and she almost smacked me. Like, 'How could you? How could you let a girl like that go?' I feel like I want to give people hugs. They seem so sad. Rachel and I should be the ones getting hugs! Instead, we're consoling everybody else."
Does Ryan Gosling regret his relationship with Rachel McAdams?
Although their relationship ended in heartache, Gosling has no regrets about his short-lived romance with McAdams.
"I mean, God bless The Notebook," Gosling says. "It introduced me to one of the great loves of my life. But people do Rachel and me a disservice by assuming we were anything like the people in that movie. Rachel and my love story is a hell of a lot more romantic than that."