'The Notebook': Ryan Gosling Praised Rachel McAdams' Kissing Skills in the Best Way Possible
Ryan Gosling and Rachel McAdams share one of the most epic on-screen kisses in The Notebook. Their kiss was so memorable in the film, that the actors won "Best Movie Kiss" at the 2005 MTV Movie Awards. But what did Gosling have to say about his lip-locking scene with McAdams?
Get ready to swoon, folks…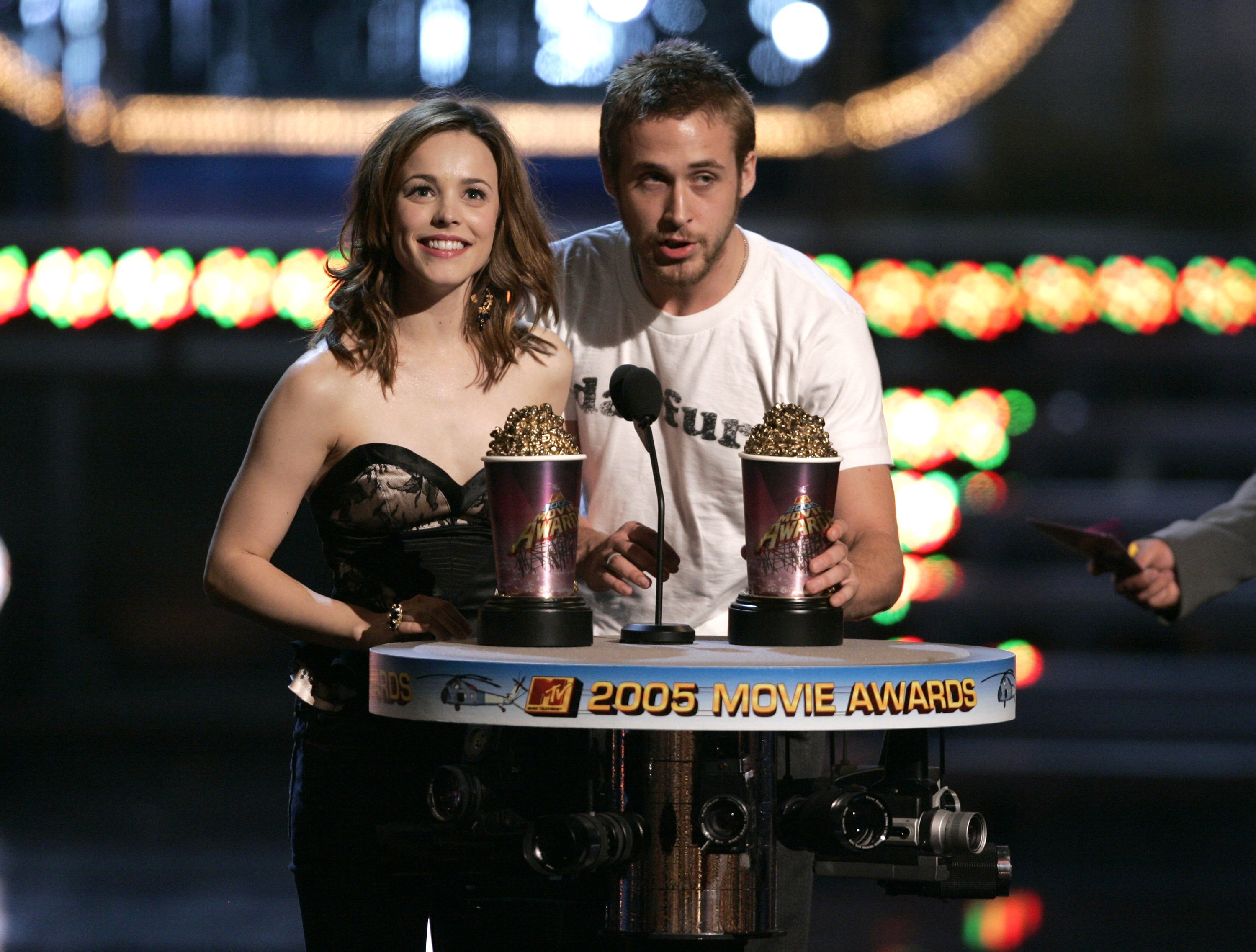 Ryan Gosling and Rachel McAdams had the perfect chemistry to make 'The Notebook'
According to a behind-the-scenes look at the casting process, the movie wasn't going to be made unless they found two actors who had perfect chemistry together. If they didn't, the film would never see the light of day.
But alas, when McAdams came in to audition with Gosling, everything changed.
"We tested 10 actresses with Ryan. Nine of them were very well known," says producer Mark Johnson. "We went around with a video camera and looked for people that were working and interrupted them from their movies, and some of them were really, really, really great. But when Ms. McAdams came in and read, it was apparent that she was the one."
RELATED: 'The Notebook': Ryan Gosling Improvised One of the Most Romantic Lines From the Movie
"It was the best audition experience I've ever had," said McAdams. "And I just walked out of that room, and I was in another world. I just couldn't catch my breath…"
And because their chemistry was so great, it led to some tremendous on-screen kisses that Gosling called "Magic."
Ryan Gosling gushed about his on-screen kiss with Rachel McAdams in 'The Notebook'
Gosling was quick to praise his co-star when he was asked about her kissing skills. He said (according to Stylist,) "You have to be born with a magic mouth. Some have said about Rachel that she's kind of like what Jimi Hendrix was to the guitar."
And what did McAdams say about the kiss?
When she was asked during a press junket whether Gosling was the best kiss she had on-screen, she said, "In my lifetime? So far? It was pretty good, yeah."
And according to director Nick Cassavetes, he believes Gosling and McAdams started dating after the lip-locking scene.
RELATED: Ryan Gosling Says His Relationship With Rachel McAdams Was 'More Romantic' Than 'The Notebook'
"These kids were on each other, and I think that a lot of it was character, but a lot of it was… They wound up together for many years after the movie," he said.
"I don't know if I'm proud of it, but I think it's fantastic that they found each other like that," said Cassavetes. "And I think that was the moment, because they weren't together before that kiss. But they were together after that kiss, so maybe that was one of the deciding moments."
Rachel McAdams and Ryan Gosling were madly in love, just like Allie and Noah
It turns out the two enjoyed kissing each other so much that they went on to date for two years following The Notebook.
And according to Gosling, their relationship was way more romantic than The Notebook.
"God bless The Notebook," he said. "It introduced me to one of the great loves of my life. But people do Rachel and me a disservice by assuming we were anything like the people in that movie. Rachel and my love story is a hell of a lot more romantic than that."