The Notorious B.I.G. Included Real Audio of Oral Sex on 1 of His Songs
The Notorious B.I.G. was known for his braggadocious lyrics and domineering personality. The Brooklyn-bred rapper became the face of New York rap in the mid-1990s with a brash and unique approach to hip-hop, and often rapped about explicit sex acts — much to his mother's dismay.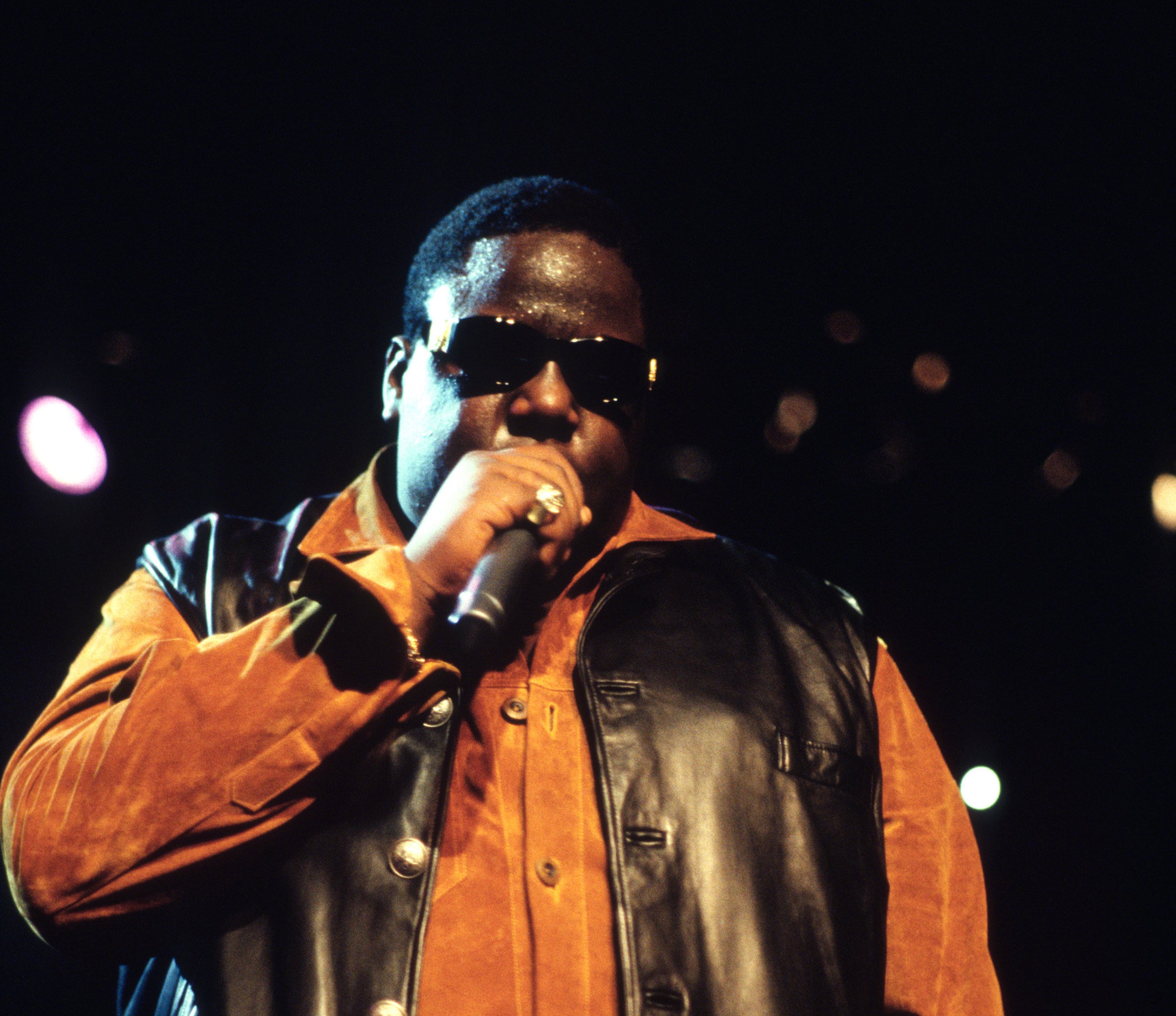 The Notorious B.I.G.'s 'Ready to Die' album had hit songs
The rapper formerly known as Biggie Smalls released his debut album Ready to Die in 1994. In the early '90s, West Coast rap had begun to dominate the hip-hop scene, with artists such as Snoop Dogg and Tupac Shakur taking the spotlight off the genre's birthplace of New York.
Ready to Die made Biggie Smalls — who had officially changed his name to The Notorious B.I.G. due to legal reasons — the hottest new rapper on the block. With hit singles including "Juicy," "Big Poppa," and "Gimme the Loot," Biggie revitalized New York hip-hop at a time when it desperately needed it. And in the mid-1990s, he would become the face of the East Coast vs. West Coast hip-hop feud along with his onetime friend, Tupac Shakur.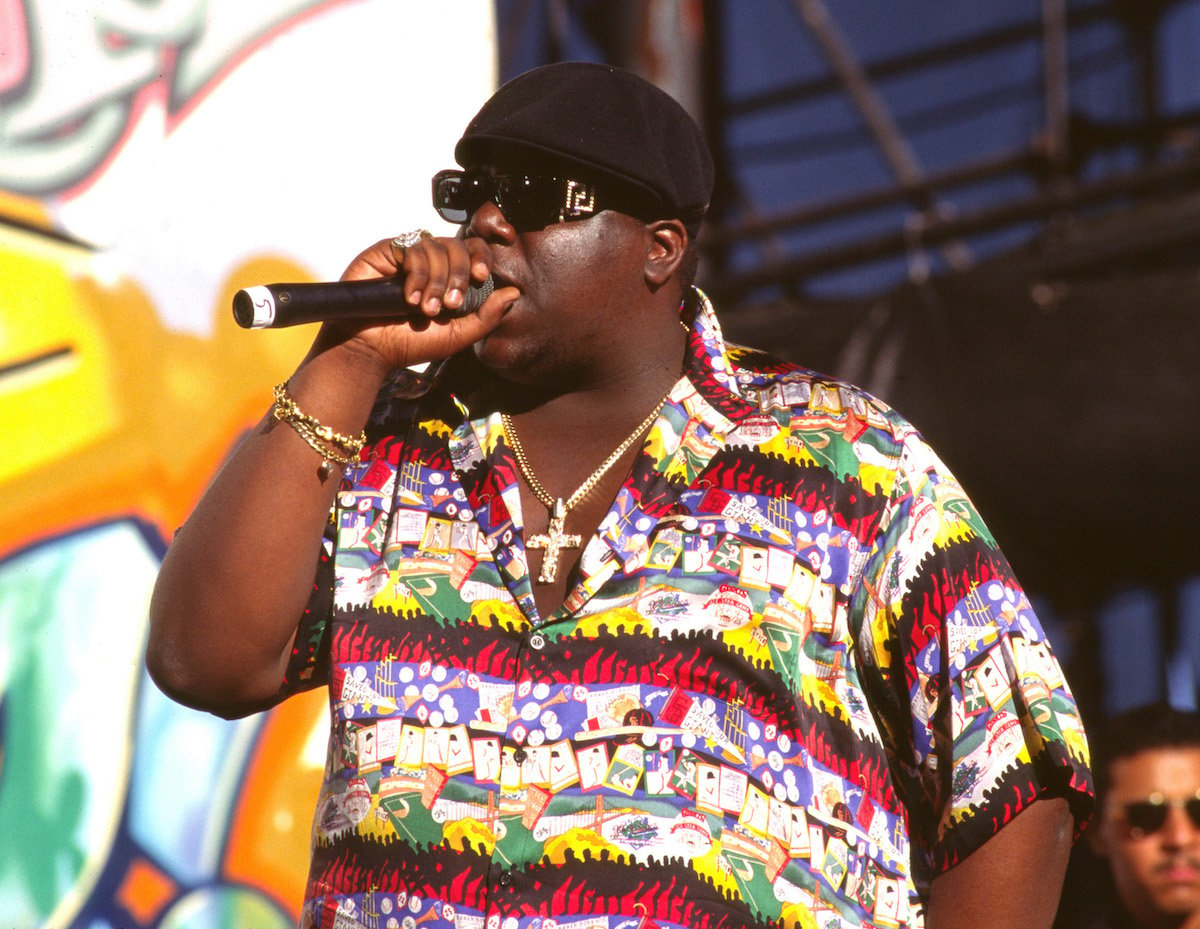 Biggie included sounds of oral sex on 1 of the songs
One of the tracks on the Ready to Die album was "Respect," which was produced in part by Sean "Puffy" Combs, a.k.a. P. Diddy. Diddy discovered Biggie in 1993 when he was a talent recruiter at Uptown Records named Puff Daddy, and he worked to make Biggie a star.
The last minute of "Respect" features a spoken skit between Biggie and an unnamed woman. Biggie tries to convince her to do something she doesn't want to do, and eventually, the talking gives way to sounds of slurping.
In a 2009 interview with HuffPost, Diddy admitted that Biggie really was receiving fellatio in the studio session where "Respect" was recorded. "Yeah," he said, confirming that the legendary rapper was actually receiving oral sex on the track. "These are questions that nobody's ever asked, and I think Big would be alright with it."
Biggie was married to Faith Evans and cheating with Lil' Kim
Biggie married Faith Evans in 1994 and they remained married until his death three years later. But throughout their relationship, Biggie was known to have cheated with several women, not the least of which were up-and-coming rappers Lil' Kim and Charli Baltimore.
The woman who pleasured Biggie on "Respect" was another unnamed woman whom Diddy brought in to "help." "[The 'Respect' skit was] a joint that I just wanted to make authentic," he admitted to HuffPost. "So I had a friend of mine who, you know, made sure my friend [Biggie] was 'alright.' And they became friends!"
He went on to describe the atmosphere in the studio at the time, with two young men on the road to hip-hop stardom. "It was just some young, reckless rockstar-type stuff," he confessed. "It was almost like Mötley Crüe — they probably had people around like that!"