The Obi-Wan Kenobi Series Is Perfectly Fine, According To Ewan McGregor
Star Wars fans are in a precarious situation, which seems to happen often. With the major successes of The Mandalorian and the upcoming final season for The Clone Wars, Disney+ series seem to be a haven for the franchise. That is, until a report came out about the Untitled Obi-Wan Kenobi series that suggested the production was on hold. Several reputable sources reported on the hold, citing problems with the scripts, and the internet went crazy with worry. However, Obi-Wan himself is here to assure fans that those reports were a bit on the "dramatic" end of the truth.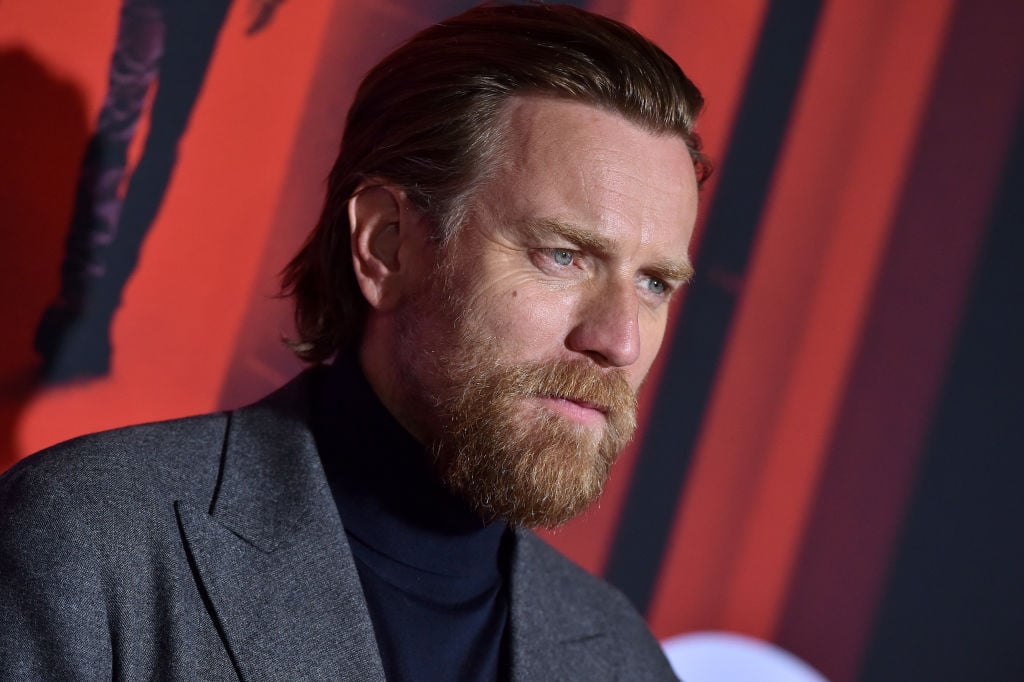 Ewan McGregor is here to assure his fans
Associated Press shared a video on Jan. 24 from a Birds of Prey event the day before, where McGregor shares some insight into the hoopla around the project, confirming that it is still happening. "It's not been put on hold. It's just been pushed back a little bit. Just for scripts," he said. "And the scrips are excellent. They just want them to be better. And we just pushed them back." 
He also hinted that he was aware of the rumors and reports online. "It's very dramatic, it would seem, online," he said with a bit of a laugh. "There's all kinds of shi*t online about it. But it's only just slid back a bit. But we're still shooting it. I think it'll still be aired when it meant to be. I'm really excited about it. It'll be fun to play again." Obi-Wan Kenobi fans can take a little breather, for now.
The original reports said the series was on hold
Formerly, The Hollywood Reporter, Collider, and Deadline all reported on Jan. 23 that the Obi-Wan series was stalled. The Hollywood Reporter wrote that two scripts had been written, but the "story became an issue and that the entire package has been jettisoned." They also said their sources report moving the series from six episodes to just four.
Deadline wrote that the original writer, Hossein Amini, isn't attached to the project anymore, either, at least not in a writing capacity. And Collider reported that the crew working at Pinewood Studios was "sent home." Sources say that the script looked a little too much like The Mandalorian, with Kenobi looking out for a young Luke Skywalker. 
McGregor told Men's Journal in October that filming was supposed to start this summer, so his comments to the Associated Press seem to be accurate in regards to things still being on schedule. 
What is the Obi-Wan series supposed to be about?
Even though reputable sources suggest the production of the Untitled Obi-Wan Kenobi series is indefinitely on hold or that the writers are reworking the scripts, McGregor's words are reassuring. Even though the plot of the series might be revised, McGregor told Men's Journal in October that the show is set eight years after Revenge of the Sith. As you can imagine, the trauma around Order 66 and the Jedi Purge is still haunting Obi-Wan at this point. 
"It will be interesting to take a character we know in a way and show him—Well, his arc will be quite interesting, I think, dealing with the fact that all the Jedi were slaughtered with the end of Episode III," McGregor said. "It's quite something to get over."
Casting rumors include a young Luke and Leia, and possibly Jar Jar Binks. There's a lot of nostalgia that's attached to this series, and it will be a great way to bridge the gap between Episode III and Episode IV: A New Hope, which is the next time viewers see Obi-Wan in live-action form. Time will tell if all these reports had some truth to them, though.