'The O.C.' Star Rachel Bilson Recalls Real-Life Love Triangle Between Her and Samaire Armstrong Over Adam Brody
There was no shortage of romantic drama on The O.C. And it turns out, there was some off-screen drama, too. Rachel Bilson, who played Summer Roberts on the hit teen series, which aired from 2003 to 2007, recently recalled the real-life love triangle that played out on set between herself, her then-boyfriend Adam Brody, and their co-star Samaire Armstrong. 
Rachel Bilson got jealous watching this scene in 'The O.C.' Season 1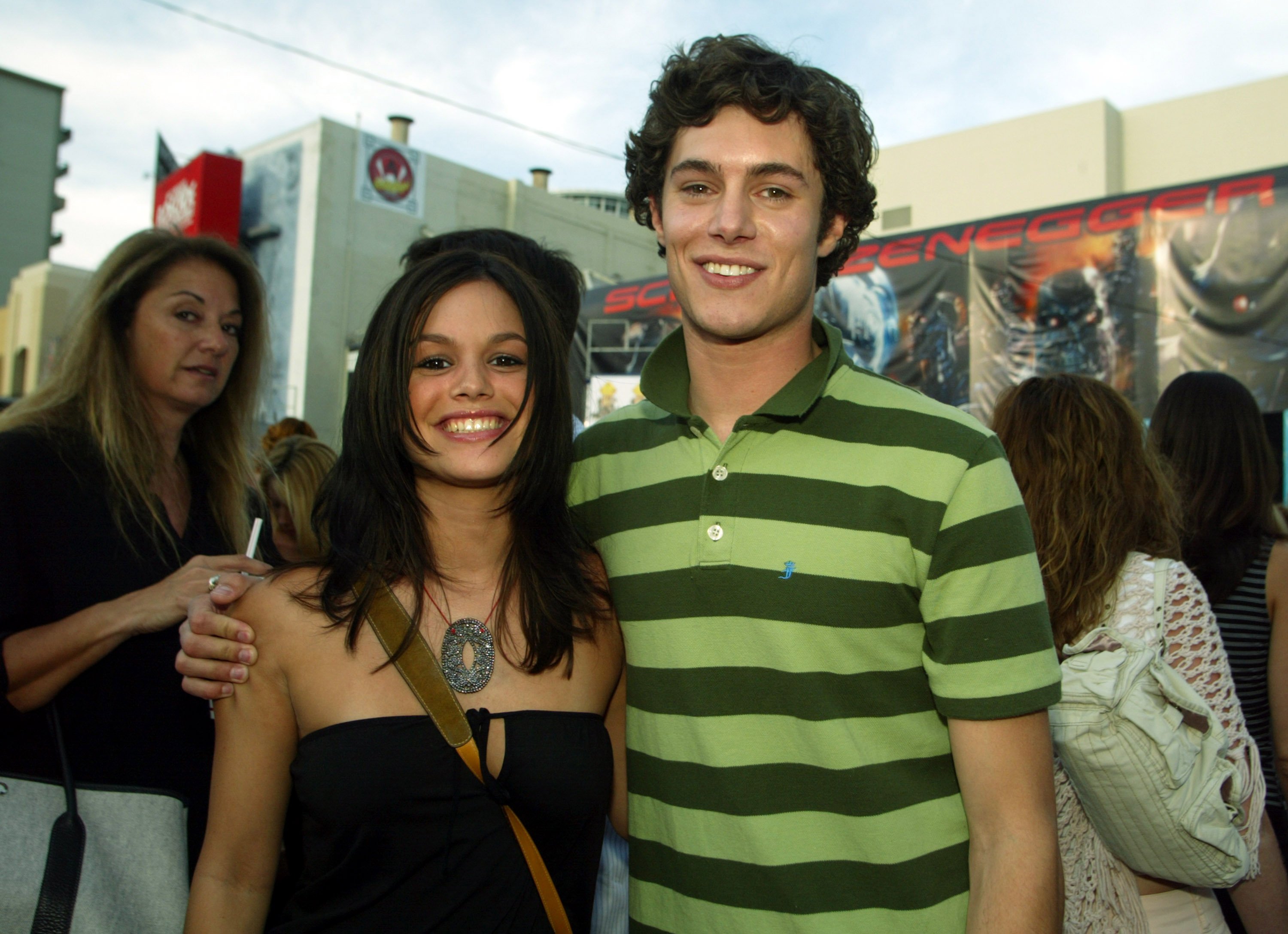 RELATED: 'The O.C.': Rachel Bilson Isn't Rooting for Seth Cohen and Summer Roberts to Be Together
On The O.C., Brody, 41, played the nerdy geek Seth Cohen, who had a huge crush on the bubbly, popular Summer. Initially, Summer wasn't interested in Seth, but the two eventually ended up together — but not before Seth had a short-lived romance with Anna Stern (Armstrong) in season 1. 
Off-screen, Brody and Bilson had struck up a real-life romance, so having to watch him make out with another person was a bit awkward. Even nearly two decades later, Bilson still bristled a bit when she watched her then-boyfriend lock lips with another woman on screen.
"When Seth is in the bedroom with Anna and she goes to kiss him, I see Samaire, like, slip tongue!" Bilson recalled during the July 6 episode of the Welcome to the OC, Bitches podcast, which she co-hosts with co-star Melinda Clarke. 
"I'm watching it and she slipped the tongue and I get transported back to 18 years ago and I get a little jealous! And I'm like, 'Um, what are you doing slipping tongue in his mouth?'"
Rachel Bilson says there was a 'real-life triangle' between 'The O.C.' cast members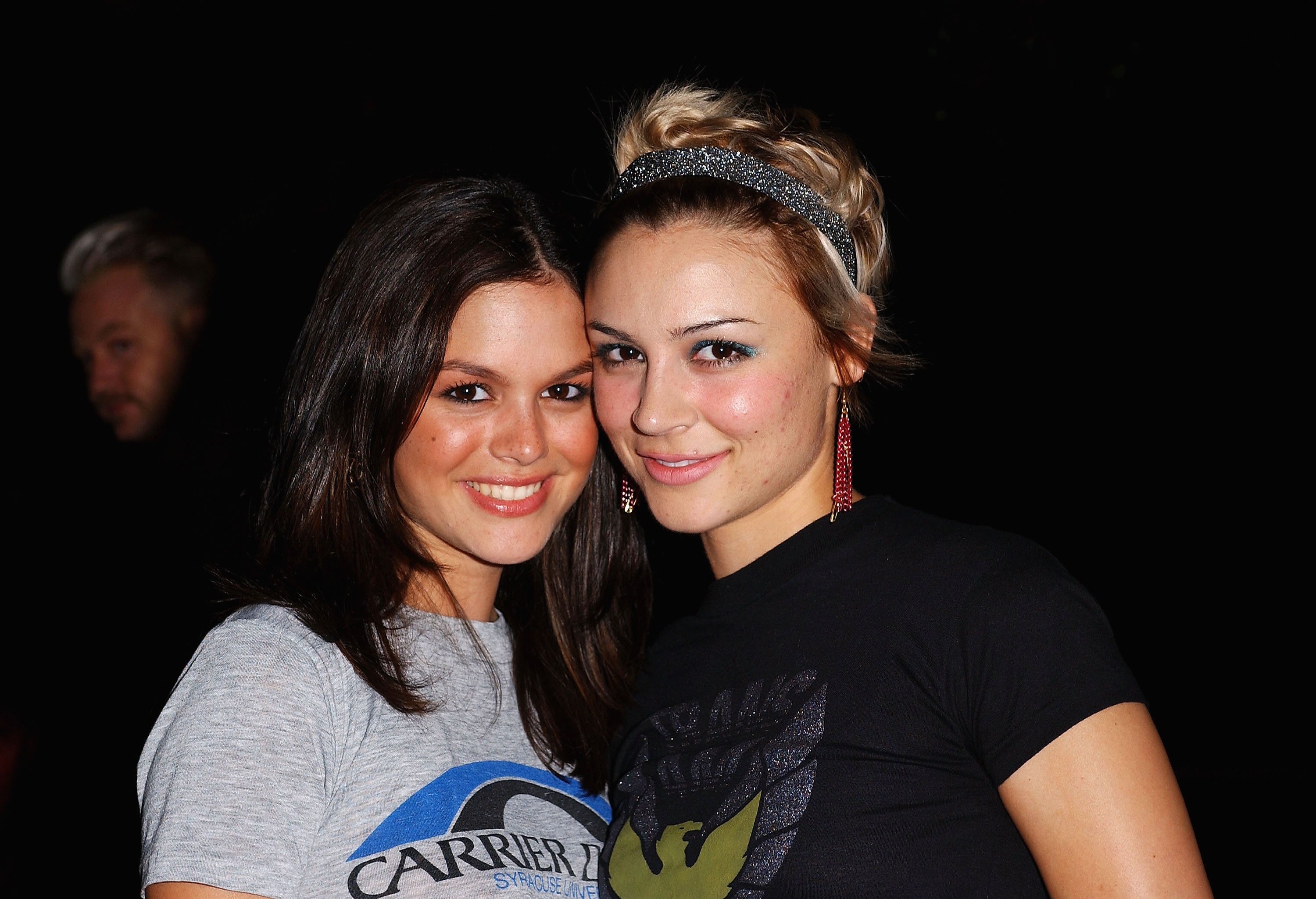 Bilson said she had a good reason for being jealous of her co-star's move. Armstrong apparently had a thing for Brody, which caused a little bit of tension on set.  
"It was like the real-life triangle playing out as I'm watching it," Bilson recalled on the podcast. "I saw the tongue and I was like, 'There's no tongue in television!'"
"I feel like it definitely played out a little bit in real life for a minute," she added. "Not really, really, but I remember the tension with Samaire and I, a little bit. Cause it was just this triangle or whatever."
Rachel Bilson and Adam Brody dated for several years 
RELATED: 'The O.C.' Creator 'Hated' Adam Brody's Audition for the Role of Seth Cohen
While their O.C. characters got a happily ever after, tying the knot in the series finale, things didn't work out in real life for Brody and Bilson. The pair dated for several years before ending their relationship in 2006. But it was apparently an amicable breakup, with Bilson even sharing a cute photo of the two reuniting at the airport in 2019. 
"Ran into my ol buddy from jfk to lax," Bilson captioned the Instagram photo. She also added the hashtag #californiaherewecome, a reference to The O.C.'s theme song "California" by Phantom Planet. 
All four seasons of The O.C. are currently streaming on HBO Max.
Check out Showbiz Cheat Sheet on Facebook!