'The Office': 1 Dangerous Stunt Was Filmed in Just a Single Take
From Toby hopping a fence to Kevin spilling his infamous chili, there are some truly hilarious stunts within The Office. As the show features quite a bit of physical comedy, the stunts help escalate already hilarious situations into laugh-out-loud experiences. Of course, some stunts are much more involved and elaborate than others and require careful planning to get just right.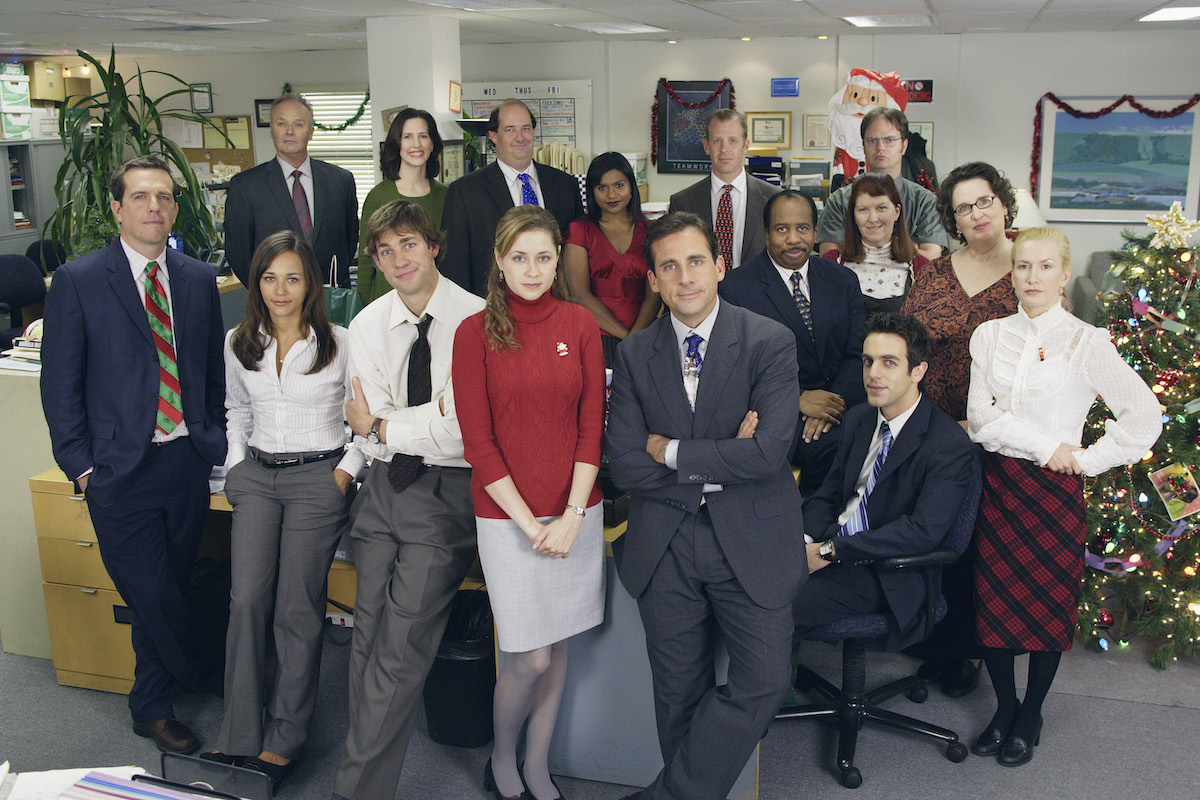 Meredith Palmer's character did many stunts throughout the nine seasons of 'The Office'
Many of the intense stunts on The Office involved Meredith Palmer. Whether she was being hit with Michael's car or being trapped in a garbage bag with a bat, the character was frequently in danger. Fans may recall that in the "Moroccan Christmas" episode, Meredith even managed to set her hair on fire thanks to her alcoholic tendencies. Fortunately, Dwight was able to extinguish the flames before things got too out of control.
A stunt double was used for the scene when Meredith set her hair on fire
But just how did The Office manage to pull off such an intricate stunt? In an interview with Office Tally, Justin Spitzer (who wrote for the show) got candid about how it was accomplished. The writer revealed that a stunt double was utilized so as not to endanger Kate Flannery, who played Meredith.
RELATED: 'The Office' Writer Reveals The Hilarious Reason Angela Pursued Charles
"Kate Flannery has done a number of her own stunts, but this is one that was way too dangerous," Spitzer revealed. "Although knowing Kate, I wouldn't be surprised if she would have gladly stepped in had we given her the option of doing it herself." Continuing on, The Office writer explained how they managed to execute the stunt.
How was the dangerous stunt filmed?
"A stunt woman was wearing a version of Meredith's costume that had been flame retarded," Spitzer began, listing the key ingredients for the stunt. "A flesh-colored mask over the side of her face that would be flamed, and I'm pretty sure some Vaseline over the other side of her face." Continuing on, Spitzer shared that the hair and makeup department on The Office had multiple wigs ready to set ablaze.
RELATED: 'The Office': Steve Carell Really Tore Up His Knees and Elbows in 1 Episode
Because the stunt was so intricate, The Office crew assumed that the stunt double needed multiple takes to nail it. However, the stunt was executed well in just one take. "We had three wigs made to look like Kate's hair, with part of each ready to go up in flames and the rest of it similarly flameproof," Spitzer shared. "And then, just like the desk in the cold open, the first take worked great and we didn't need the rest."
Kate Flannery got hit multiple times while filming a stunt for 'The Office'
It's pretty impressive that such an intense stunt was filmed in just one take. The same can't be said for another one of Meridith's stunts. In "Night Out", Meredith accidentally gets hit in the face with a football by an overzealous Pam. Flannery actually insisted on doing the stunt herself while her double watched from afar. She took a football to the face a whopping 14 times. Clearly, Flannery wasn't one to shy away from stunts. However, it's probably best that she left getting lit on fire to a professional.