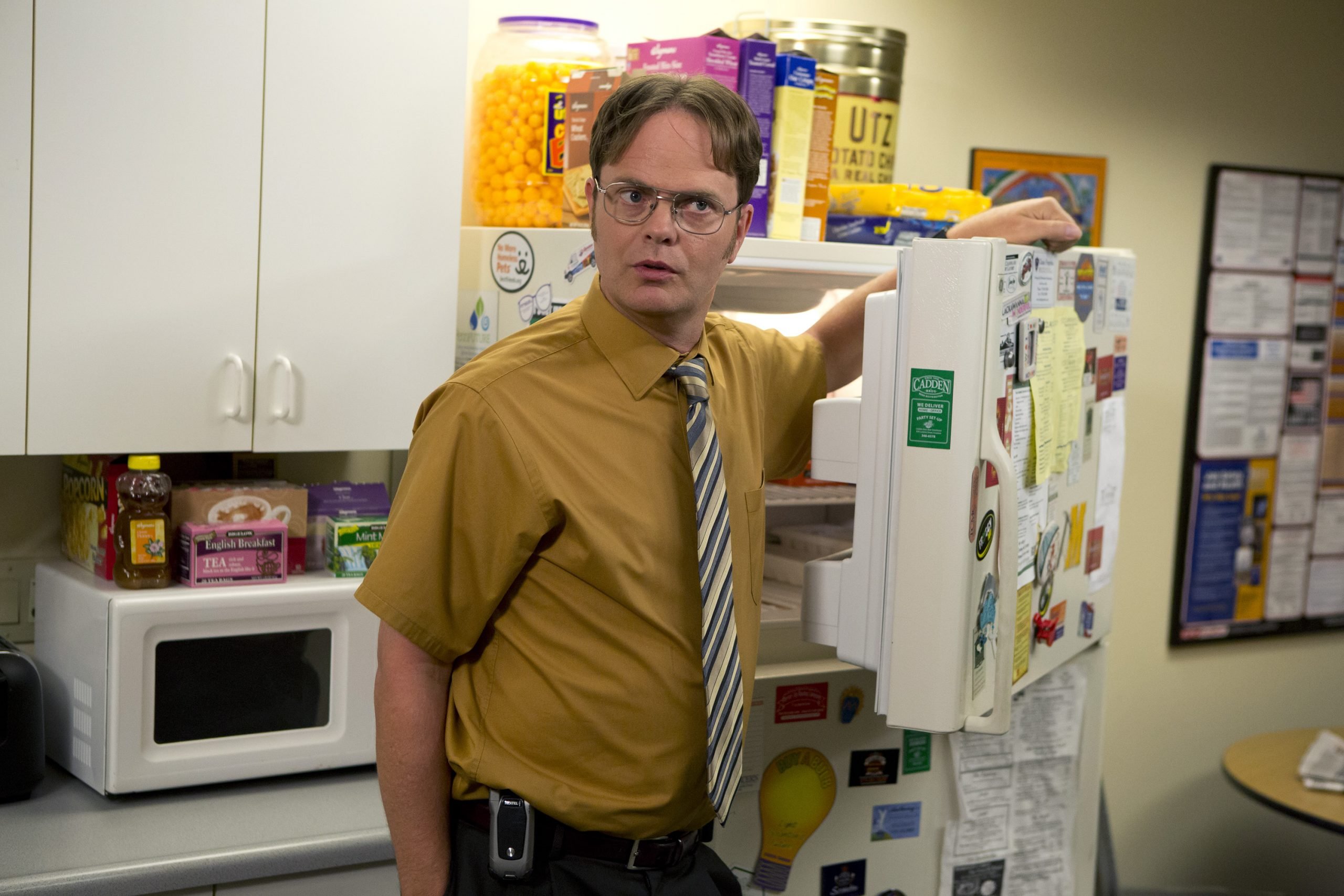 'The Office': 1 Emotional Moment Defines the Show for Rainn Wilson
Find out which Dwight Schrute scene defines 'The Office' for actor Rainn Wilson — it involves John Krasinski as Jim Halpert.
Fans of The Office have their own opinions about the defining moment of the series. For some people, it's when Jim Halpert (John Krasinski) finally asks Pam Beesly (Jenna Fischer) out on a date. For others, it's the uncomfortable moment that is the episode "Scott's Tots." But for Rainn Wilson, one subtle, emotional moment defines The Office.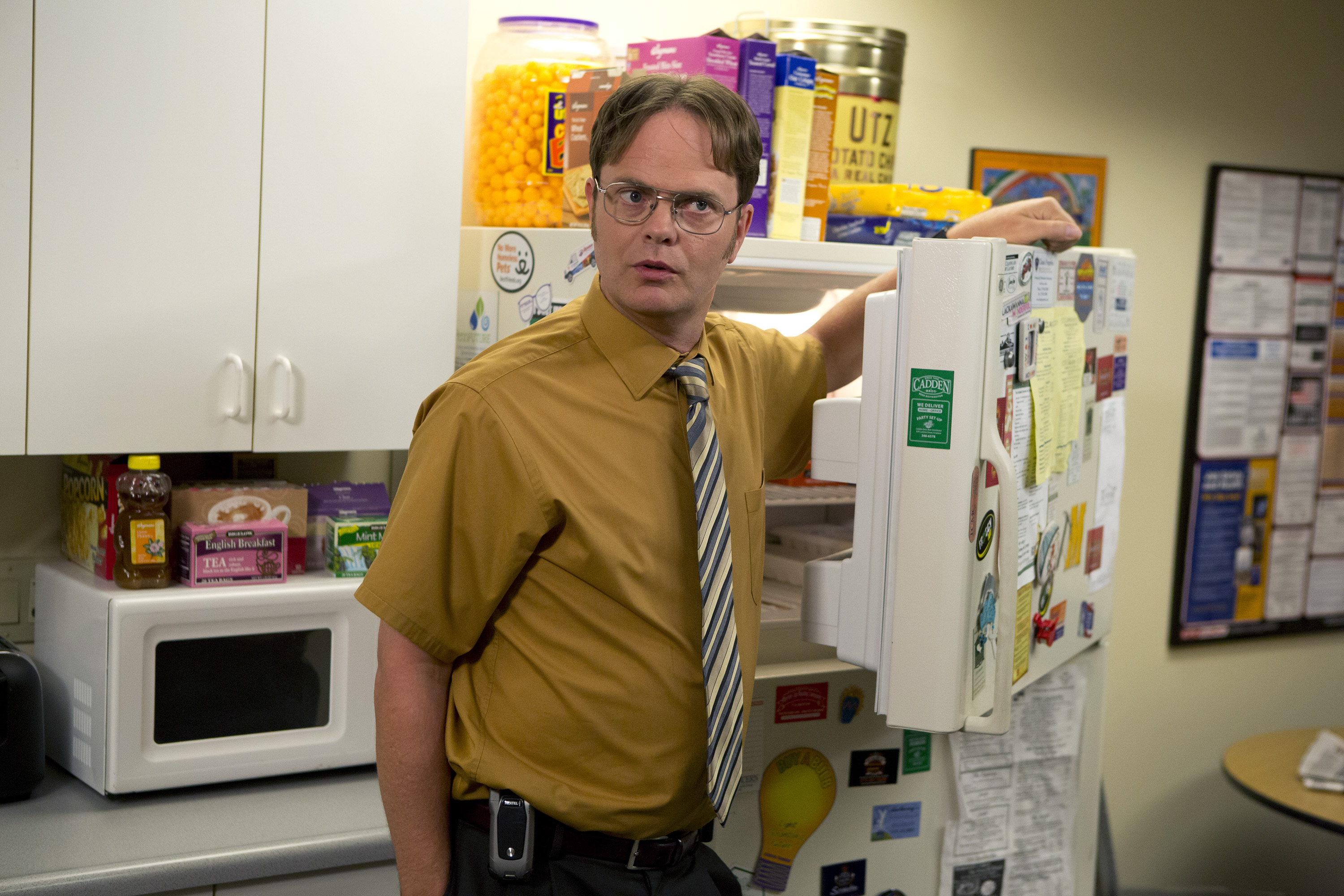 'The Office' is a show about finding the 'beauty in ordinary things' 
During an episode of Baumgartner's first podcast, An Oral History of The Office, he explains Greg Daniels' idea of "truth and beauty" and how those aspects are portrayed throughout the show. The Office writer and producer Mike Schur says Daniels used mantras to follow those principles. "The number 1 most repeated one was 'truth and beauty,'" he tells Baumgartner. 
"[Greg] gave us an analogy for what the show was in the first season," Schur says, continuing:
Imagine a completely paved parking lot in an office park, it stretching as far as you can see. And you're walking across it and it's a hot day… and then you look down and there's a crack in the asphalt and there's a single little dandelion growing through the crack. That's what the show is — finding that tiny little tiny glimmer of truth and beauty and happiness in an aggressively un-beautiful landscape.
"Greg would tell them everything should be true, it should feel real, ordinary," Baumgartner adds. Woven into that truth was finding the beauty in ordinary things, like Dunder Mifflin's Scranton branch. 
Rainn Wilson's defining moment of 'The Office' involves John Krasinski
"At it's best, I think The Office was Chekhovian in a sense where there was a beauty found in ordinary things," Wilson tells Baumgartner an episode of The Office Deep Dive, citing Anton Chekov's many theater works. One of the show's many Chekovian moments took place in the episode "Money." 
As Wilson remembers it, Dwight is in the stairwell, heartbroken over Angela (Angela Kinsey). Jim sees Dwight hurting and, having been in that position before, consoles him.
"Jim gives Dwight some really heartfelt advice and…slips away," Wilson explains. In the spy shot, Dwight is seen reaching for Jim as if he were going to put his arm around him. 
"It would have been their first hug ever and Jim's not there," Wilson adds. A heartbreaking moment, yes. But a necessary one.
"If Jim hadn't left and Dwight put his arm around him, they might have bonded in a way that wouldn't have allowed the show to go on," adds Wilson. In his opinion, Jim and Dwight's nemesis was part of the show's appeal. But that moment highlights the "beauty in ordinary things," like a nemesis. 
'The Office' cast relive the series on Brian Baumgartner's podcasts
Baumgartner is pulling back the curtain on The Office with showrunners, cast, and crew on his two podcasts: An Oral History of The Office and The Office Deep Dive. From the cast's favorite moments to details about filming and stories from behind-the-scenes, the cast of The Office are taking listeners on a journey to find out what makes the show appealing to an entirely new generation of fans.
New episodes of The Office Deep Dive are released every Tuesday. Plus, the entire catalog of An Oral History of The Office is available wherever you stream podcasts.