'The Office': 1 Prop Featured a Phone Number That Is Now a Sex Hotline
Fans of The Office can appreciate the details in the props spotted in the background or those that are seen for a fleeting moment on the show. During the episode "Women's Appreciation," a flyer included a phone number that fans could actually call. The number now, however, is a sex hotline.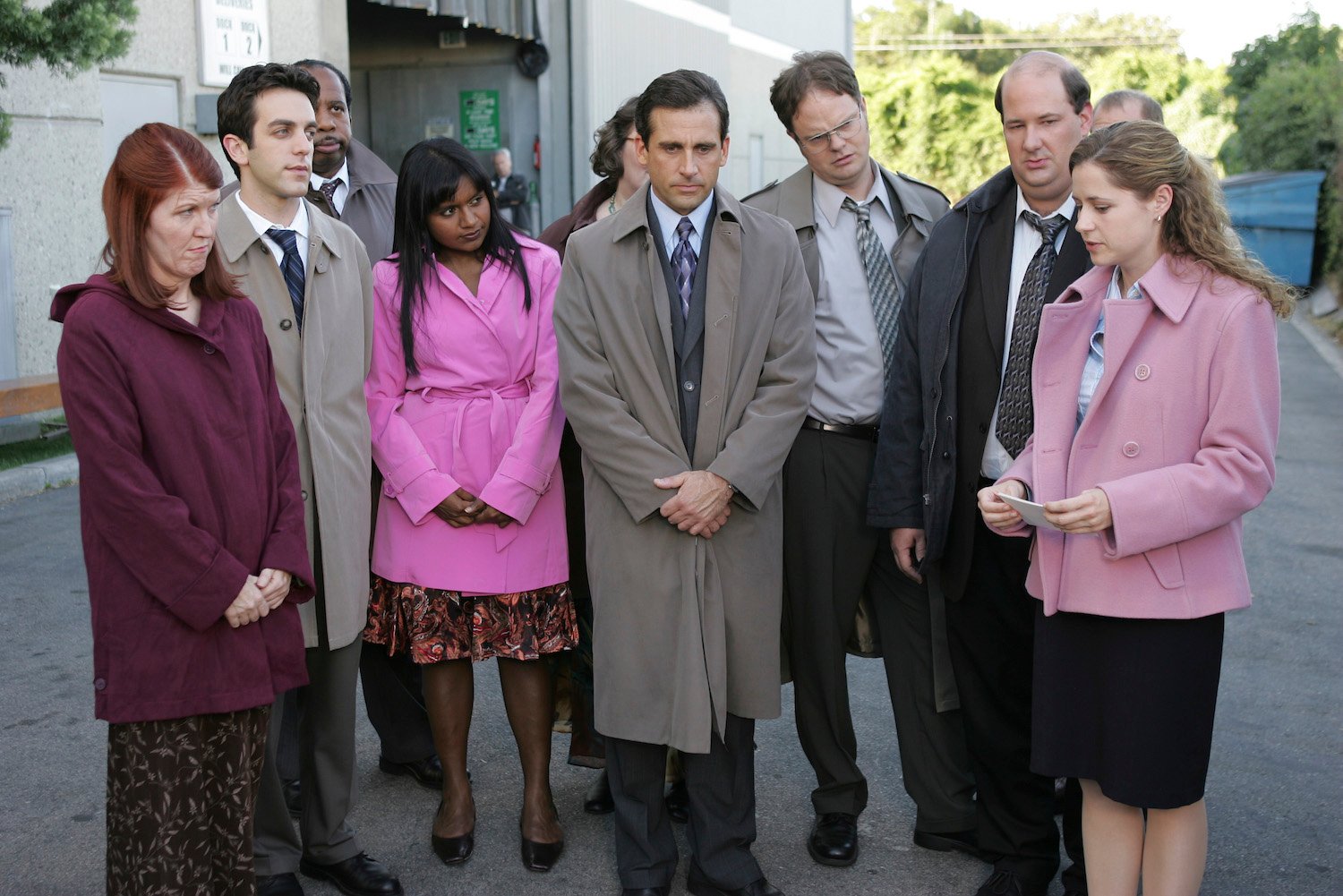 1 'The Office' prop featured a phone number fans could call
During the season 3 episode "Women's Appreciation," Phyllis is flashed by a man in the office's parking lot. Dwight hopes to find the flasher and has Pam create a sketch based on Phyllis' description. The sketch is printed with a phone number to contact Dwight Schrute with any information.
Viewers who called the number after the episode got a treat: a message from Dwight.
"You have reached Dwight K. Schrute, Commander of the Lackawanna County Anti-Flashing Task Force and Assistant Regional Manager of Dunder Mifflin," he said in the message. "If you have any information leading to the capture and/or castration of this pervert, press 1. If this is the flasher, [adopting the tone of a therapist] let's talk. You need a friend right now, and I can help you. Just tell me where you want to meet, and I promise to help you with whatever it is that you need. [normal voice] Thank you and have a nice day."
"Oh, and if you are inquiring about any of our paper products and would like a catalog, please press 2," the message continued. "Finally, if anyone (not the flasher) is interested in a kick-ass 1985 maroon Firebird, I could be persuaded to sell mine. Please press 1 for that, too."
The phone number is now a sex chat phone number
During the Feb. 10 Office Ladies podcast, hosts Jenna Fischer and Angela Kinsey answered fan questions about season 3 episodes and one fan pointed out that the number on the flyer is no longer associated with The Office.
"You might remember that in 'Women's Appreciation' Phyllis gets flashed in the parking lot, and this leads Dwight to setting up a hotline to find the predator," Fischer explained. "He holds up a flyer in the episode and it has a phone number very clearly printed on it. And when the episode aired, we shared that if you call that number, you heard a voicemail from Dwight."
"Well, apparently the phone number on that flyer is now, wait for it — a sex hotline," she added.
The hosts called the number during the podcast. "Welcome to America's hottest talk line. Guys, hot ladies are waiting to talk to you, press one now. Ladies to talk to …," a sultry voice said.
Fischer and Kinsey cut off the recording before things got too steamy, leaving Fischer with a question.
"That voice is often used when women are being flirtatious and coy. Men, do you like that voice?," she asked. "Does that voice turn you on? 'Hi, what is up right now? What is up right now is what I want to know. Are you up right now?' I mean, is that getting you there?"
"That voice gets you there? Sorry lady on sex hotline, but I feel like she's putting on, like, sexy voice," Fischer added.