'The Office': 2 Former Disney Stars Turned Down a Cameo in Season 5
Throughout the show's run, The Office has featured numerous guest stars. Some fan favorites include Will Ferrell, Jim Carrey, Idris Elba, and more. While making an appearance on the show might be a fun opportunity, two former Disney stars turned down a cameo in the popular comedy sitcom.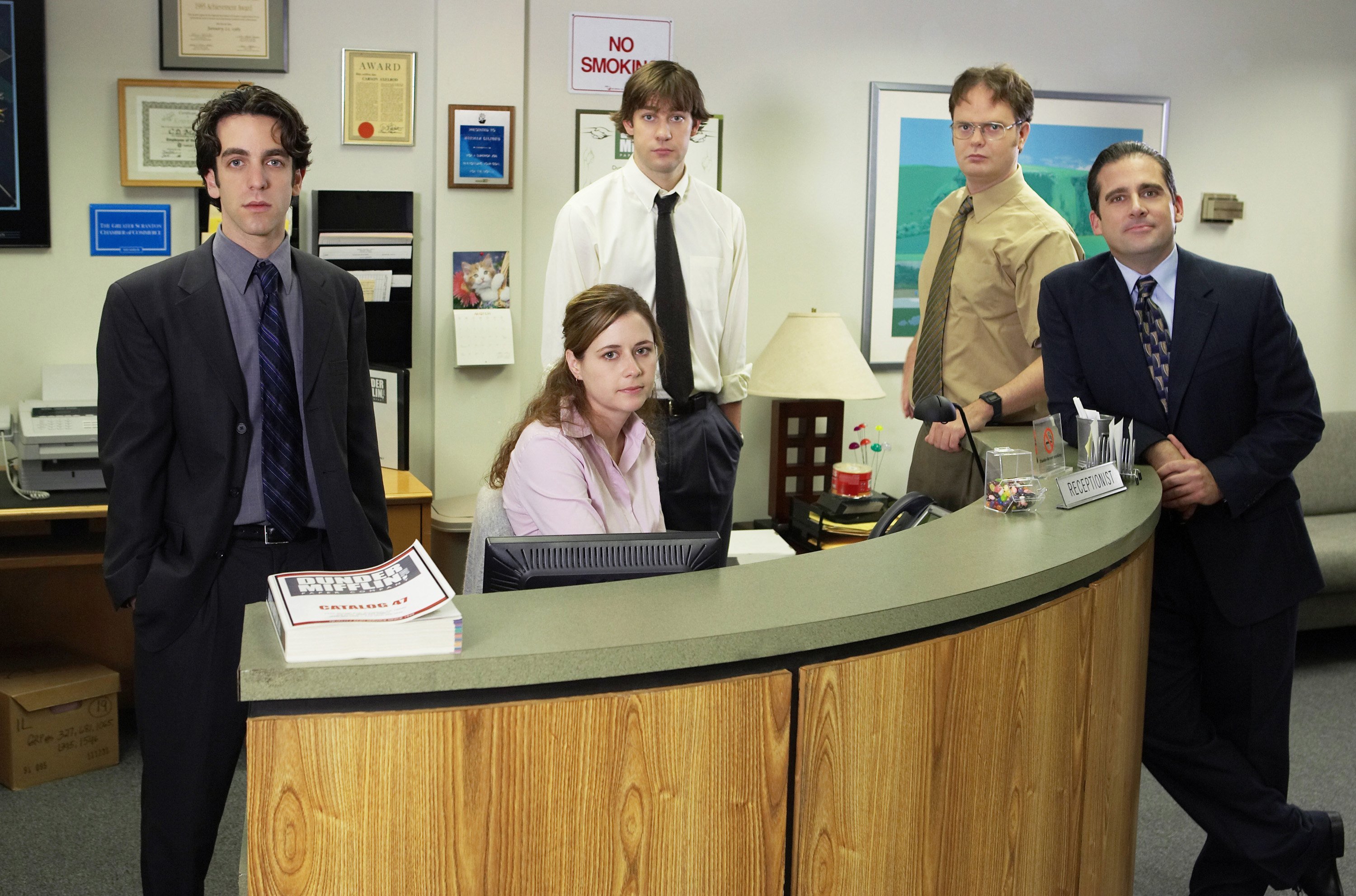 'Stress Relief' featured famous Hollywood actors
In a recent episode of "The Office Ladies" podcast, former co-stars Jenna Fischer and Angela Kinsey talked about the Season 5 episode titled "Stress Relief." Aside from the iconic fire drill scene and the hilarious CPR segment, the episode also featured famous Hollywood guest stars Jessica Alba, Jack Black, and Cloris Leachman.
While in the break room, Pam, Jim (John Krasinski), and Andy (Ed Helms) watched a film called Mrs. Albert Hannaday. The fictional movie showed Sophie (Alba) introducing her boyfriend Sam (Black) to her grandmother Lily (Leachman). At first, there is a strange connection between Sam and Lily. Then, the two formed a romantic relationship. However, the film ends with Lily kissing a younger man, breaking Sam's heart.
Zac Efron and Corbin Bleu turned down a cameo in 'The Office'
Nate Federman, a writer's assistant on The Office, played the young man kissing Lily in the film. However, there was another actor slated to play the role. During the podcast episode, Kinsey and Fischer contacted Federman to find out how he got the part. He revealed that High School Musical stars Zac Efron and Corbin Bleu were considered for the role. But, they turned down the offer. 
"Originally, my part was supposed to be for Zac Efron, and there were actual lines, but he turned it down, and so did Corbin Bleu and Christopher Mintz-Plasse. The day before it was supposed to shoot, they hadn't cast it, and all the lines had been cut. And they really just needed somebody who was young-looking to make out with Cloris Leachman," he explained. "They didn't have to be handsome or famous. So enter me."
Federman says he's 'grateful' for the opportunity on set
Federman explained the directors' Paul Lieberstein, and Jeff Blitz approached him about the part. Although he had little acting experience, Federman was eager to take the role. "The last time I performed was in fifth grade," he explained. "But I was really excited to earn five hundred bucks and residuals. So I said, 'Sure, I'll do it.'"
The writer's assistant revealed that he was "terrified" to play the part on camera. "It was working with all these incredible actors and actresses who actually knew what they were doing, and I just didn't want to screw things up for everybody," he continued. "So I went home that night, and I told my girlfriend, now my wife, about what I was going to have to do. And I was really scared."
Lastly, Federman shared that he was thankful for the opportunity. "I'm incredibly grateful that my five seconds of fame were spent with an absolute legend like Cloris Leachman. And it's something that I always get a kick out of when I get to tell people," he added.
All nine seasons of The Office are streaming now on Peacock.