'The Office': Actor Calls Out Notorious Fan-Fave Episode for Being Racist
Few American shows of the 21st-century have the lasting legacy that The Office has both on its fans and the comedy world, in general. While the show is a remake of a popular Ricky Gervais series on The BBC, the American version built a brand of its own. One thing that the show borrowed, however, was the crass nature of some of its humor. Much of this is self-referential, but as one actress from the show suggested, other times, it crossed the line.
'The Office' pushed limits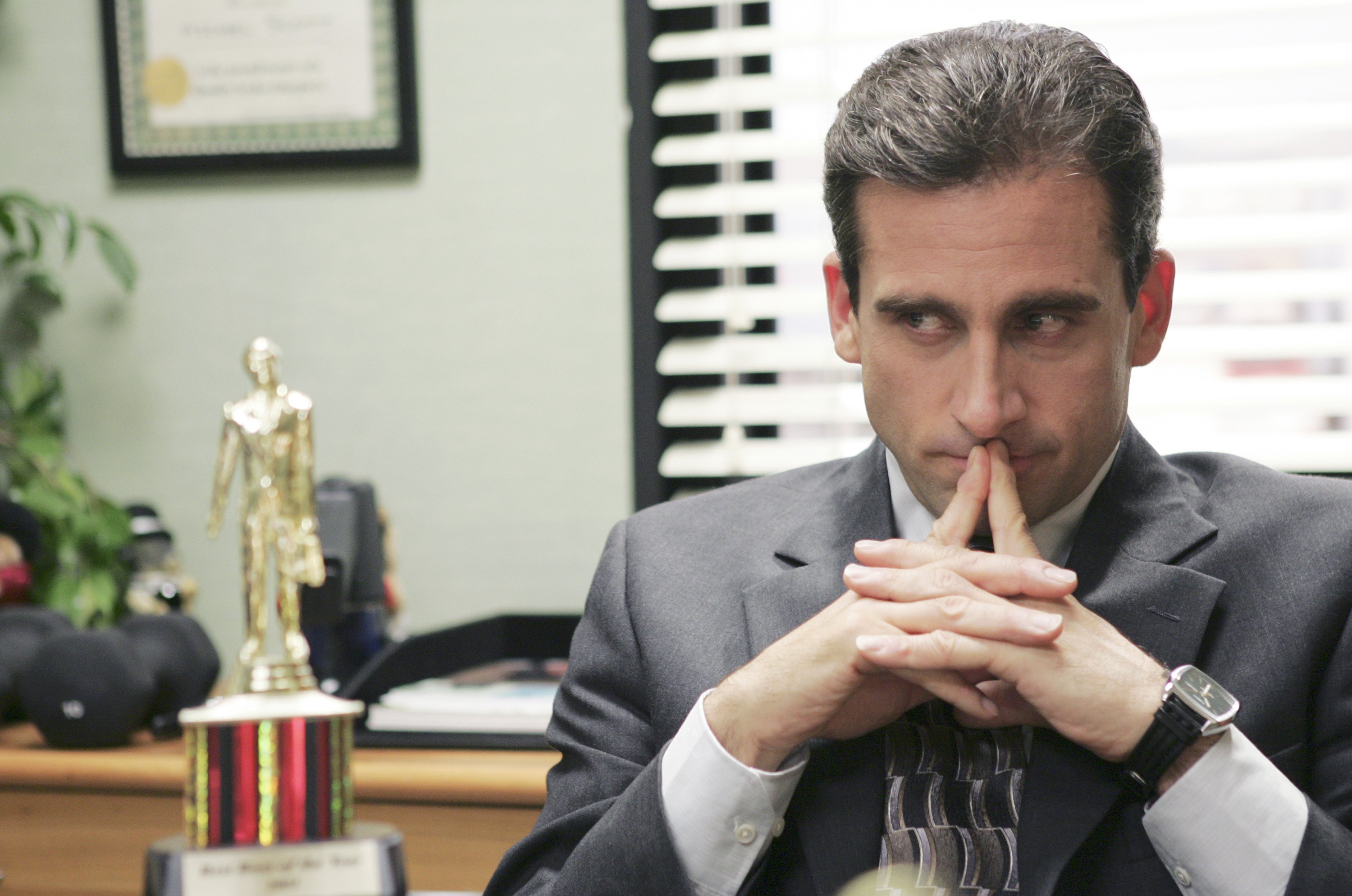 From the first episode of the massive hit, people know that Steve Carell's Michael Scott was prone to say the exact wrong thing at the exact wrong time. A character in the mold of not only Gervais's David Brent, but Archie Bunker, Al Bundy, and other foul-mouthed men of television's past, Michael was both lovable and detestable. It was part of the joke during Carell's entire run. 
Scott sexually harassed Pam Beasley and a slew of other women, made racially insensitive jokes to Stanley, Kelly, and other non-white employees, and pushed the lines of homophobia throughout the series. Often, it showed how ignorant he was, but at the end of the day, audiences saw a well-meaning man with a sick sense of humor.
It's what propelled Carell to the Oscar-nominated peak he's at now. Many of the show's off-white jokes are products of their time or explaining the very problems they portray. Jenna Fischer and Angela Kinsey, who played Pam and Angela on the show, remembered back to the episode.
The ladies of 'The Office' break it down
Fischer and Kinsey recently started a podcast called The Office Ladies. In it, they answer fan questions and give insights into the show's most memorable moments. According to the hosts, one common question they receive is about one particular Christmas episode's racial implications. 
In the episode in question, Michael is getting over his breakup with his girlfriend, Carol. He, Andy Bernard, Dwight Schrute, and Jim Halpert all go to a Benihana to unwind. Desperate for some love, Michael and Andy convince two waitresses, each played by Asian actresses, to go back to the office for a Christmas party. Once they get there, however, audiences realize that the two women who arrive at the office, one played by Kat Ahn, are not the ones from Benihana.
Furthermore, Michael is confused about which of the two dates is his, so he marks one of their hands and tells her that all waitresses look alike. According to Fischer, Writers didn't mean for the conceit to be racist.
"The idea here was simply that Michael and Andy couldn't land the original waitresses that they'd been flirting with all night… In the script it says Michael and Andy walk in, not with Cindy, a 25-year-old friend, but with two other 20-25 year old Asian-American waitresses. So the idea was that these two older, sophisticated women would never go back. But these two younger gals, college-age gals, would be like, oh, yeah, like free drinks will go. Who cares?"
It's a case where the jokes did not land on any comedic level. Ahn, who played a minor role in the two-part episode "A Benihana Christmas," explained this in a recent TikTok.
Did it go too far?
While the show may believe this to be a harmless play on a common racist trope, Ahn struggles with it many years later. She sees it as racially insensitive and sexist, as the two waitresses they bring back are perceived to be uglier. She spoke about it on TikTok.
"The storyline with myself and the other Asian American actress is that we were the 'uglier' version of the actresses at the Benihana," Ahn explained in the video (per Best Life). "Also that all Asian people look alike, we're one big monolith, and we're just one big walking stereotype without any personality or individuality. Which is problematic."
It goes to show that while someone may agree to do a role, it doesn't mean that it's automatically forgiven. Comedy changes with the times. While jokes like this may have flown a decade ago, now people are noticing the dangers behind them. Ahn is not trying to bring down the office, but show what it's like to be an Asian actress in Hollywood.
Hopefully, future shows can learn from this.