'The Office' Actors Used To Get in Trouble for Playing Fantasy Football While Filming
Even The Office cast and crew like to get in on the fantasy football action. So much so that, back in the day when the show was still filming, they'd get in trouble for being more focused on the league than doing their jobs. It wasn't unheard of for participants to arrive to set a bit late or spend more time researching drafts than learning lines.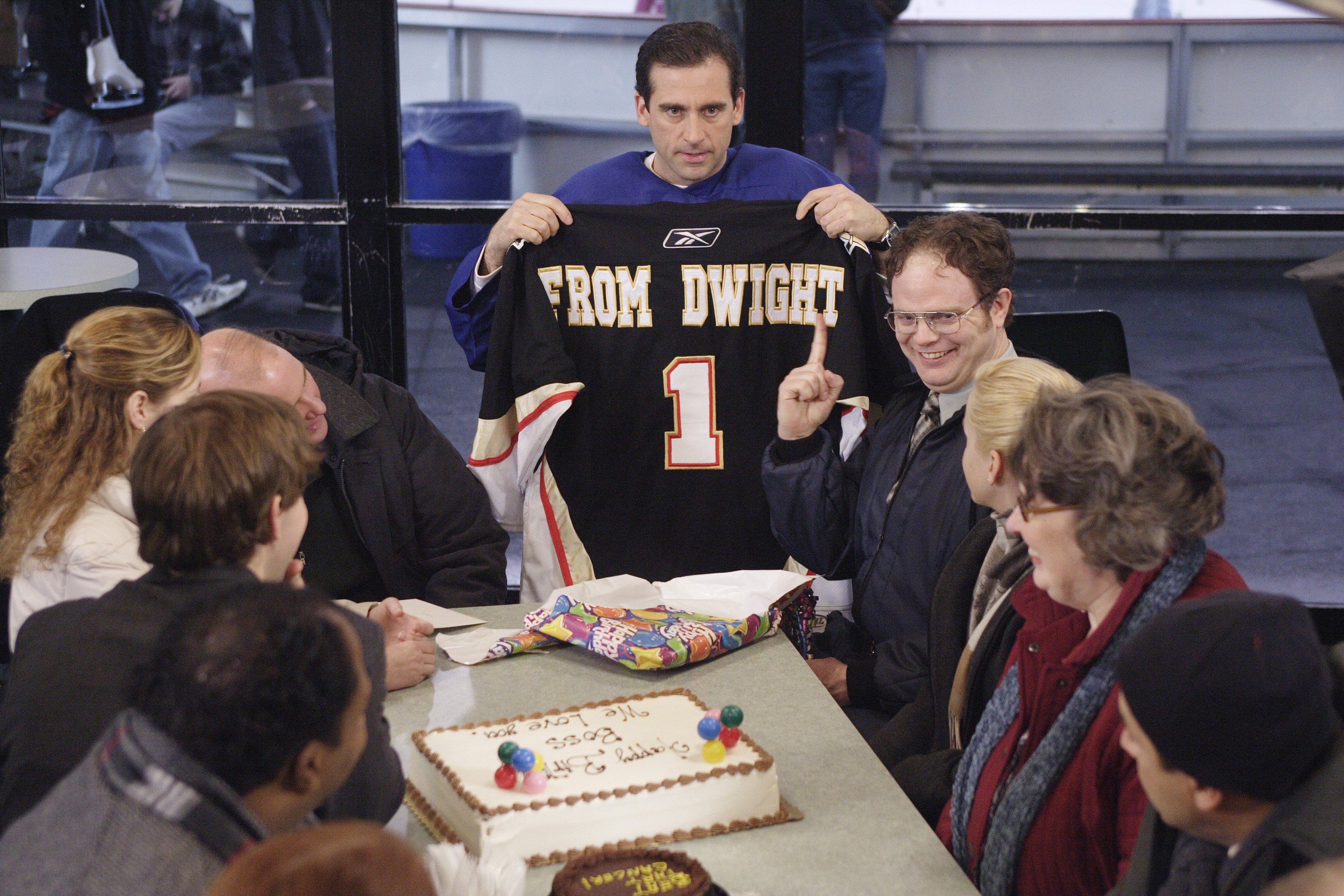 "So many times during football season the directors would say, 'Guys, you've got to turn your screens off,'" Stephen Saux, a stand-in for eight years on The Office, told Yahoo Sports. "They would get a little upset about fantasy football sometimes. They'd be like, 'We're trying to make a TV show here.'"
'The Office' fantasy football league participants
The founding members of The Office fantasy football league are none other than John Krasinski (Jim Halpert), Rainn Wilson (Dwight Schrute), and Brian Baumgartner (Kevin Malone). Other participants include a group of supporting actors, sound people, writers, production assistants, prop masters, and camera operators.
Ed Helms (Andy Bernard) was also involved at one point but he got kicked out for not being competitive enough.
"He would have an injured quarterback as his starter for weeks," said Mike Bertolina, a crew member responsible for overseeing the show's props. "We were like, 'What are you doing? It's deteriorating the league! You've got to get into it!' He didn't care the way the rest of us did."
As one might expect from The Office bunch, the team names don't disappoint. Krasinski is known as "Untrustworthy Bunny." Writer Lee Kirk (Jenna Fischer's husband) is "Frozen Burrito." "Jadeveon Clown Car" is Wilson. And Baumgartner is "BB Bombers."
As for team allegiances, Krasinski is a Boston sports fan through and through who's passionate about the Patriots. Wilson is a Seahawks enthusiast. And Baumgartner grew up faithful to the Falcons but became friends with Aaron Rodgers later in life so is, today, a Packers guy.
'The Office' fantasy league is still going strong
The show's fantasy league turns 16 this year. Bertolina says the longstanding tradition is a testament to just how close the cast and crew were while filming one of America's favorite sitcoms.
"The family atmosphere on that show was very special," he said. "There was tremendous camaraderie across the board in all departments. It felt like everyone really genuinely loved each other. Our fantasy league is obviously one segment of that overall crew, but it keeps that spirit alive."
This past weekend, The Office gang drafted remotely over Zoom.  
"It's about keeping in touch and maintaining that connection," said Baumgartner. "I can't ever imagine not doing it. They're my family."