'The Office': All of Michael Scott's Girlfriends
The Office was a comedy series about a failing mid-level paper company, Dunder Mifflin. But the heart of the storytelling relied on the relationships in the show. That includes the many relationships Michal Scott (Steve Carell) had throughout the series. These are all of the "girlfriends" Michael Scott had on The Office.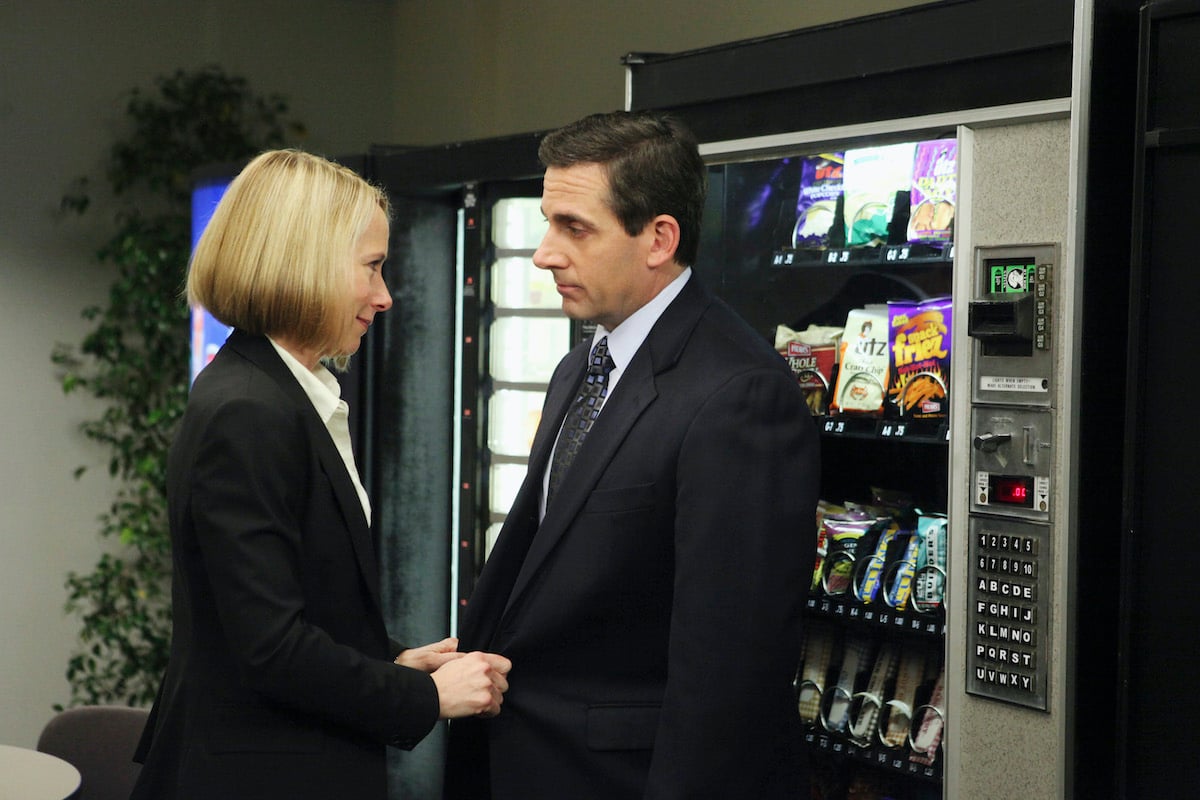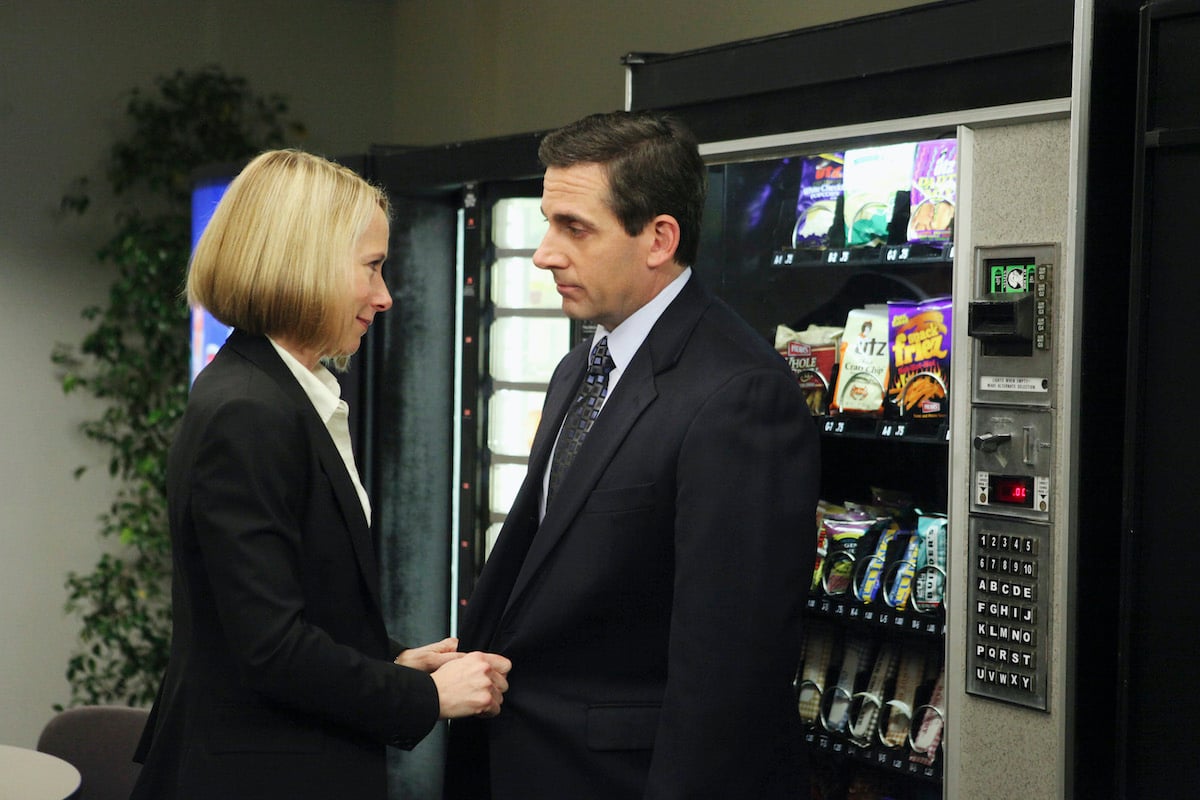 Steve Carell played Michael Scott on 'The Office' 
Michael was always on the lookout for his soul mate. His need to be liked and respected by all of his employees was important, but it was nothing like the need to find his person. 
"Michael Scott, at his core, wants to be loved," Carell explained to his co-star Brian Baumgartner in an episode of An Oral History of The Office. "At the very end, his dreams come true that way." But before Michael found "the one," he dated several other women.
Michael Scott had a lot of girlfriends on 'The Office' 
The first relationship fans get to see Michael Scott in is with his relator, Carol Stills. Played by Carell's real-life wife Nancy, Carol is Michael's real estate agent that he proposes to in the season 3 episode "Diwali." 
Dunder Mifflin's "World's Best Boss" also had over-romanticized relationships with the likes of Nikki, the Benihana Waitress from season 3, and Donna Newton (Amy Pietz), the woman cheating on her husband from season 6. 
What's more, Micahel had plenty of one-off relationships with characters on The Office. There was Julie, Pam's (Jenna Fischer) friend, who was set up with Michael the same night he met Donna. In season 5, Michael met "Glove Girl" (Katie Aselton) in the "Blood Drive" episode. Then there was Concierge Marie (Wendi Mclendon-Covey), another season 5 fling for Michael during his business trip to Winnipeg. 
Other honorable mentions for Michael Scott's one-off love interests include Katy (Amy Adams) the purse vendor, Pam's landlady Margaret, and Deborah Shoshlefski, the deceased chair model. 
Michael's relationship with Pam Beesly's mom 
Pam's mom Helene (Linda Purl) was one of Michael's more serious relationships in the series. They meet in season 6 at Jim (John Krasinksi) and Pam's wedding when Michael asked Helene if she had any purse snacks. When Jim and Pam return from their honeymoon, they discover Helene and Michael are together. 
Of course, this created tension between Michael and Pam for a bit. But when Michael discovered how old Helene was and considered all of the things he had yet to accomplish in life, he broke up with her. 
Michael Scott's longest relationship was Jan Levinson
Besides his relationship with Holly Flax (Amy Ryan), most Office fans know Michael's relationship with Jan Levinson Gould (Melora Hardin) best. It's arguably the most toxic relationship in the series, what with Jan's mixed messages and emotional abuse of Michael. 
Michael and Jan dated on and off again for four seasons. Initially, Michael put all of his efforts into chasing Jan and trying to make their relationship work. At one point, Michael tried dating Carol and Jan simultaneously in "Casino Night."
The couple officially revealed their relationship status in season 3, but by the iconic "Dinner Party" episode in season 4, Michael's relationship with Jan dissolved. Of course, he went on to marry Holly, which then became his longest relationship. 
Michael Scott's marriage to Holly Flax
Michael and Holly are a match made in comedy heaven. From their first meeting, fans knew the duo were meant to be. Michael and Holly experience a rough patch, but in the end fans get to see Michael prosper in the happiest and healthiest relationship of them all.