'The Office' Alum B.J. Novak's Net Worth and How He Makes His Money
B.J. Novak has worn many hats during the course of his career. Best known as an actor, Novak is also a very successful writer, producer, and comedian. He earned thousands of fans when he appeared on the long-running television show The Office, and he has since appeared in a wide variety of different television and film projects.
Novak has proven that he has the talent and versatility to do almost anything that he sets his mind to. Keep reading to learn how B.J. Novak got started in entertainment, what his biggest roles have been, and what his net worth is.
How did B.J. Novak become famous?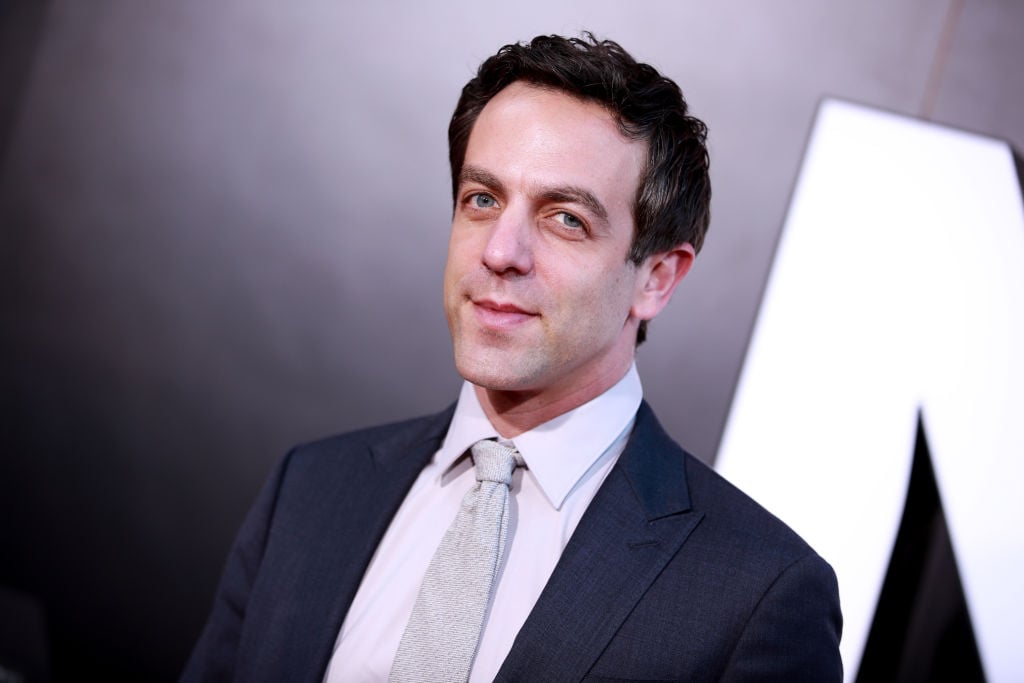 B.J. Novak was born in 1979 in Massachusetts. Novak was born into a prestigious family – his father was an acclaimed writer and worked as a ghostwriter for celebrities such as Magic Johnson. Novak was very intelligent as a child and attended the prestigious Harvard University after his high school graduation. He graduated from Harvard in 2001 and promptly moved to California in order to pursue a career as a comedian. 
Novak started performing stand-up comedy routines all over the state of California, and soon, critics and audiences alike began noticing his talent. The young comedian also started working as a writer and actor, appearing opposite Ashton Kutcher in one of the early seasons of Punk'd.
After spending several years developing his talent through multiple industry jobs, Novak finally received his big break in the year 2005, when he was cast on a show that would go on to change his life as well as the way that people viewed television in general.
Biggest career roles
In 2005, B.J. Novak was cast as Ryan Howard on The Office. He went on to become one of the show's most popular featured characters and appeared in the series all the way until 2013 when the iconic show went off the air. He was also one of the show's writers, responsible for much of the hilarious dialogue and now-infamous situations on The Office.
The show also began his long association with the popular writer/actor Mindy Kaling. The two dated for a while, just as their characters in The Office did, causing many fans to not know where their romance really stood at the end of the series. These days, the two remain good friends. Novak is even the godfather of Kaling's daughter, Katherine. 
In addition to his work on The Office, Novak has continued to write voraciously and has published several books. He has also branched out and acted in a number of films, including The Amazing Spider-Man 2, Knocked Up, Saving Mr. Banks, The Founder, Reign Over Me, and Inglourious Basterds. Still, Novak hasn't left his television career behind and has appeared in a number of popular television shows over the past few years, including The Mindy Project and Community. 
What is B.J. Novak's net worth?
These days, B.J. Novak is busier than ever, with a wealth of new projects and writing gigs to work on. While the rumored The Office reboot seems unlikely at this point, despite the enthusiasm of the internet community, fans would certainly welcome his return to the small screen in a regular, recurring role. Novak has managed to amass a rather impressive fortune during the course of his career, with an estimated $8 million net worth. 
There's no telling what the next phase of his career will hold, but for this brilliant writer and actor, nothing is out of reach. Stay tuned to Showbiz Cheat Sheet for all the latest B.J. Novak news!