'The Office' Alum Ellie Kemper Called This Late-Night Show the 'Most Nerve-Wracking'
Ellie Kemper joined the cast of The Office in season five. After proving her comedic chops, Kemper went on to star in Tina Fey's Netflix series The Unbreakable Kimmy Schmidt. With her star on the rise, the Bridesmaids actor began making the rounds on the late-night talk show circuit. Kemper recalled having a severe case of the jitters when she was interviewed by one of her all-time idols.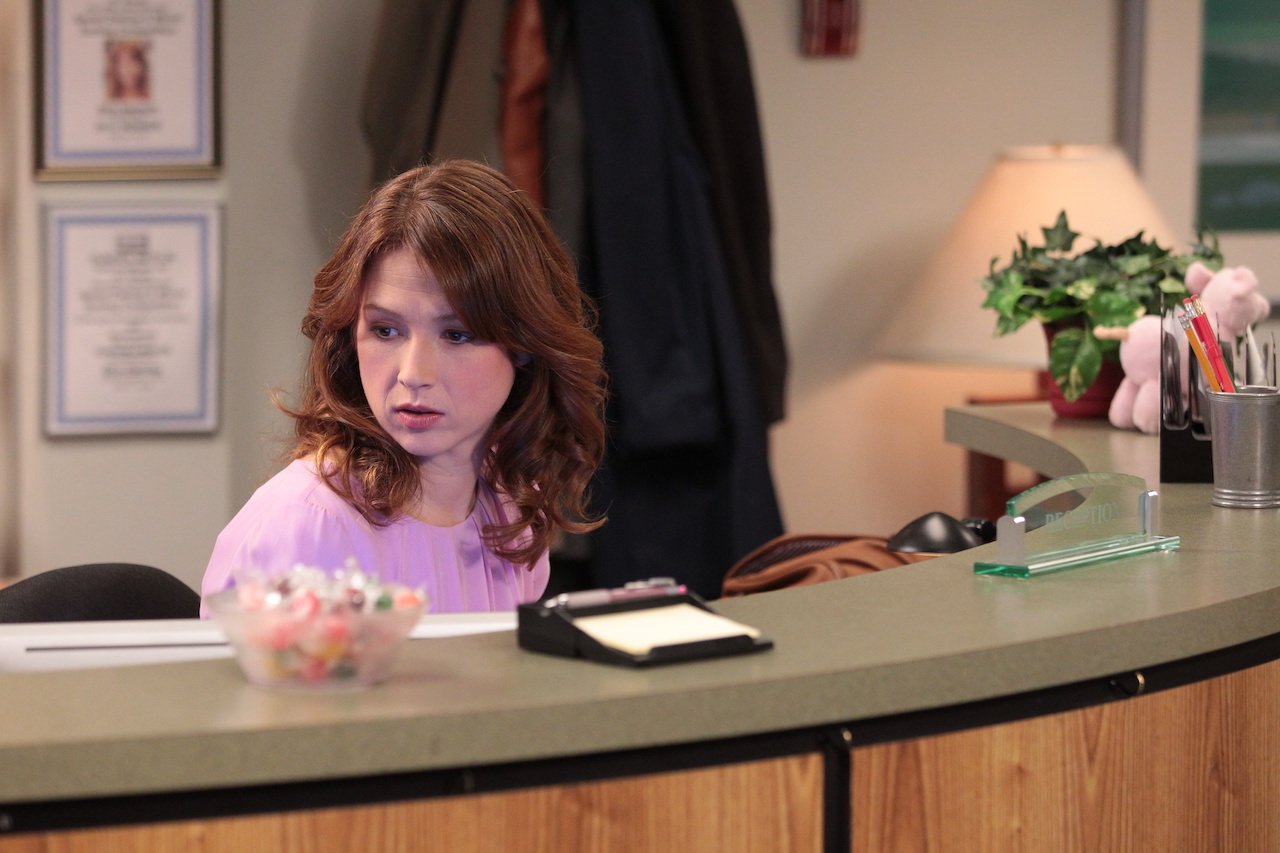 Ellie Kemper was a longtime fan of David Letterman
In a 2016 New York Times essay, Kemper revealed she had been crushing on legendary late-night host David Letterman since her teenage years.
"Since high school, I have — and I need to say this carefully, because I am now married — deeply admired David Letterman," The Office alum admitted. "Every weeknight, my sister Carrie and I would meet in the kitchen to eat ice cream and let this goofball genius and fellow Midwesterner shape our worldview. This crush wasn't complicated: Dave just made us laugh."
Kemper began to evaluate guests on Letterman's show according to his impression of the star during an interview. When her opportunity to have a sit-down with the host came up in 2012, she was afraid of being sized up in the same manner.
"I developed a habit of judging celebrities based wholly on their interactions with Dave," Kemper explained. "If he liked them, I became a fan. If he seemed unimpressed, I wrote them off. The worst crime, I learned, was being boring. … With dread, I realized the same bar that I had set for celebrities on Late Show With David Letterman would now apply to me."
RELATED: Is 'Unbreakable Kimmy Schmidt' Based on a True Story?
'The Office' star called David Letterman a 'living legend'
Kemper described going on Letterman's show for the first time in a previous interview. After several late-night show appearances, she admitted that Letterman's made her the most nervous.
"Letterman without a doubt was the most nerve-racking, because he is a hero of mine," the Bridesmaids star told St. Louis Magazine in 2014. "There is no one like him. … I was only on the show for about five minutes, but I will remember it for the rest of my life. He's a living legend."
The iconic talk show host ended his show in 2015, and Kemper was having a hard time coming to terms with his departure from the airwaves.
"I haven't been watching his show lately, because I'm too sad that it's going to end," she said. "It's a denial thing."
Ellie Kemper got her start on 'Conan O'Brien'
Kemper made several appearances on Late Night with David Letterman before the show went off the air. Despite her allegiance to Letterman, she credited late night star Conan O'Brien for some "big breaks" on his show.
RELATED: This Alum from 'The Office' is Now an Author
"I was an older intern," she remarked of her stint working on Late Night with Conan O'Brien. "I was like 25. Then I got to go back to do bits on the show there. Those were some really big breaks for me. I met my husband [writer Michael Koman] there, which is the biggest break of all."
Despite her fame, Kemper has never enjoyed watching herself on screen and still considers it "weird".
"It's a horrible experience," she noted. "I don't know if you like listening to the sound of your voice on the answering machine. I would watch The Office because I like that show. But it's so weird watching yourself. It just feels inherently kind of gross. You're like, 'That's what I look like?'"