'The Office' Alum Ellie Kemper Graduated From This Ivy League College
Ellie Kemper is known for her role as lovable receptionist Erin Hannon from The Office. Proving her comedic wit in a variety of parts in TV and film including Bridesmaids and Unbreakable Kimmy Schmidt, Kemper also holds a degree from one of the world's top universities.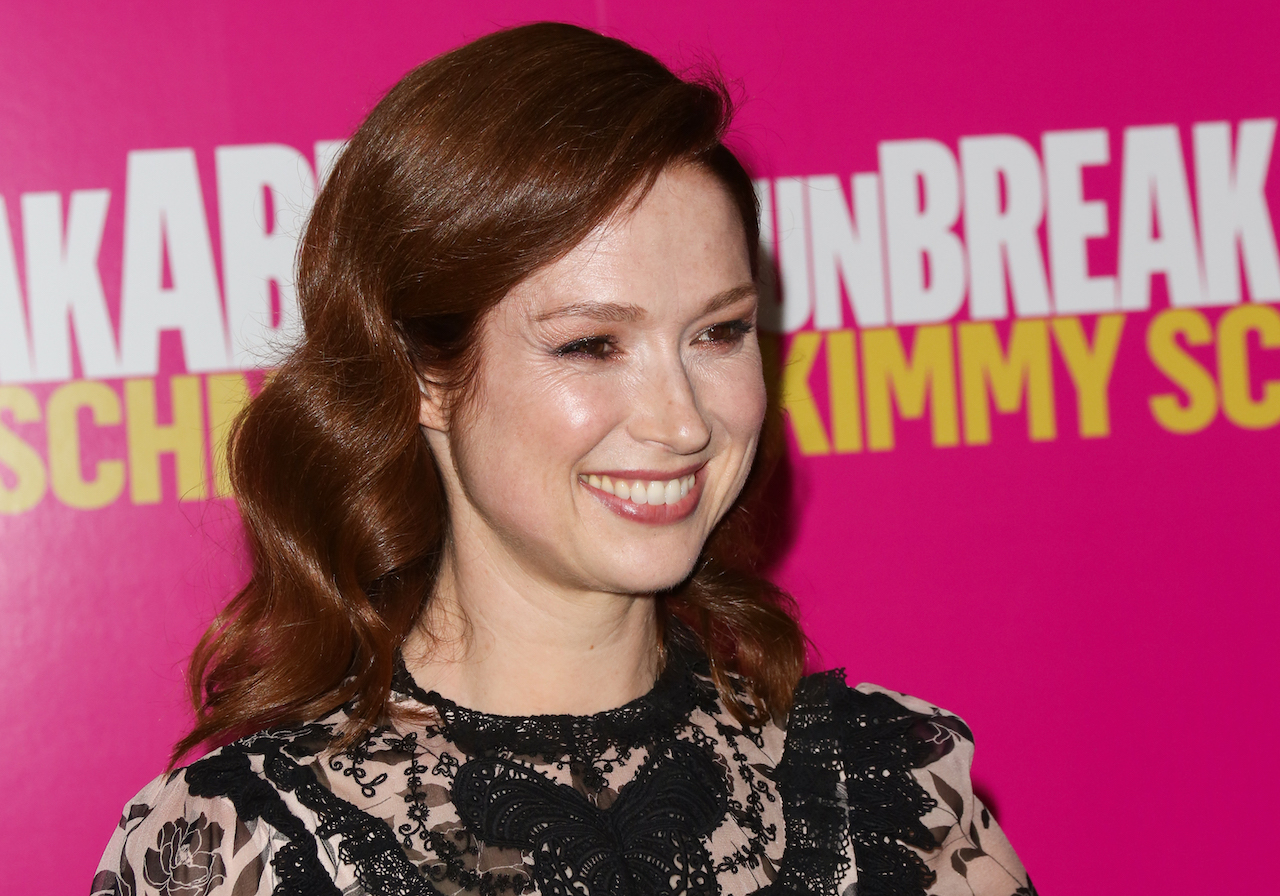 Ellie Kemper has a degree from Princeton University
Kemper graduated from Princeton University in 2002 with a degree in English. She explained how a sensitive area of comedy inspired the topic of her final thesis.
"I had a wonderful time studying English at Princeton and specifically and somewhat surprisingly, writing my thesis, which I wrote about irony in the face of tragedy," Kemper told the Daily Princetonian in 2019. "As tragic as it was, it kind of grew out of 9/11, which happened in the beginning of my senior year and watching all these comedians' responses to it and how you deal with something like that."
Using the fragile balance of comedic relief in the face of adversity, The Office alum crafted the delicate subject matter into her concluding work at Princeton.
"I think everyone was pronouncing the age of irony dead, and there's no more time for jokes, and sincerity reigns supreme," Kemper explained. "In fact, of course, comedy does come back and that's one of the most powerful tools for dealing with tragedy. That kind of gave me the idea for what I wanted to write about, and then I wrote about Oscar Wilde and Dave Eggers and his wonderful novel, A Heartbreaking Work of Staggering Genius."
'The Office' star spoke at her alma mater
Kemper was asked to speak at Princeton's Class Day in 2019. The actor took the opportunity very seriously and strived to present a worthy speech.
"I'm so honored that I was asked to do this," she remarked. "It's a responsibility I don't take lightly. I've been working on my speech for a long time. Not as long as I worked on my thesis, but still a long time, because I want to give the students what they deserve."
The Bridesmaids star got emotional preparing her speech as she was mindful of the promise today's young people bring to their chosen career fields.
"I kept tearing up as I write this because I am thinking about all these wonderful, intelligent, hard-working, compassionate, young people going out into the world," Kemper said. "These young people are gonna go out and improve our world because it needs to be improved. I just feel really lucky to be involved with this in any way."
Ellie Kemper's advice to college graduates
During her speech, Kemper advised graduates to have direction but stay flexible since life is never predictable. No matter what path is taken, Kemper emphasized the need to do the work.
"I learned a lot of important skills at Princeton," she commented. "I think probably the thing that remains with me the most is that it's important to work hard and to have a clear set of goals that you want to pursue. … It shouldn't be viewed as a negative to change your goals if life throws you a curveball. You should not be afraid to change course."
While Kemper had assumed her own life would follow a certain sequence, she learned that a change in plan can take you to unexpected places of success.
"I think that I had this idea when I graduated that whatever it was that I was going to pursue was going to be it for life," she shared. "I would graduate at 21, 22, and then you think, 'The rest of my life is gonna be one block,' and that's absolutely not true — I think you realize that as you get older. Don't be afraid to change course and in fact look forward to the surprises that life will hand you because of course, nothing goes according to plan."