Why 'The Office' Alum Ellie Kemper Said Her Husband 'Did Not Propose Well'
'The Office' cast member Ellie Kemper recalled the (several) times her husband, Michael Koman, seemed to propose but never quite popped the question.
Fans of The Office know Ellie Kemper as the sweet yet naive receptionist Erin Hannon. Later starring in Tina Fey's Netflix series Unbreakable Kimmy Schmidt, Kemper officially solidified her celebrity status.
Married to comedy writer Michael Koman, the Bridesmaids star revealed she kept her career as a top priority when the two first met. But soon she hoped to tie the knot. It turns out Kemper had to sit through several botched proposals before finally getting the ring.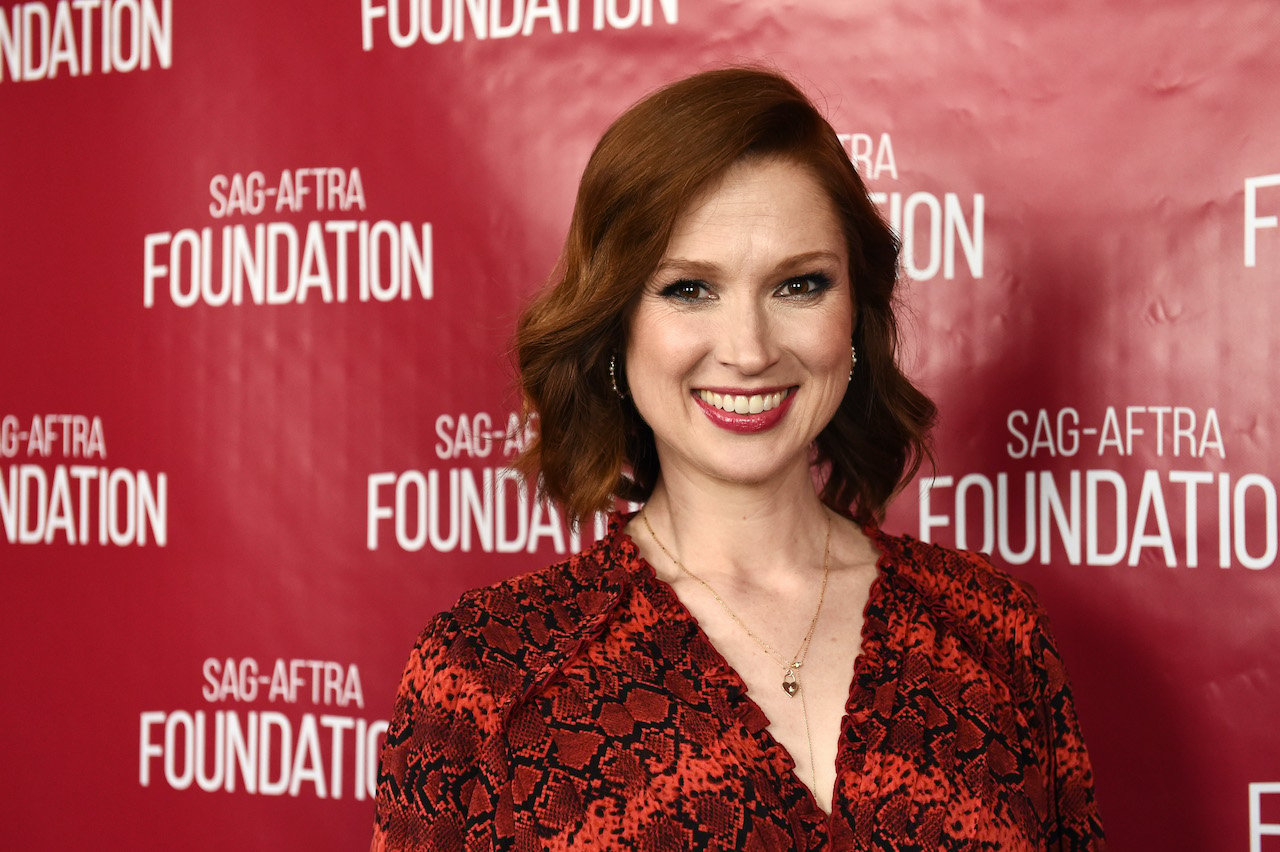 Ellie Kemper and her husband, Michael Koman, met on 'Late Night'
In an interview with Vanity Fair, Kemper explained how she first met Koman when she was working on the set of Late Night with Conan O'Brien. Striving to make it in Hollywood, Kemper wanted to keep things platonic.
"I was an old intern, and he was a young writer," she said in 2014. "There was a part of me that was like, 'No time for love! I have to focus on my career!'"
When they eventually debated whether they should take their relationship to the next level, they ended up not speaking for two months. Kemper finally caved in when she found out Koman had called out sick at work.
"Let's be honest," Kemper remarked. "I think he probably had a sore throat. But it prompted me to call."
'The Office' cast member described her husband's first proposal attempt
When Kemper made an appearance on Today in 2017, she revealed that her spouse didn't have a way with words when it came to popping the question.
"I love my husband," Kemper said. "Michael, I love you, [but] you did not propose well. … Three times, the subject of marriage came up."
The topic may have been broached, but apparently that didn't result in an engagement when Koman initially mentioned marriage.
"The first time he was like, 'I don't have the ring, but one day maybe we'll get married,'" Kemper recalled. "It was weird. I was like, 'Am I supposed to say yes to that?'"
Third time was the charm for Ellie Kemper and Michael Koman
Koman later raised the prospect of nuptials again and even had a ring, though again he didn't really propose.
"It was this beautiful [ring], his grandmother's ring," Kemper remembered. "He was like, 'I'm not asking… I mean, we can get married at some point.' It kept being put off."
Finally, Koman gave Kemper a genuine proposal, though he could have scheduled it at a more opportune time.
"He asked me as I was leaving for New York from Los Angeles," she explained. "He asked me to marry him, [and] I got on a plane and left for a week. Again, I love him, but that's not a proposal."
The two headed to the altar in 2012. When planning for her wedding, which included Bridesmaids co-stars Maya Rudolph and Kristen Wiig on the guest list, Kemper admitted she got a little overwhelmed with all the details.
"I was always like, 'I'm going to be the cool bride! I'm going to be laid-back about everything!'" she told Us Weekly at the time in 2012. "But… I'm not. It turns out I'm not."
Reflecting on the entire process on Today, Kemper, as always, looked on the bright side: "Don't they say, 'Bad proposal, great marriage?'"