'The Office' Alum Jenna Fischer Announced a New Addition to Her Family: 'We Are So Excited'
Jenna Fischer has a full plate since 'The Office' ended, including this new family member she posted about on social media.
Jenna Fischer continues to keep busy since The Office aired its final season in 2013. Heading the "Office Ladies" podcast with bestie and former co-star Angela Kinsey, Fischer also has to balance her family life with husband Lee Kirk, two kids, and cat Sonny. The former sitcom star just revealed she recently added to her pack.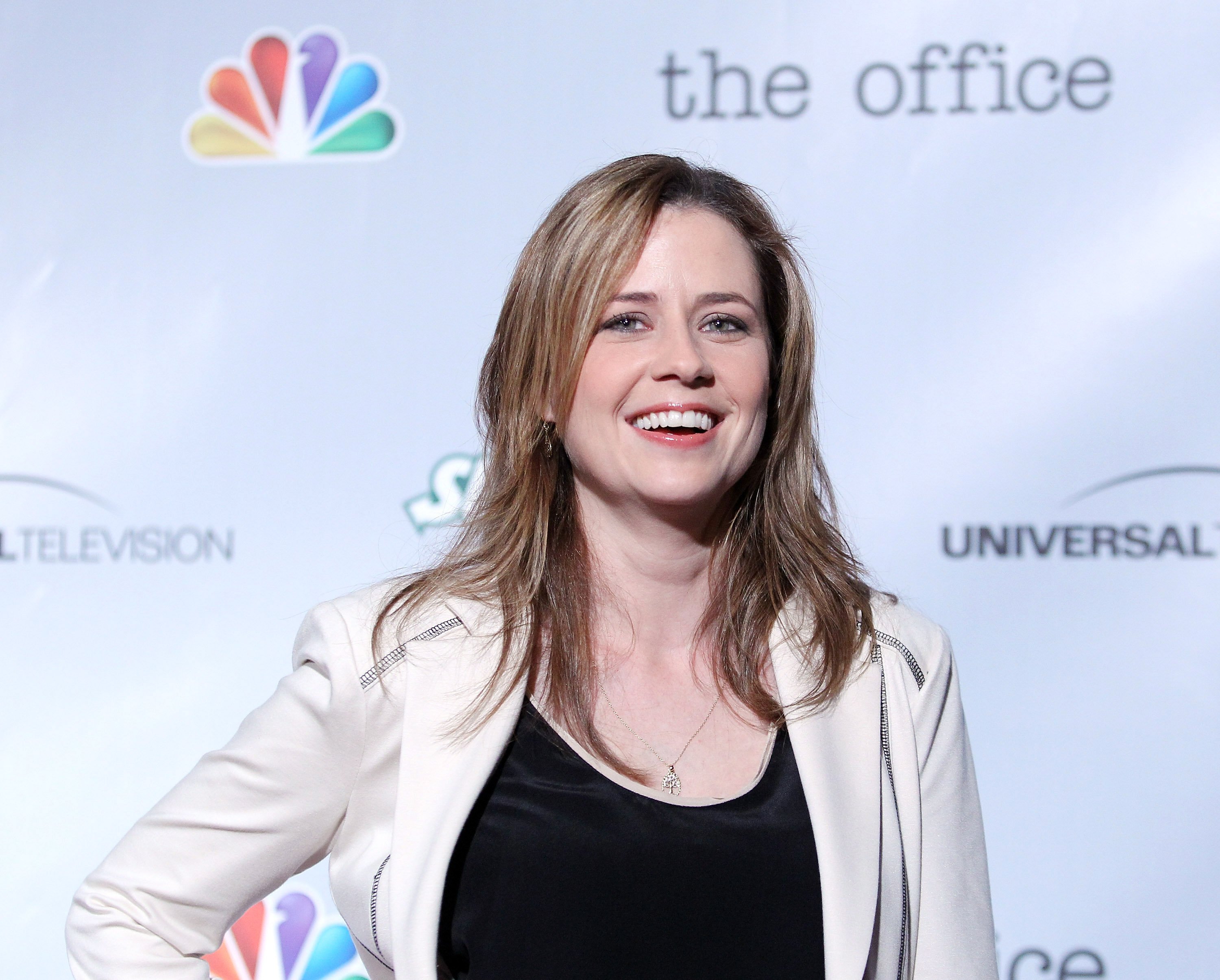 Jenna Fischer introduces Maggie to her followers
Fischer is apparently expanding her family. Taking to Instagram, she shared a photo with her followers to tell them all about the newest member of her brood.
"Meet our new puppy Maggie!" Fischer captioned the picture with the German Shepherd pup. "She came to us via @wagsandwalks rescue. … Little Maggie is 13 weeks old. Her Momma and litter were pulled from a local shelter and first fostered by the amazing Hannah and Jane of @packpotential." 
The Office alum praised the rescue for assisting in Maggie's transition to her new home. Even Fischer's feline fellow seems to be a fan of his new roomie.
"Everyone at Wags and Walks was so supportive in helping us fold this gal into our family," she wrote. "Their foster to adopt program, which includes help with training, was awesome! We are so excited to add her to our pack…even @mrsonnycat who says her tail is a pretty fun toy."
Maggie got rave reviews from Jenna Fischer's followers
Some of Fischer's former colleagues from The Office expressed their well wishes for the new four-legged family member.
"Helloooo Maggie!!!" Kinsey commented. "Oh YAY!!! So cute! Huge congrats!!!" The Office producer/director Paul Feig wrote.
Wags and Walks rescue shared their gratitude for Fischer adopting from their organization.
"Thank you for supporting rescue! We are so excited to welcome you to the #wagsandwalksalumni family!" the rescue posted.
Fans of Fischer commended The Office actor for adopting via rescue rather than a breeder.
"Thx for saving a life," a fan posted. "So cute! Congrats, and thank you for adopting through a rescue!!!!" another remarked. "Sweetheart! Kudos to you for rescuing her," a follower commented.
Jenna Fischer often goes the rescue route
When Fischer and Kirk went with their kids, Harper and Weston, to adopt a cat in 2019, the Splitting Up Together star explained that she had a long history with helping furry felines.
"I've rescued and rehabilitated about 13 cats," Fischer told People in 2019. "People often think that that means I have 13 cats personally, but actually we've been without a pet for a few years now."
Though the family had an initial idea of what they envisioned their pet's appearance to be, they soon had a change of heart when they met Sonny.
"We went in looking for a white and gray fluffy cat, that's mostly what my daughter wanted," Fischer explained. "Little orange Sonny just walked right up to us. He was like, 'Hey guys, so, I'll be coming home with you today. Feel free to take a look around, check out some of the other cats, but in the end I will be your cat.' That is how we met Sonny."
Fischer described the unique connection that often comes when adopting a rescue pet.
"He really picked us," she said of Sonny. "That's what my mom always says, she says 'When you rescue a pet, let them pick you, and then you pick them back.' "