'The Office': B.J. Novak's Closest and Least Closest Friend From the Show Was Mindy Kaling
The cast of The Office still keep in touch with each other to this day. B.J. Novak and Mindy Kaling were close during the show and remain close after it. Find out why he described her as his closest and least closest friend from the show.
B.J. Novak and Mindy Kaling worked as writers on 'The Office'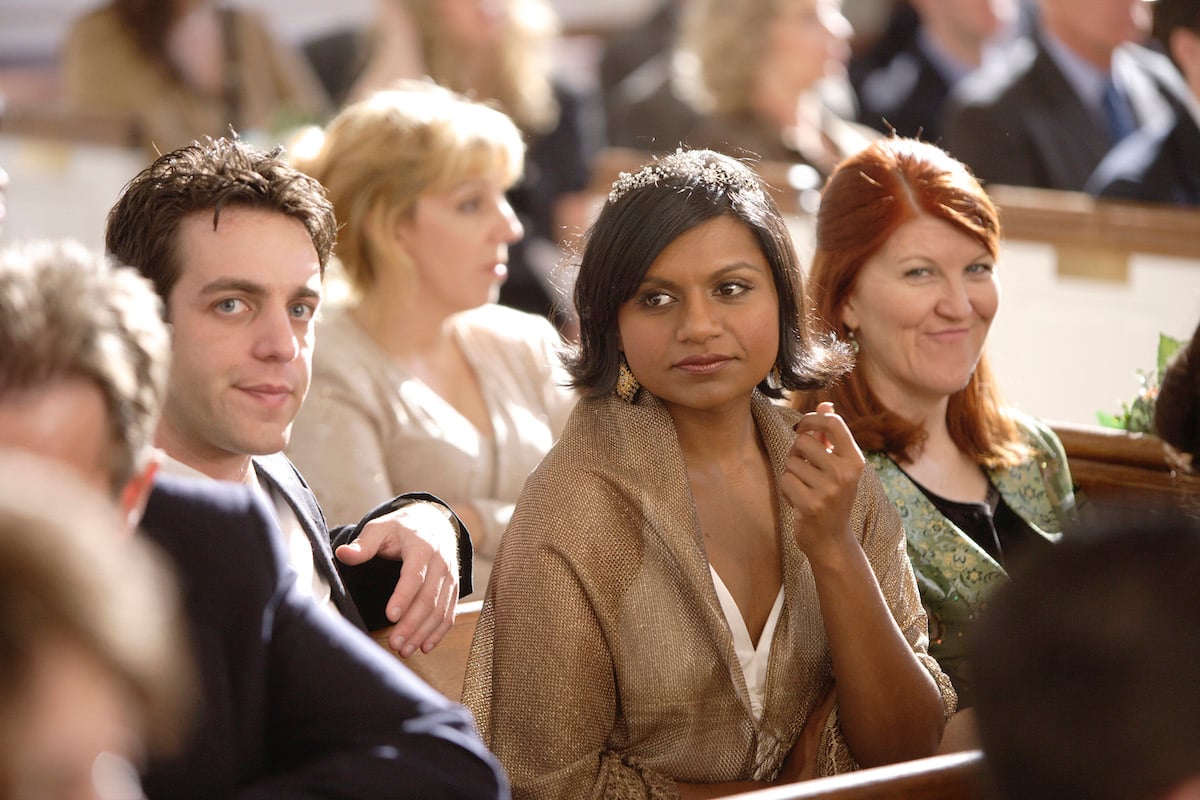 Novak played Ryan Howard and Kaling played Kelly Kapoor. The actors had many scenes together because Ryan and Kelly had an off-and-on-again relationship.
The actors also worked as writers. Their relationship in real life kind of acted as inspiration for their characters.
Novak told Vulture their character's dating was "an observation from the writers' room that Mindy and I were extremely close and constantly fighting."
The writer went on to answer what they fought about with, "Oh anything. Honestly, we would sometimes not be speaking for an hour and I couldn't remember why. I don't think she could either. The tone in choosing which place to order lunch from. The tone that one of us would have about Thai food in general. Who knows?"
Although many would assume this means they were dating, Novak said it wasn't that cut and dry. "No one, including us, ever really knew, 'Is this dating? Is this not dating?'" Novak said. "We were never really dating, we were never really not dating. We didn't know. No one knew. All you'd know for sure as that you'd always find one of us next to the other, even if we weren't getting along."
They worked together again on 'The Mindy Project'
Kaling got her own show, The Mindy Project after The Office. Novak guest starred and played Jamie. He also was a consulting producer for the first season.
Novak told Entertainment Weekly that writing together for The Mindy Project was different. "We would fight constantly at The Office," he said. "We would have friendship-ending fights about four times a day, and start the next day as best friends again. So because this is her show, she's so busy [that] we really could not afford a fight. She wrote a very basic draft — like, half an outline — and then I filled it in."
He said she was his closest and least closest friend
The writers are pretty open about their interesting relationship during The Office. Novak opened up about their relationship at the time in a Reddit AMA in 2014.
"I was closest with Mindy Kaling, and also least close with Mindy Kaling, on a minute-by-minute basis. And I wouldn't trade it for the word," he wrote. "Actually, I would trade it for the world. What am I talking about: I'd trade it for a more consistently positive relationship with Mindy Kaling. She's the best."
The friends still share parts of their friendship with their fans. Novak has multiple posts of Kaling on his Instagram page.