'The Office': B.J. Novak Once Tested John McCain to See if He Was a True Fan
B.J. Novak heard John McCain was a fan of 'The Office'. This is how the actor tested to see if it was true.
Sometimes people aren't sure if they're being told what they want to hear. B.J. Novak, who played Ryan Howard, was told John McCain was a fan of The Office. This is how he tested him to see if it was true and McCain's impressive answer that included a fan-favorite episode. 
'The Office' had famous fans, and some made it on the show
Many people were skeptical about the United States getting its own version of The Office. Carell said an actor warned him not to audition for the show.
"I remember before I auditioned, I was talking to Paul Rudd, and I told him I was going to audition for the American version of The Office. And he said, 'oh, don't do it. Bad, bad move, dude. I mean, it's never going to be as good.' Like what everybody was saying," Carell revealed on Brian Baumgartner's podcast An Oral History of The Office.
Luckily, Carell didn't listen and went into the audition with his own take of the character for Michael Scott. Other actors then started asking to be on the show once it gained popularity.
Idris Elba played Charles Miner in season 5, and he was happy to take part as a fan. "The creators of the show called me, said they wanted to put me in as this new character, that I'd be perfect for it, and I was honored, so I said yeah," Elba told Vulture. 
So the show eventually won people over and celebrities. Novak also realized some politicians watched it too.
B.J. Novak tested John McCain to see if he was a true fan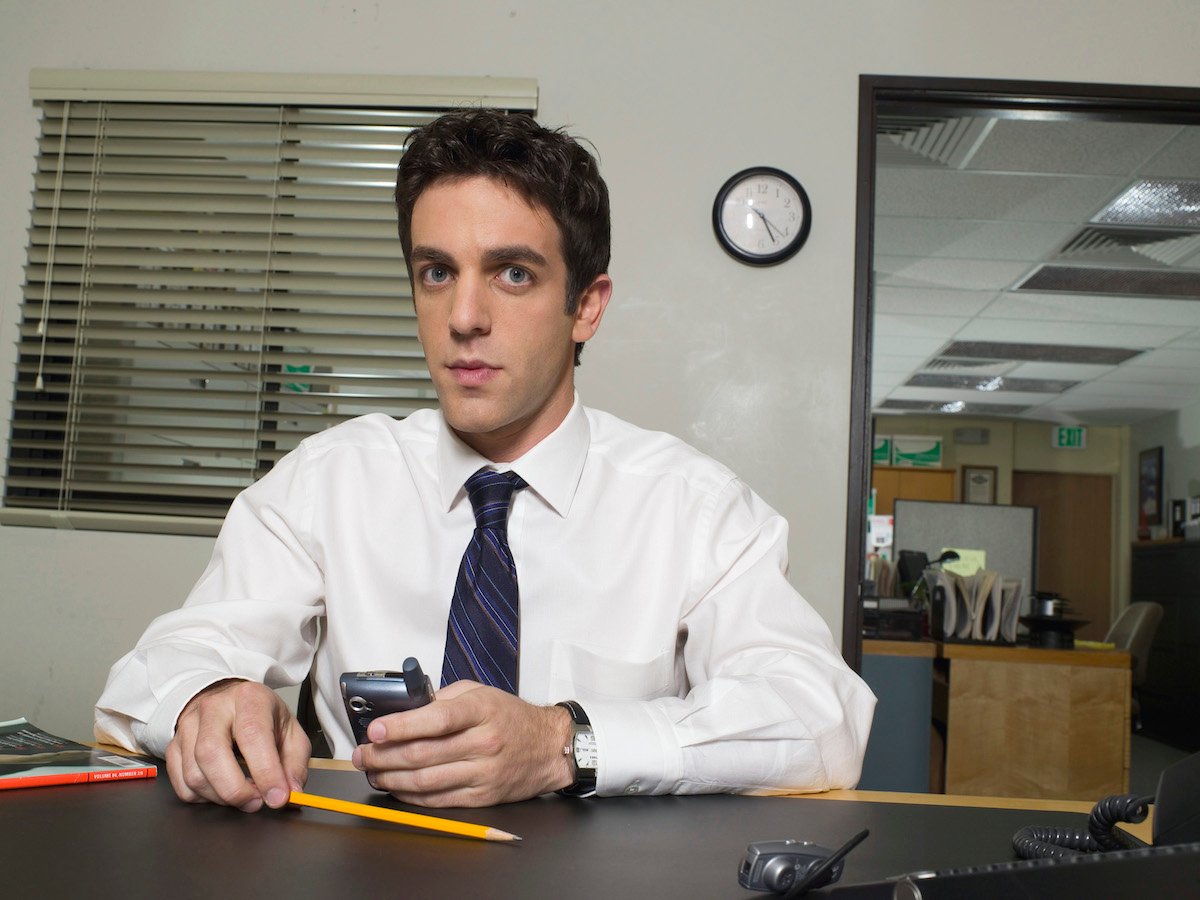 Novak once revealed that he was at a party with McCain and was told the politician is a fan of The Office. The actor decided to test him to see if it was true.
"I was at a dinner last night. This is a crazy anecdote," Novak told NPR in 2008. "I was at a dinner last night, and John McCain was there, and someone told me John McCain loves The Office. I was like, oh, I would love to know what his favorite moments are, like, so I can tell the rest of the staff because I wanted to know like does he really watch, or did someone tell him to watch?"
He then continued, "And when I was introduced to him, he started giggling, and he said I love in the dinner party episode when they go up to Michael's bedroom, and you can see that there's a camera set up there."
Novak then knew McCain was not only a fan but one who pays attention to details. "And that went by so fast like either McCain has a sharp eye, or he's the kind of guy who's like, wait, wait, go back, go back. And he said he watches on a Comcast DVR," the writer said.
McCain is part of the long list of famous people who loved The Office. "Dinner Party" is also a favorite episode among fans because it's full of little moments like that one.