'The Office': BJ Novak Says Mindy Kaling Used to 'Bully' and 'Lie to' Him When They Worked on the Sitcom Together
Most people were introduced to BJ Novak and Mindy Kaling as Ryan Howard and Kelly Kapoor in The Office. Ryan and Kelly had a heated on-and-off relationship on the show that ended with the two of them running away together at Dwight and Angela's wedding, Ryan abandoning his baby and Kelly her doctor husband.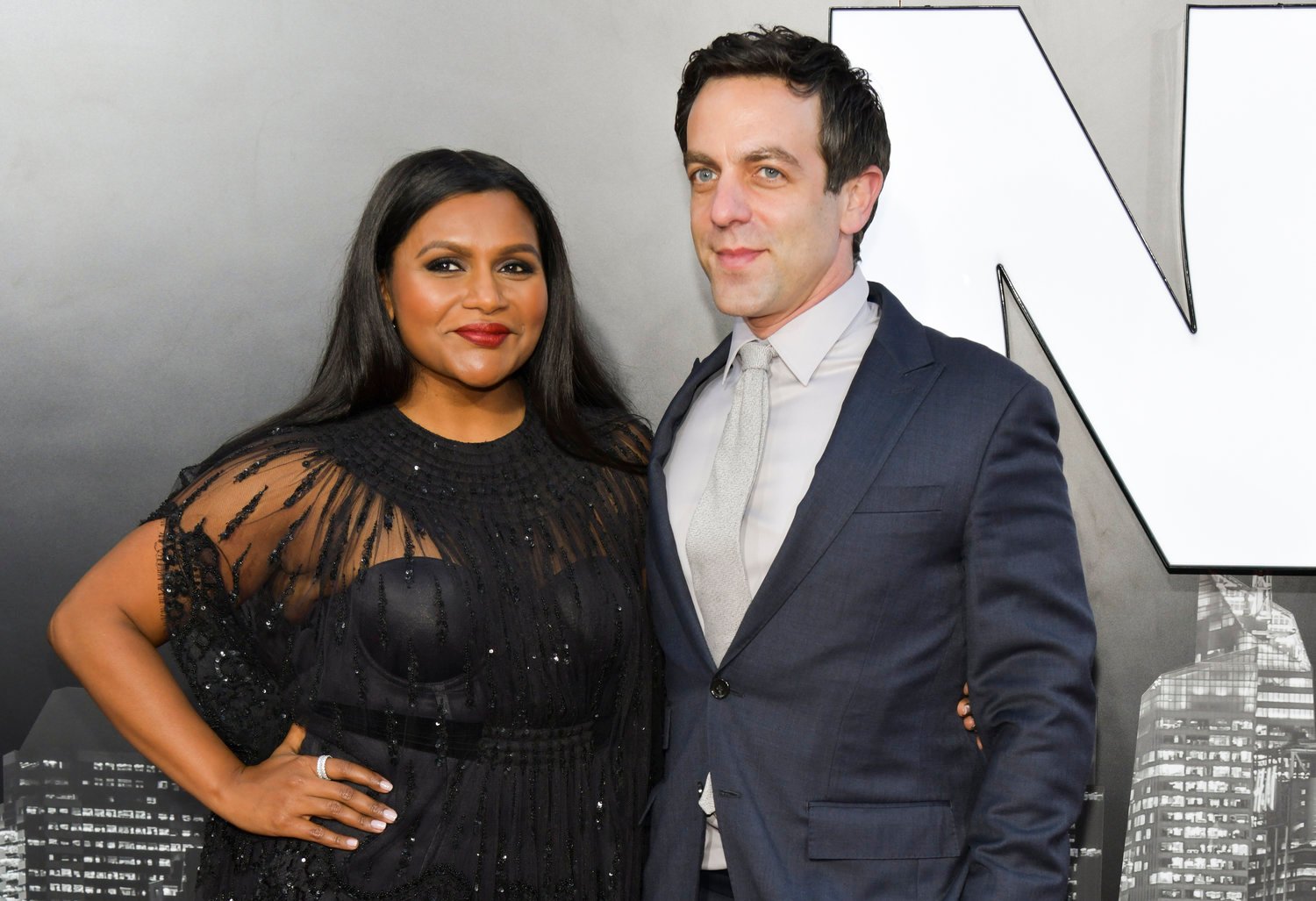 As Novak and Kaling fans know, the on-screen couple of Ryan and Kelly very much mirrored what was going on between Novak and Kaling in real life.
"We were never really dating, we were never really not dating," Novak told Vulture in 2012. "We didn't know. No one knew. All you'd know for sure is that you'd always find one of us next to the other, even if we weren't getting along."
Mindy Kaling used to tell BJ Novak 'purposeless lies' when they worked on 'The Office'
Novak revealed in an interview with The Guardian in 2016 that part of his dynamic with Kaling during their Office years involved her razzing him quite a bit.
"She would lie to me. She would make up these – just out of nowhere – purposeless lies that I believed. Like saying that Allison Jones, the casting director of The Office, was also an actress who had been the third lead in Cold Mountain. And so I just thought that," he said.
Novak recalls one big lie Kaling told him that had him being dishonest himself with executive producer Greg Daniels.
"There was this director, this older woman who directed a couple of episodes, and Mindy told me I couldn't tell anyone, but Greg Daniels, the showrunner, used to date this woman in college. And then Greg asked me what I thought of her cut and I lied to Greg and said I thought it was great, because I was nervous to insult his ex-girlfriend, so he didn't make the edits that I wanted," he said.
"And later I asked him about it and he was like, 'What are you talking about? She's 20 years older than I am, we didn't go to college together!' I realized that Mindy just made it up," he continued, laughing. "It actually affected my work life!"
BJ Novak and Mindy Kaling's relationship today
After The Office, Novak and Kaling went on to work together and promote each other's work many times over. Novak even executive produced The Mindy Project, Kaling's first big venture following The Office.
"We're very close in sort of a natural, eternal way," Novak told The Guardian.
In June 2019, Kaling told CBS Sunday Morning that she doesn't mind when people think she and Novak are still romantically entangled.
"I've known [Novak] for 16 years. We met each other when we were 24, and we're about to be 40. Anyone who's known each other for that long… I think it's nice. I like when people think it's more romantic or sparkly or interesting than it is," she said.
Novak is the godfather of Kaling's daughter, and they see each other every week.
"It isn't the thing that people sometimes think it is. He's really part of my family now, which is great. Even though that's less of a sexy characterization of our relationship, I think it's a deeper and a closer one. We do spend a lot of time together and it's a great blessing in my life," she said.