'The Office': Brian Baumgartner Reveals What It Was Really Like to Work With James Spader
What was it really like to work with James Spader on The Office? Brian Baumgartner debunked one book's claim that Spader was difficult.
When Steve Carell left The Office, there were some big shoes to fill. James Spader stepped in as the boss for a while, playing Robert California, a choice that many fans didn't like as much as Michael Scott. A 2020 book of the "untold story" of The Office claimed that the cast and crew didn't think Spader was a good fit. One of the show's stars has debunked that claim, however.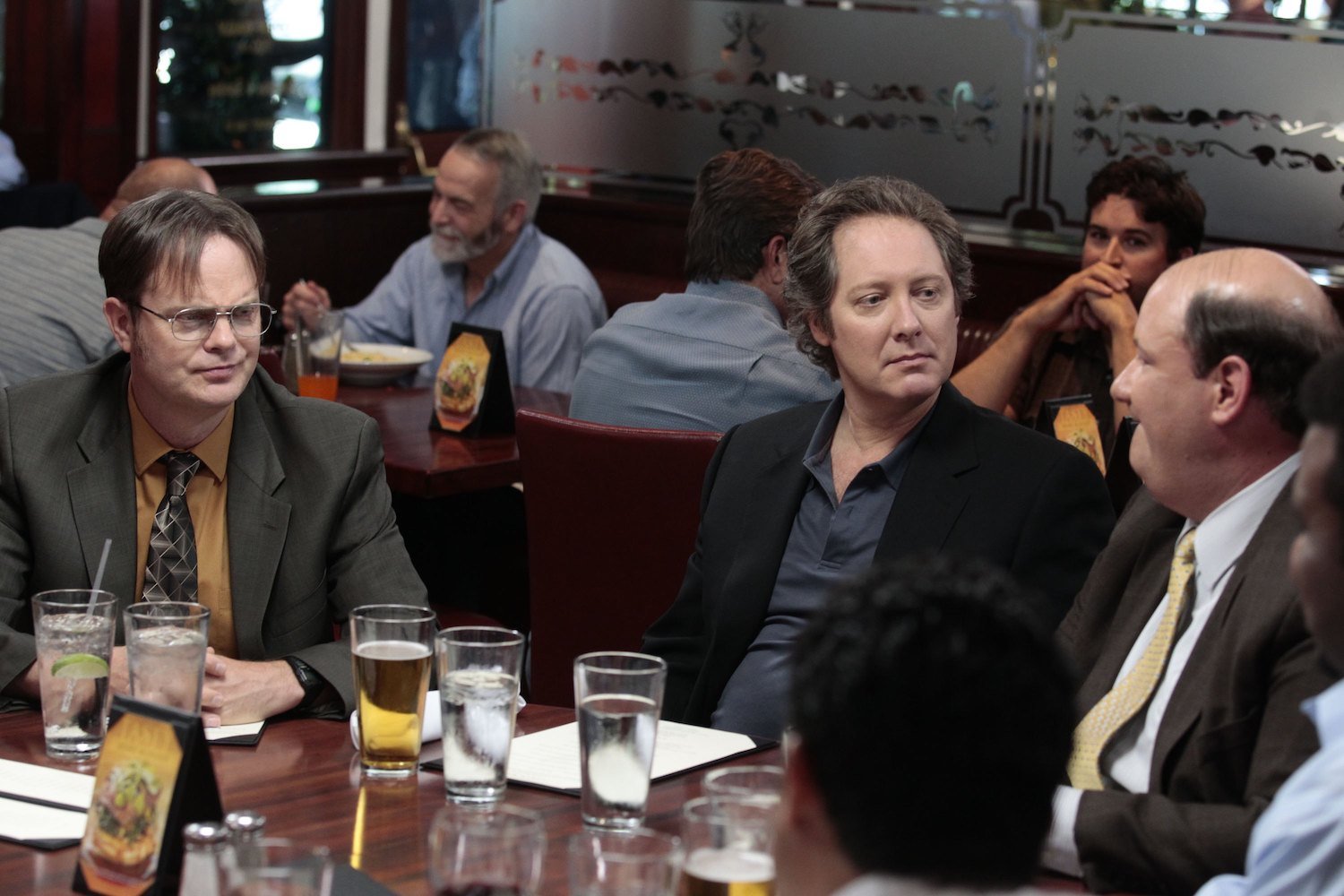 James Spader joined 'The Office'
Spader's Robert California joined The Office when Carell left at the end of season 7. The character was only on the show until the end of season 8.
According to a report from the Hollywood Report, The Office showrunner Paul Lieberstein said Spader was only supposed to be on the show for one season.
"James always wanted this to be a one-year arc, and he now leaves us having created one of the most enigmatic and dynamic characters in television," Lieberstein shared at the time. "He's been a great friend to me and the show, helping us successfully transition into the post-Michael Scott years, and I'm grateful for that."
In the book The Office: The Untold Story of the Greatest Sitcom of the 2000s: An Oral History, by Andy Greene, a number of cast and crew are quoted about Spader's time on the show.
According to Greene's book, costume designer Alysia Raycraft said of Spader, "He didn't fit and we worked our damndest to make it happen because if anybody can make something funny, that group could."
Brian Baumgartner clears things up
Actor Brian Baumgartner, who played Kevin on The Office, recently shared his thoughts on Spader and Greene's book — and he had nothing but nice things to say about Spader.
During a Reddit AMA session on July 8, one fan asked for the real scoop and Baumgartner assured them that there was nothing negative about the experience of working with Spader.
"What was it really like working with James Spader? From the book The Office: The Untold Story of the Greatest Sitcom of the 2000s it gave off the impression that he was extremely difficult to work with. Did you have any negative experiences working with him/stories you could share of your time with him?," the fan asked.
"I love James. It was an honor to work with him," Baumgartner answered. "He was put in a difficult spot having to come in and in some people's minds… 'replace Steve.'"
Baumgartner doesn't think the book is accurate
As for the book, Baumgartner had some criticisms, noting, "I have not read the book. It was written — you understand — by someone who was NOT on the inside."
He continued, "And he did not interview the majority of people who were on or worked on the show. He found old interviews and simply interpreted quotes. For example — it appears as though I was interviewed for the book. I was not. Every quote he attributed to me was something I said at some point — but not to him. And potentially taken out of context."
The actor said that his podcast, An Oral History of The Office "was created in part in response to the book you refer to. We wanted to tell our own story."