'The Office': Brian Baumgartner Thinks This Scene Still Gives Editors Nightmares
Find out which episode of 'The Office' was so difficult for the cast not to laugh during, according to Brian Baumgartner.
There's no doubt that working on the set of The Office was fun for everyone involved. From the actors to the camera crews and directors, anyone who involved with The Office has nothing but good things to say about their experience on Brian Baumgartner's podcast, An Oral History of The Office. 
In "Mom, We Made It," Baumgartner and friends revealed the episode that made the cast and crew laugh the hardest. As it turns out, that same episode gave editors a run for their money when it came to cutting scenes.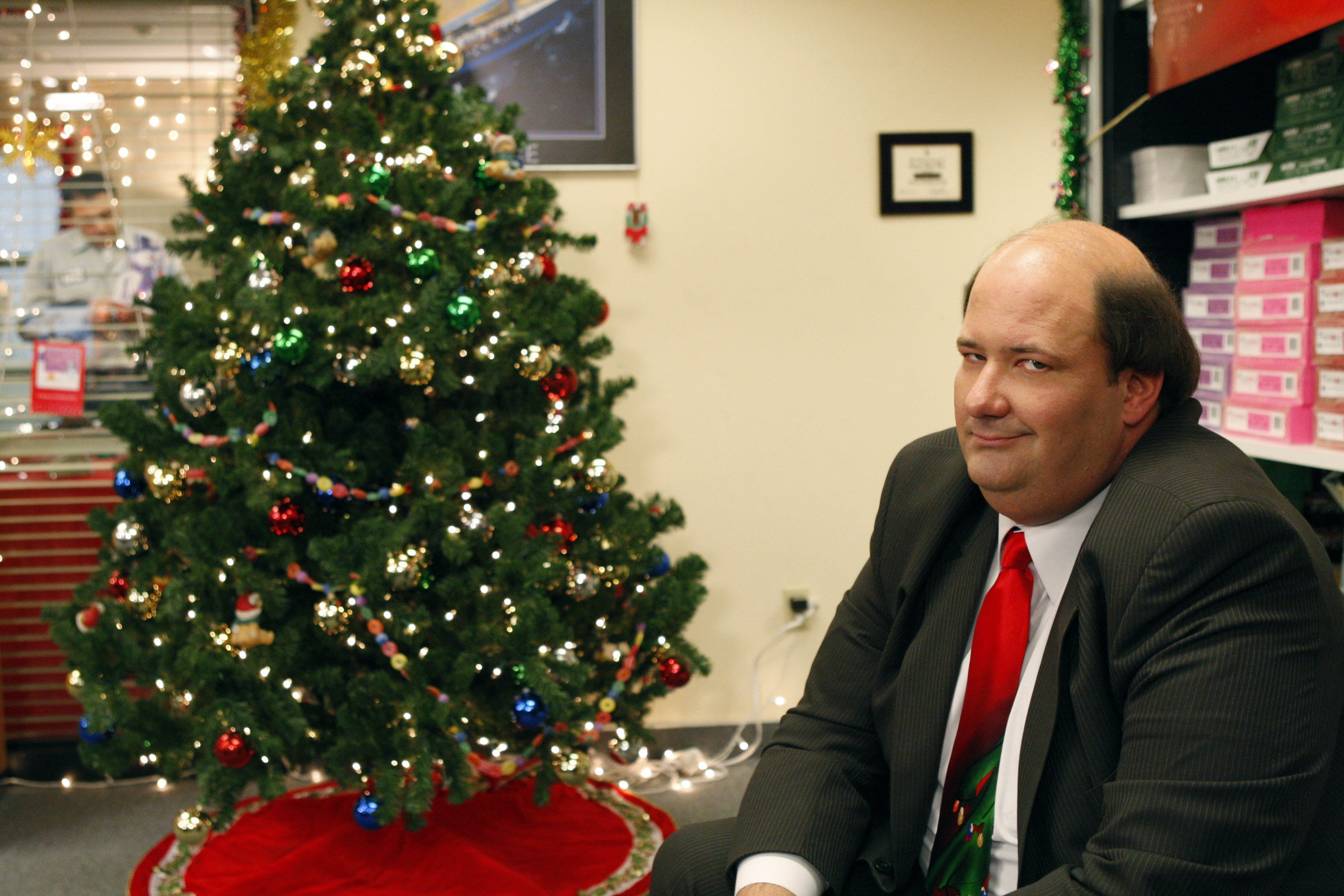 Steve Carell made everyone laugh on the set of 'The Office' 
Baumgartner started his podcast to uncover what it is about The Office that makes audiences love it so much — even today. 
Without a doubt, Steve Carell's Michael Scott is one of the main reasons people watch the series. 
As much as Carell made his cast and crew laugh on set, he was actually trying to keep a straight face most of the time. 
"I'll crack up as much as anyone, but I'll try not to because I always feel like if I laugh, it's going to ruin [a scene]," Carell told Baumgartner. 
When an actor breaks during a scene, that footage becomes unusable. To prevent having to do as many retakes as possible, Carell tried his hardest not to break. 
Sometimes, that was an impossible feat. 
"There are times that I'm sure you can watch the show and just see tears welling in my eyes," he added. "That was one of the hardest things — to not lose it."
The script supervisor had a tough — but enjoyable — job
Veda Semarne was the script supervisor for The Office. According to Baumgartner: "Her job was to make sure that we stuck to the script, that no props were out of place, and that we got the shot we needed."
When the actors broke on set, Semarne's job became more difficult — or "a real nightmare," per Baumgartner. 
"This is a complicated job," Semarne conceded. "[It requires] a lot of concentration and multitasking. It takes years to get good at doing all that stuff at once." 
Regardless of how many times the cast broke, Semarne didn't seem to mind. 
"We all laughed so much, that sometimes it was hard to finish a scene," Semarne recalled. "And I had to put that in my notes. 'This scene was great until they all broke.' That was something the editors would mention to me sometimes. [They would say] 'I can't cut this,' [and I would say] 'Someone's laughing in every take.'"
This scene from season 6 'probably still gives editors nightmares' 
During the holiday episode from season 6, Jim (John Krasinski) agreed to let Phyllis (Phyllis Smith) be the office Santa. Naturally, Michael Scott didn't take too kindly to that. When he showed up in a Santa suit of his own, it became tough for the actors not to break. 
"John Krasinski reminded me of the scene that probably still gives our editors nightmares," Baumgartner said. It was the scene where his character, Kevin, sat on Santa's lap.
"There was this noise that Steve made every single time I sat down," Baumgartner laughed. 
Ironically, this was Krasinski's favorite scene. "People always ask me what's the hardest you laughed on set," he said. "Without a doubt, it's when you sat on [Steve's] lap." 
Regardless of how often Baumgartner and Steve broke filming this scene, the version fans got to see turned out to be as hilarious as the many outtakes it took to get it right.