'The Office' Star Brian Baumgartner Trolls an NFL Team by Using a Hypothetical Dunder Mifflin Scenario
Brian Baumgartner is known for starring on 'The Office,' and he just used a Dunder Mifflin reference to troll an NFL team. This looks at the specific NFL team and why he trolled them. It also looks at what he said, and the relationship he has with a specific NFL player.
Green Bay Packers quarterback Aaron Rodgers has been one of the hottest names in sports in recent months. He not only announced his engagement to Shailene Woodley, but rumors have been swirling about him potentially wanting to leave the Packers. While Rodgers has not quite addressed his NFL future just yet, many of his friends have spoken about it for him. This, of course, includes former teammates, but it now also consists of a star from The Office. That star is Brian Baumgartner AKA Kevin Malone.
Aaron Rodgers has an uncertain future with the Packers
Rodgers has been one of the best quarterbacks in the NFL throughout his career with the Packers, winning three MVP awards and one Super Bowl. Rodgers has also led the Packers to the NFC Championship Game in each of the last two seasons, just barely missing the Super Bowl both times.
However, given that he is 37 years old — which is old in football years — his future in Green Bay is uncertain.
The Packers drafted a quarterback (Jordan Love) in the first round of the 2020 NFL draft instead of getting the future Hall of Famer some help. They have also failed to give him a new contract extension so far this offseason. This all partially led to a report from ESPN coming out, saying that Rodgers has talked about not returning to the team in 2021.
The legendary QB has played in Green Bay his entire career but could now be on his way out. His friend, Baumgartner, though, has something to say about the situation.
Brian Baumgartner trolled the Green Bay Packers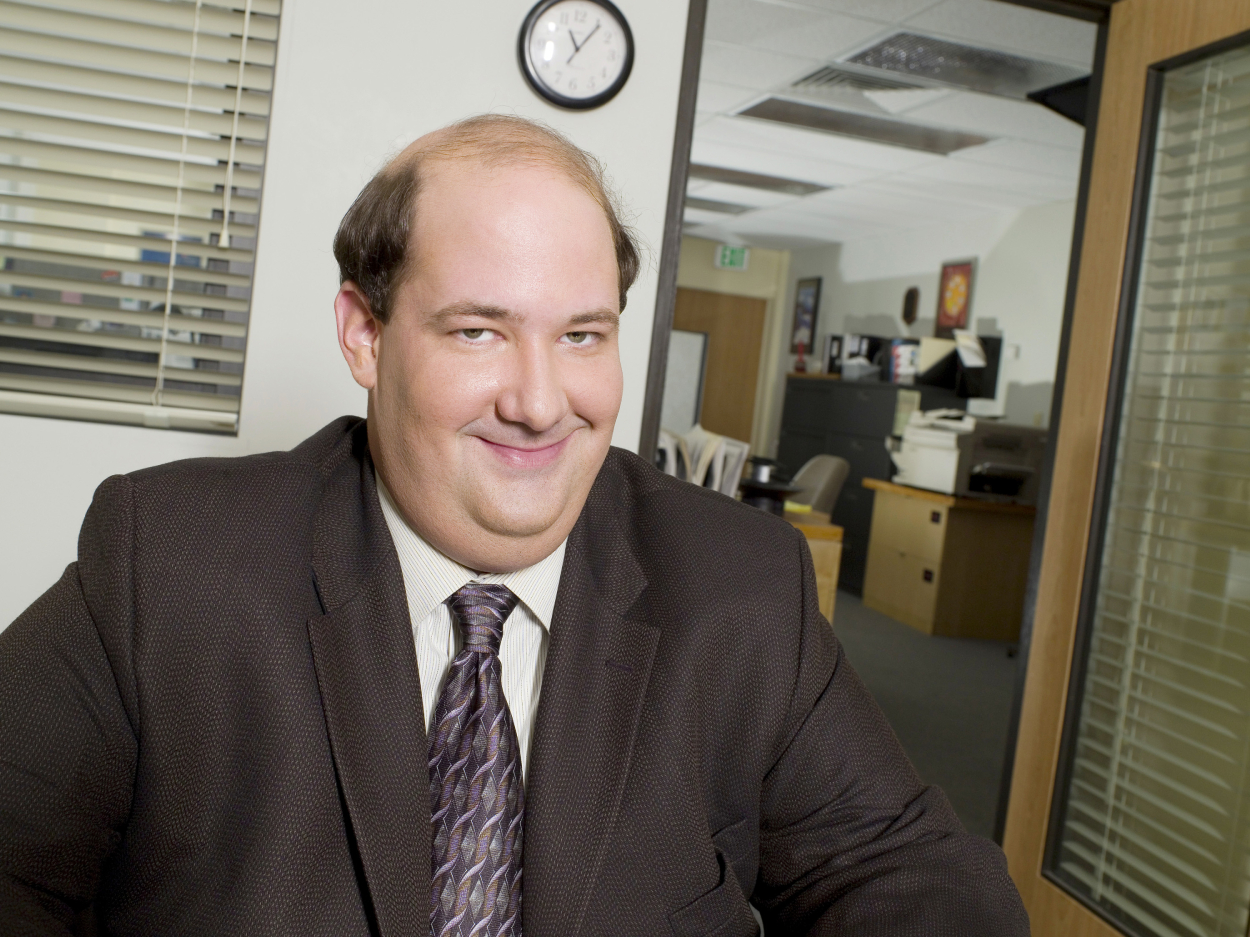 Baumgartner recently appeared on The Rich Eisen Show, and he discussed the Packers-Aaron Rodgers situation.
The former Office star ultimately gave us the sports analysis we didn't know we needed.
"This doesn't take a brain surgeon to figure this situation out," he said to Eisen on the May 17 episode. "… You go to the NFC Championship Game in [2019] — and you included I'm sure, I didn't pull the tape — but everyone says, 'Eh, they just didn't have enough horses against San Francisco.'"
Baumgartner continued: "When they have a first-round draft pick, and you choose to trade up to draft a quarterback, which I don't think was a position of need at the time, I might be wrong. And you don't communicate with your MVP that this is something you're going to do and explain why; it's like if they brought in a big balding guy to sit at the desk across from me at The Office. And I was like, 'Uh, guys, what are we doing here? Am I under contract still? I told everybody I wanted to finish my career here at Dunder Mifflin.'"
As proven in Baumgartner's comparison: There is no other Kevin Malone out there, just like there is no other Aaron Rodgers out there.
Like many NFL fans, Baumgartner is clearly confused by the Packers' actions. But it's also important to note that, unlike many NFL fans, Baumgartner actually has a relationship with Rodgers.
Brian Baumgartner and Aaron Rodgers have a friendship
Rodgers and Baumgartner's paths first crossed in 2008, right before Rodgers first became the Packers' starting QB.
"In 2008, which was my first year (attending a golf tournament), I was there, and I was sitting next to a guy at a blackjack table who told me he was a big fan, and it turned out he was Aaron Rodgers," Baumgartner said to People in 2020. "I had no idea who he was — no clue."
Rodgers then later appeared on The Office, and the two stars have become good friends since then. Baumgartner even said to Eisen that they typically speak on "multiple occasions" during the offseason and play golf together.
So, does Baumgartner's recent comments reflect Rodgers' feelings? Probably not; he was most likely just sticking up for a friend. But it's interesting to hear what one of Rodgers' pals has to say about the situation.
Maybe, we'll get another great Dunder Mifflin comparison if Rodgers ever switches teams.