'The Office': The Cast 'Almost Died 3 Times' Filming 1 Challenging Episode
One episode of 'The Office' proved to be challenging and offered up several near-death experiences. Jenna Fischer and Angela Kinsey shed some light on the details of the 'Death Bus.'
The Office cast found one episode of the series particularly challenging — and deadly. Ellie Kemper once talked about their near-death experience aboard the "death bus." Now, Jenna Fischer and Angela Kinsey detail the experience in a chapter in their new book The Office BFFs: Tales of The Office from Two Best Friends Who Were There.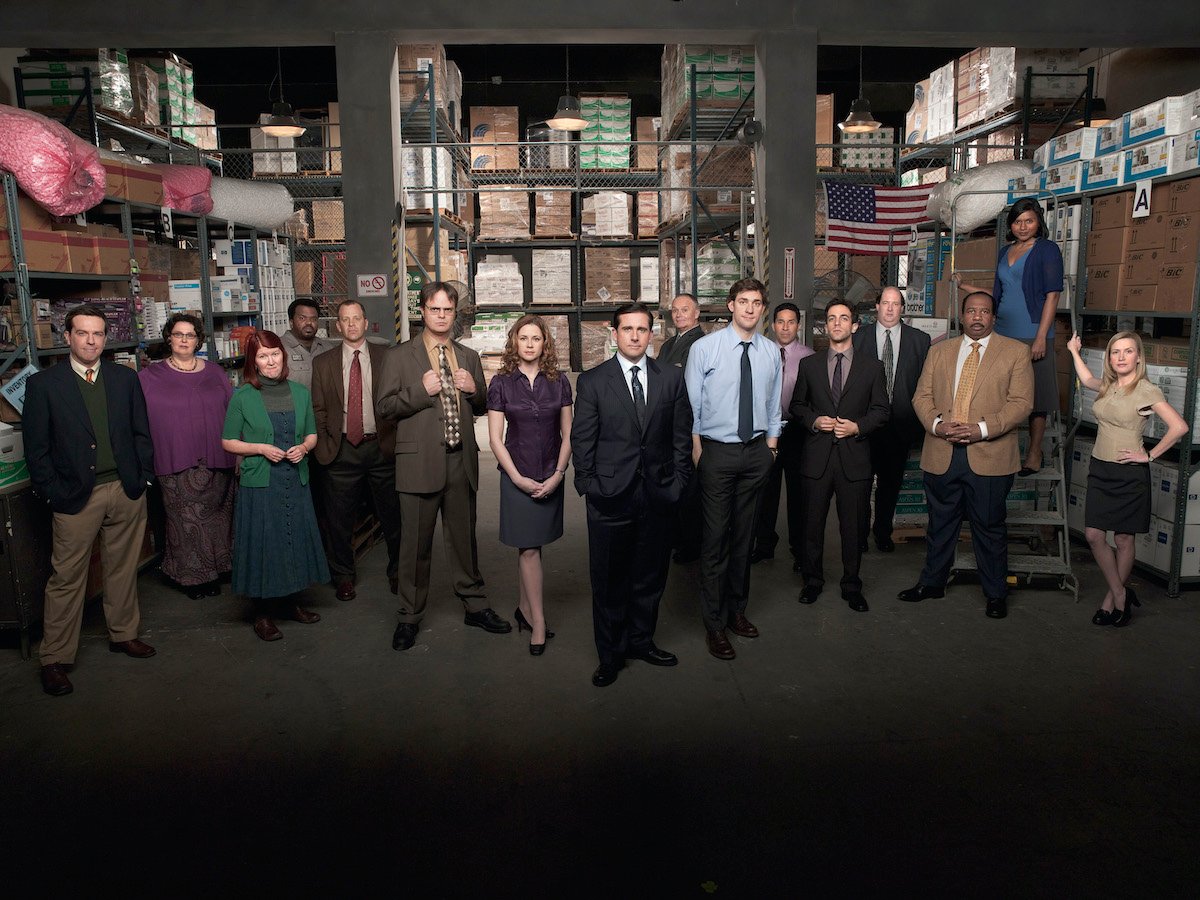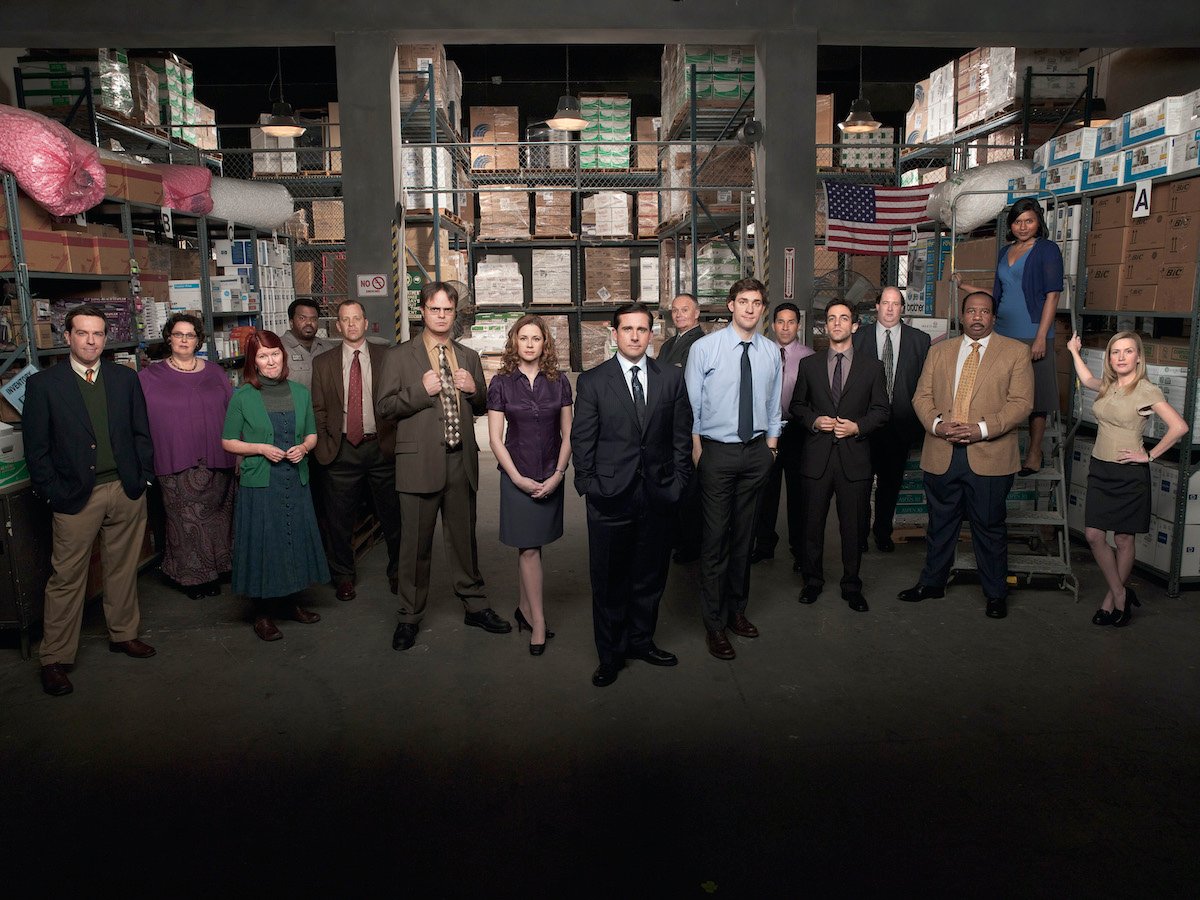 'The Office' episode was dubbed 'Death Bus' by the cast
During the Sept. 21 episode of The Office Deep Dive With Brian Baumgartner podcast, the host asked Kemper about her favorite memories from the show.
She listed the "Cafe Disco" and "Work Bus" episodes as some of her favorites. "I loved the bus episode, directed by Bryan Cranston," Kemper said. "Brian, you remember, we all almost died?"
Baumgartner said, "Yes, we almost were given carbon monoxide poisoning."
Kemper added, "To name one of many ways we almost died. At the time I don't think I was enjoying it and now, in retrospect, I'm like, 'That was fun!'"
In a 2014 interview with St. Louis magazine, Kemper said they called it "Death Bus" because "people were getting injured."
Jenna Fischer and Angela Kinsey wrote about 'Death Bus' in their book
During the May 18 episode of the Office Ladies podcast, Fischer and Kinsey shared some details about writing their book. Fischer said her manager, Naomi Odenkirk, helped fill in some of their foggy memories for the chapter titled "Death Bus… about how the entire cast of The Office almost died," Fischer said. "Naomi found an email that I had written her about the shoot day where we all almost died. Three times. And she sent it to me and I was like, 'Oh my gosh.'"
It filled in a lot of information from The Office Season 9 episode that Fischer had forgotten.
"We want you to know that we see the irony that Bryan Cranston, aka Walter White Sr. or 'Heisenberg' as he was known in crystal methamphetamine circles, was an accessory to almost murdering the entire cast of The Office," Kinsey wrote in the book (via Mashable). "I assure you this is pure coincidence."
Fischer explained how the episode involved the employees working in a "mobile office." There were 14 actors, 4 crew members, office furniture, and many props on the small bus.
"What could go wrong?" Fischer wrote.
Fischer and Kinsey detailed all the near-death moments
They filmed the episode on a hot day and couldn't run the air-conditioning on the bus because it was too loud. "We were basically in a moving hot tin can with no air," Kinsey wrote. Cast members were overheated and Fischer "was getting a little carsick," she recalled. "At that point, the heat and the nausea seemed like our worst obstacles."
A stunt driver was put in the driver's seat and that provided an additional scary moment when he was directed to "swerve."
"The stunt driver swerved HARD," Kinsey shared, which sent cast and props "flying." The challenges didn't end after their lunch break.
"They had somehow gotten a portable air-conditioning unit! 'We can pull it behind the bus with a hose that goes through the sunroof. It's totally quiet. So this afternoon, the bus won't be so hot.' We were thrilled, and as we loaded back onto the cool, reorganized bus, everyone relaxed and decided to put the morning behind us," Fischer wrote.
As time went on, Fischer said she "noticed a funny smell" and others agreed. "We began debating whether the bus smelled funny. Then our camera operator spoke up. She didn't feel well. She stumbled and set down her camera," she recalled.
"Guess what? The portable air-conditioning unit's INTAKE hose was right next to the EXHAUST pipe on the bus. So that hose was sucking in exhaust and blowing it straight into the sunroof of the bus," she wrote. "We were all being slowly poisoned. Or not so slowly, actually."